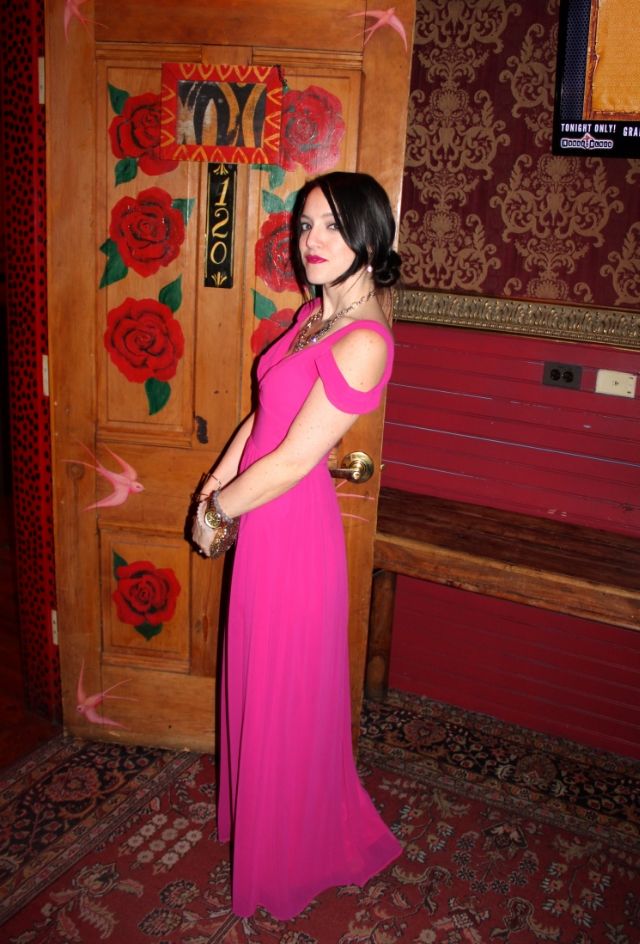 This New Years Eve was unlike any we've ever celebrated before. As per the norm, my husband's band (Lucky Boys Confusion) was playing at the House of Blues in Chicago. Different from all previous years, our kids are finally old enough to not only care about staying up, but they wanted to hang with mom and dad this NYE.
So, the compromise was this:
-Get all dolled up and get downtown with both kids (daughter in a sparkle-tutu dress, son in a tux & tie) and be at the House of Blues by 3:30pm.
-Watch sound check. Yep, my son even requested a song as they danced around with their headphones on. The guys were all so nice and the kids thought they were seeing the real show. After they told all their "uncles" how cool it was.
-Take the kids on a backstage and opera box tour. My son thought that was the coolest! He's like "not everyone can get backstage, right mom? Just the bands and their families!" So adorable!
-Have a dinner (all four of us) in the restaurant and head back home before all the drinkers come out! :)
I decided to wear this beautiful maxi dress I wore back in August when my dad got married. I never blogged the dress and it was so darn pretty, so I decided to be a repeat offender.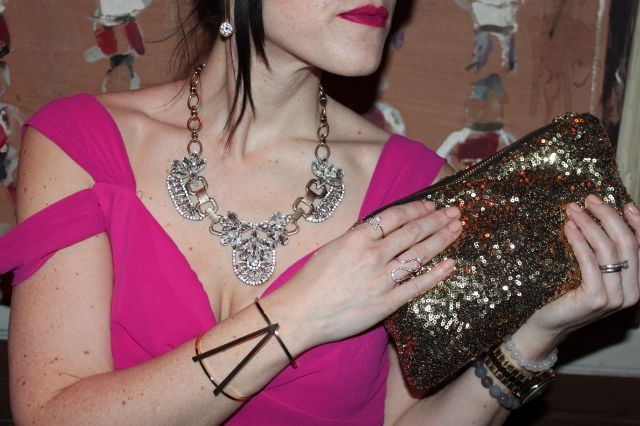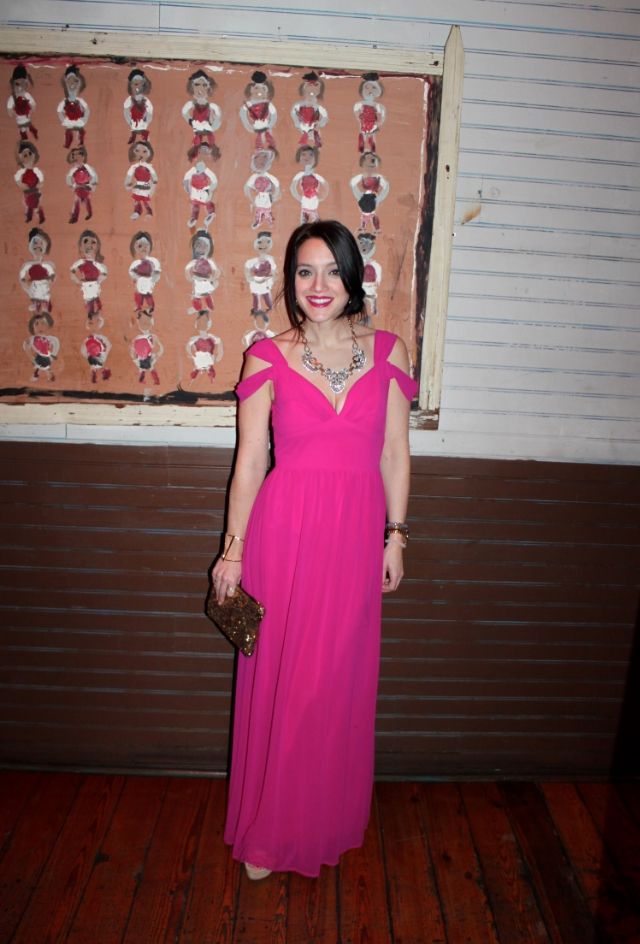 Dress: Lulus // Bag, Cuff, Earrings, & Triangle Ring: c/o Shop Lately // Shoes: c/o Just Fab // Necklace & S Shaped Ring: T+J Designs // Watch: Fossil // Beaded Bracelets: Infinite Warrior
After we got home, I set up a veggie tray, fruit tray, chips and even dip and put up a photo booth back drop. The kids got in their pj's and we danced, took photos, ate too much food, and stayed up as late as they could. My daughter lasted until 11:36! She is 4 and lasted that long, I was very surprised. I was also glad we did the NY countdown because I think she thought she made it to midnight. ;)
My son on the other hand was like "OK, one more hour until it midnight in Chicago!". So our party continued, but at this point, I told my son to join me in my bed. We watched TV and at the 2 minutes until midnight my facetime started ringing. Ryan was able to call, onstage from the House of Blues, propped his phone up on his drum set and not only counted down with us, but then myself and my son got to watch daddy play for a few minutes before the connection cut off. It was hands down the best NYE I've had in years. I was able to be with all of my loves at once and in the end that is all that matters.
What did you do for NYE this year?
Do you go out or stay in?