Goodbye long locks, I cut off six inches of my hair on a whim! Last week I called Mario Tricoci at 9:00am and they were able to squeeze me in at 12:45pm.
With less then four hours to decided what to do, I did what any regular girl would; I looked on
Pinterest
!
I also sent
Kaitlyn
my top photos once I got it in my head it was time for a bigger change then a trim to ask her if I was crazy or not. She told me to go for it and that was just the extra nudge I needed!
In the end I'm so glad I went for it! It felt great to get all those inches off and it just seems more me, no? Plus the hubby loves it so it's win win.
Trying to blog outfit posts in subzero weather means indoor shots. As in my camera literally does not work outdoors. Nor do I want to stand outside and freeze!
It also means the kids are home from school while this is happening. During these photos, both kids are just out of frame laughing and messing with me. That's what you get for trying to multitask mom! ;)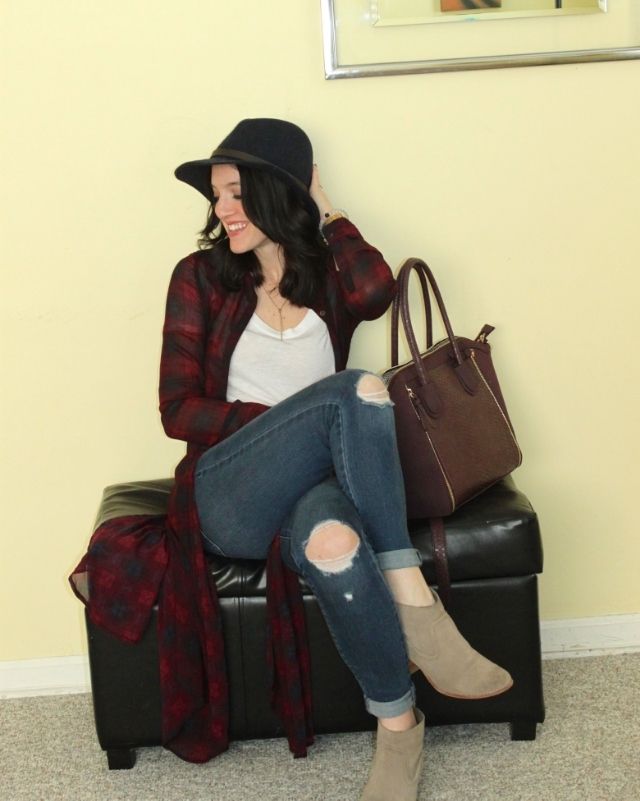 Please hold, my timer does not stop shooting just because I start answering my texts. Plus this is real life blogged, not a photo shoot with help!
Have you ever decided the day of that you are going to chop off lots of hair? I've done it twice now and both times I've been so happy. I say go for it at least once in your life. I'm talking between 5 and 9 inches type of cut ladies! Let's chat below..