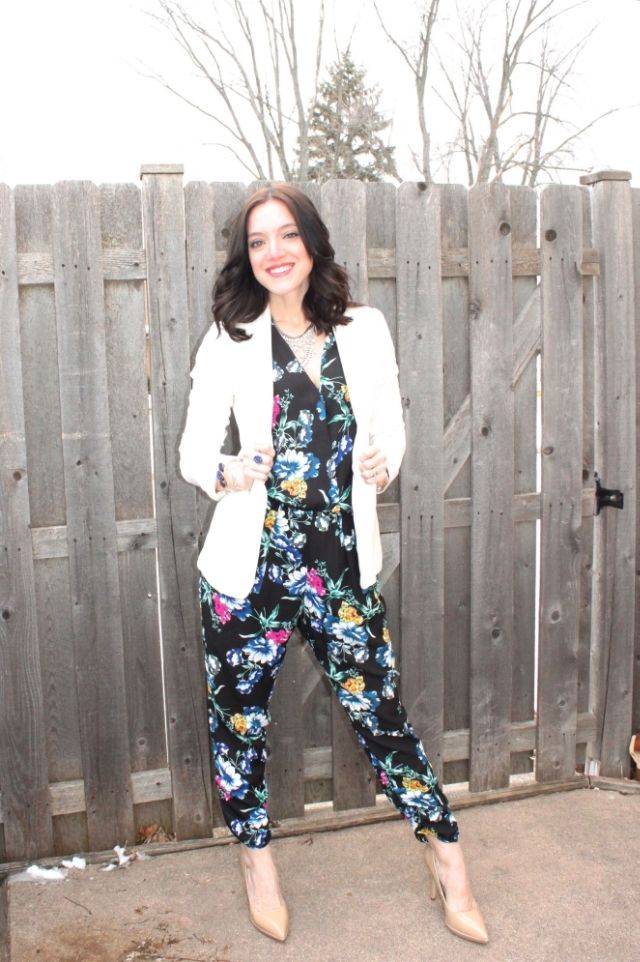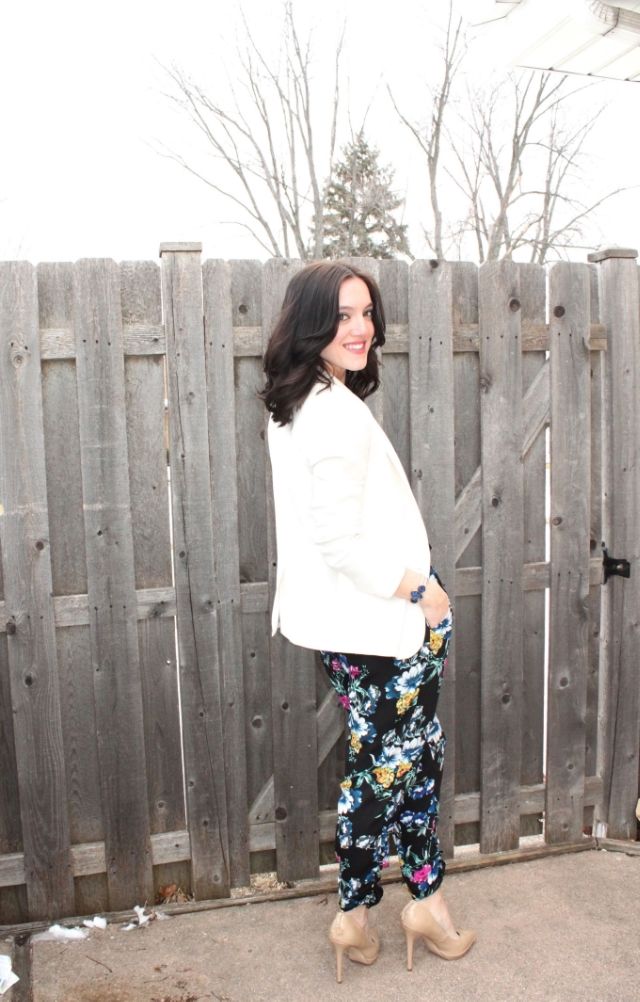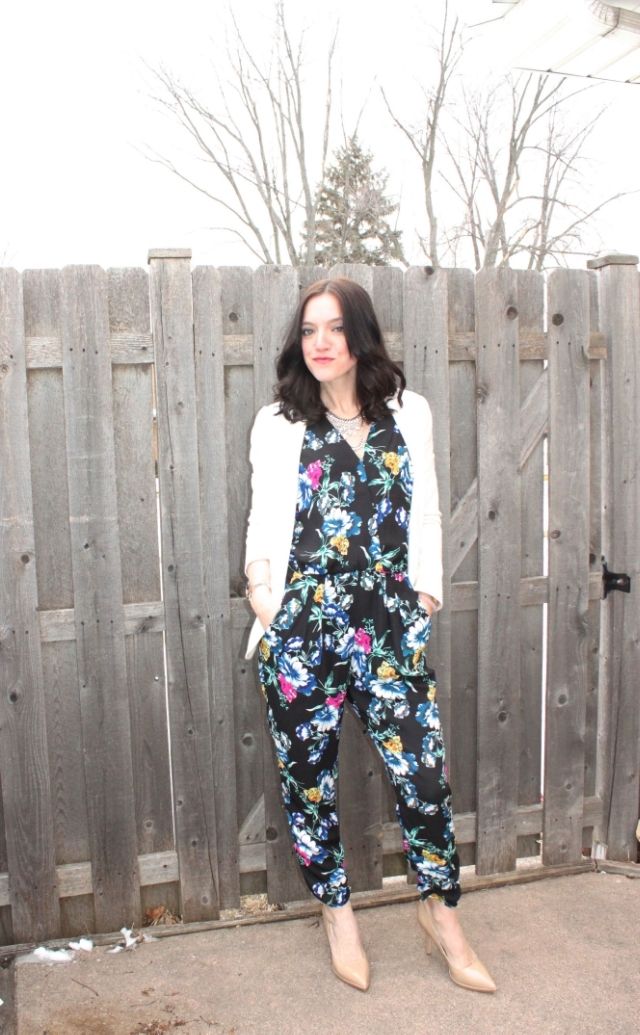 I picked up this floral jumpsuit back in December when I was getting the itch to update my Spring wardrobe. Sometimes when I'm cold, I shop for warmer weather. Plus there where holiday sales so it was win win. I had
planed to wear it on our family Spring break, but I've actually brought it out a few times already this winter!
On my most recent date night with the hubby I decided to style this floral number under a blazer. Two things happened this night; 1) I fell further in love with this jumpsuit making it one of my favorite clothing items & 2) it is very difficult to wear a jumpsuit and a blazer and go to the restroom. Think about it. Just saying. ;)
I added all silver and blue jewelry to finish my look off. I am literally drooling over these druzy pieces from What Would V Wear! They are so beautiful I just had to scoop three up (yes, you'll be seeing another in an outfit post soon), and I'm glad I did as the collection sold out fast. I do have word that she is putting out more jewelry soon so that's very exciting!
OK, back to this look. When I style outfits, I love pulling colors out of my clothing to wear in my accessories (bags, shoes, etc) and jewelry.
To keep with my Spring state-of-mind, I added nude heels. I already had enough blue with the jewelry so I wanted to keep my shoes more neutral.
Do you wear some of your Spring wardrobe year round to get more out mileage of them? What do you think of this pairing?