I realize this song has been around for awhile now, but I still can't stop listening to it. Sia has an unbelievably beautiful voice and this song just has so much emotion in it. How can you not fall in love with "Elastic Heart"?
I suppose I was a bit on-the-nose by wearing my heart print blouse, but this outfit just happened as I danced around my room.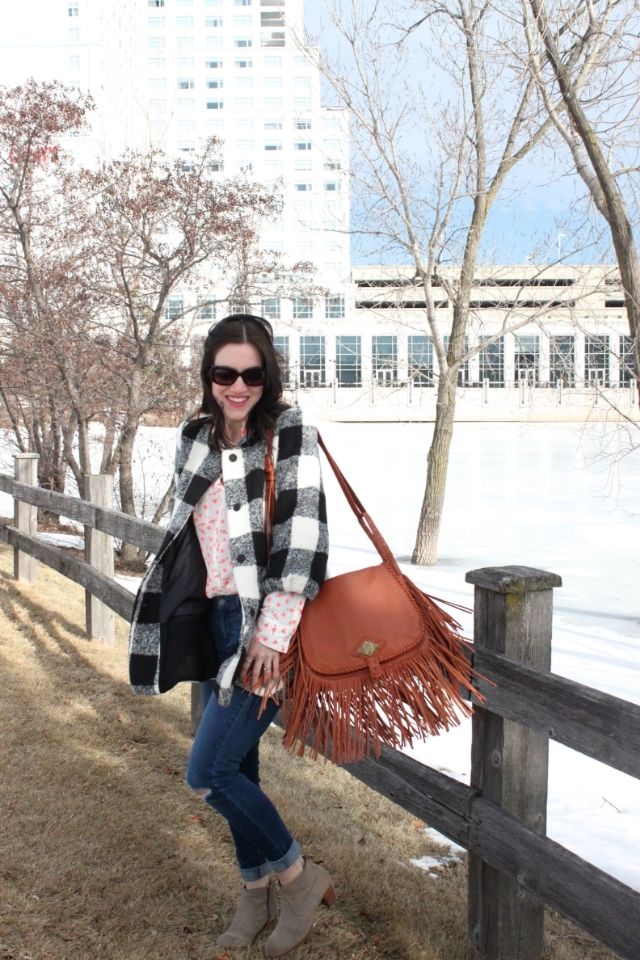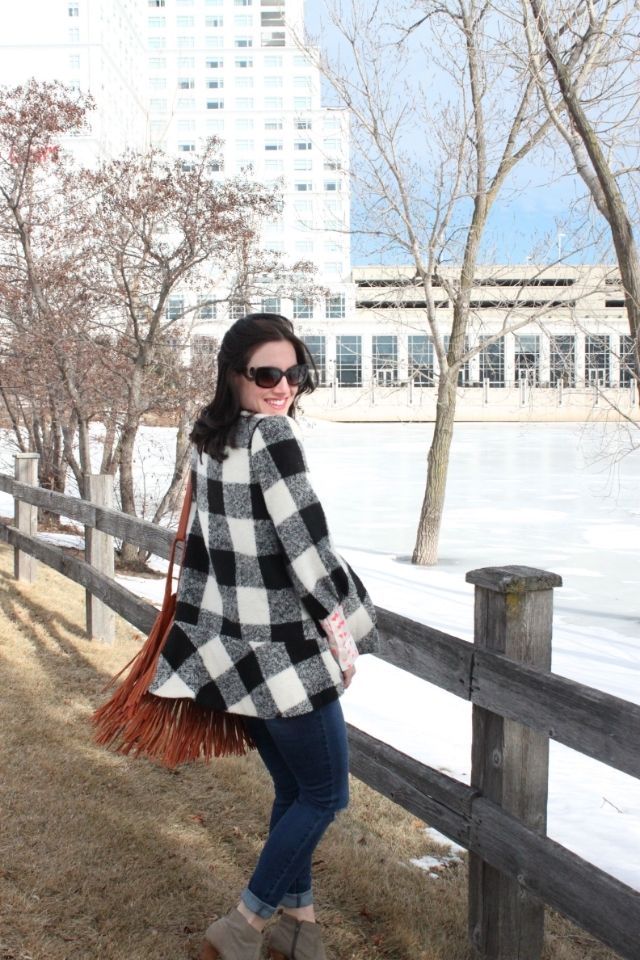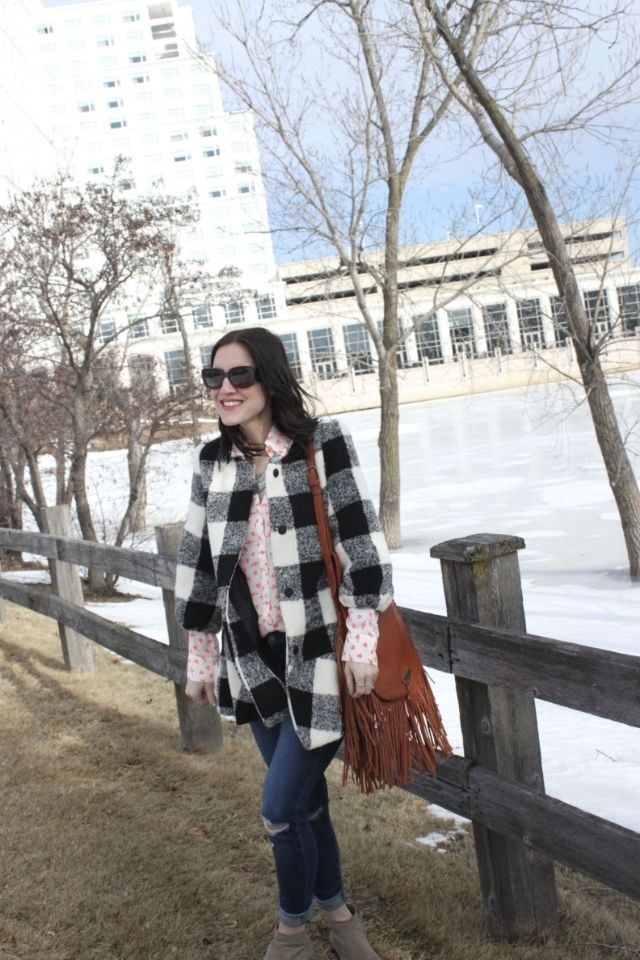 Coat: T+J Designs // Blouse: Express (similar) // Jeans: Old Navy // Boots: Dolce Vita (similar) // Bag: Rachel Zoe // Necklace & Zig Zag Ring: RocksBox (use code "
lisabff417" when you sign up!)
// Sunglasses: Prada // Triple Ring:
T+J Designs
In the end I found myself print mixing with the heart print on my blouse and the plaid coat. This was another day that I just kept my coat on as it was just so darn cold out!
By adding silver & turquoise jewelry and my favorite fringe bag, it was more boho and well, more me by the time I walked out the door.
Are you a fan of this song? Do you like the outfit I styled for this very cold morning/afternoon out?