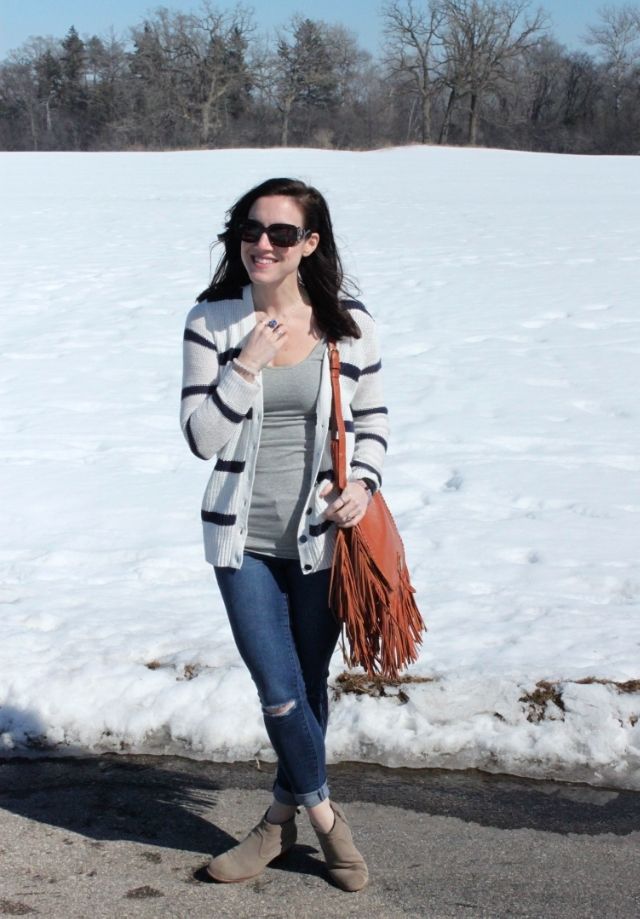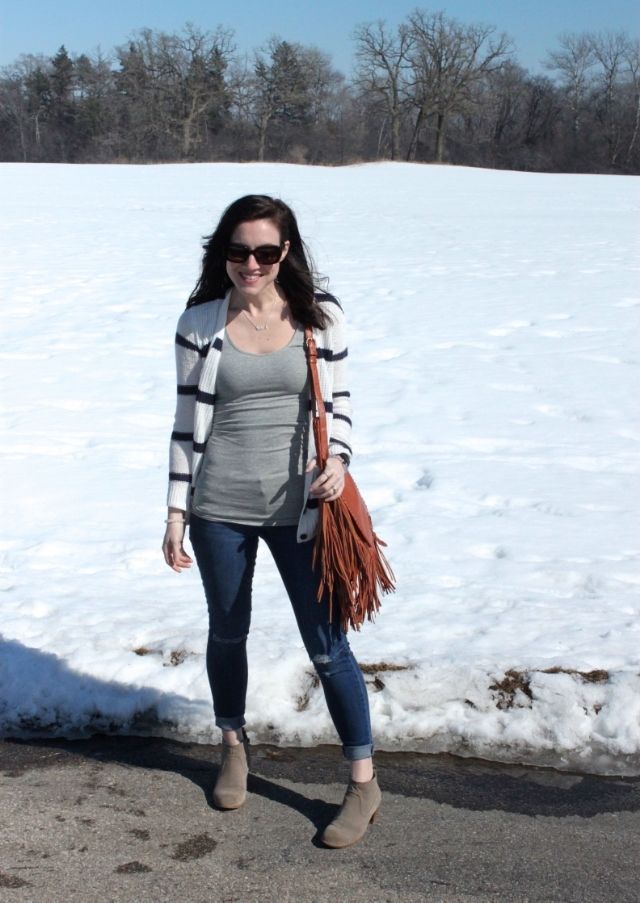 The weather is changing here in the Midwest (FINALLY!) and so is my "uniform". For the time being I'm turning in my cozy knit sweaters and pulling out my tanks and cardigans. Layers are key during Spring!
This outfit was perfect for a weekend afternoon at a family birthday party. The kids had so much fun doing gymnastics, and for a moment I did too! If you follow me on Instagram then you know I did some flipping of my own at the party. I guess old habits die hard (former gymnast, what!?). ;)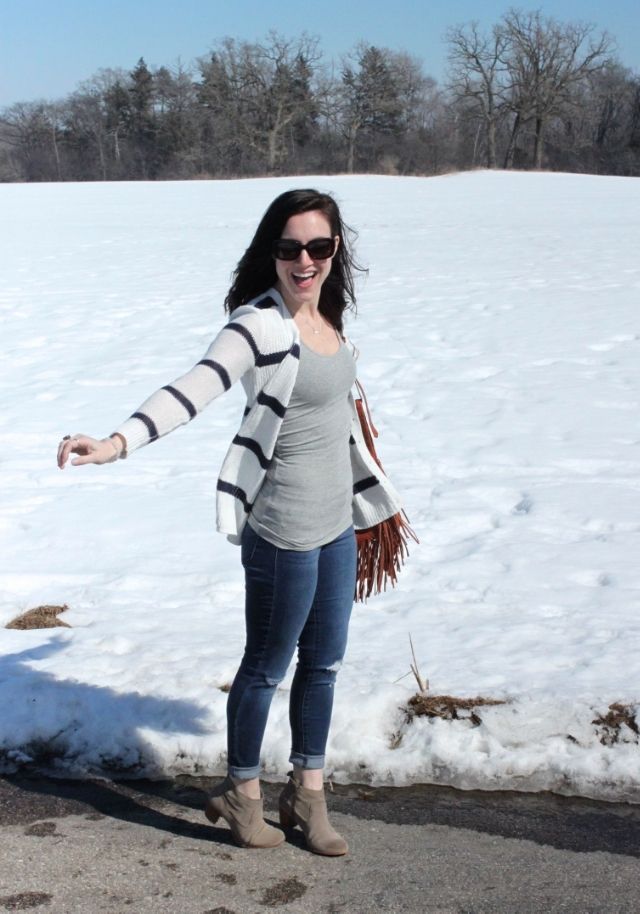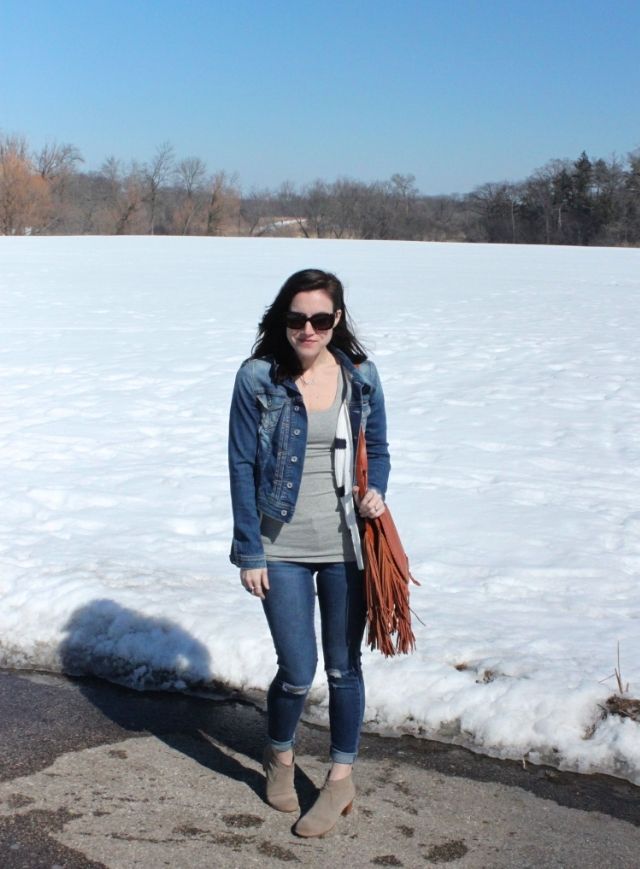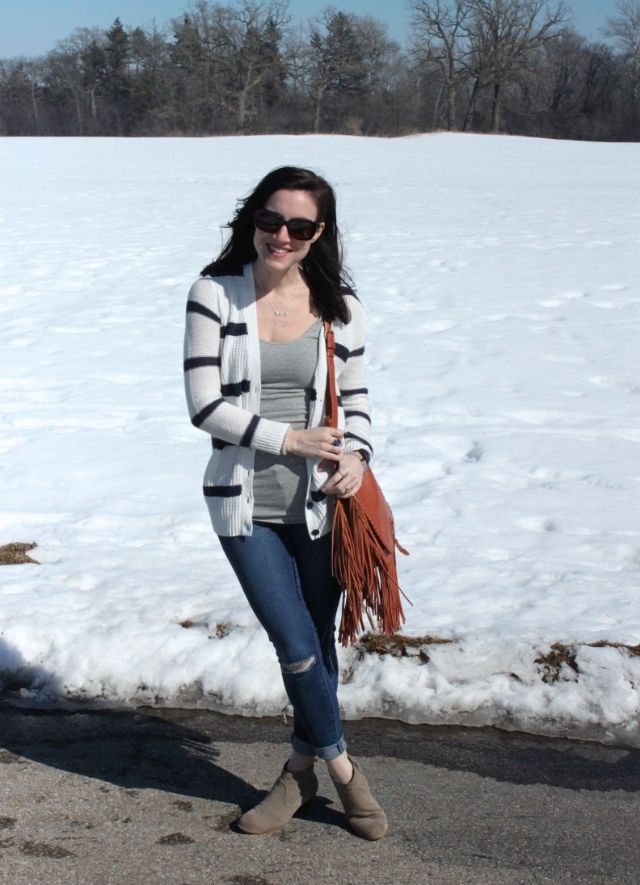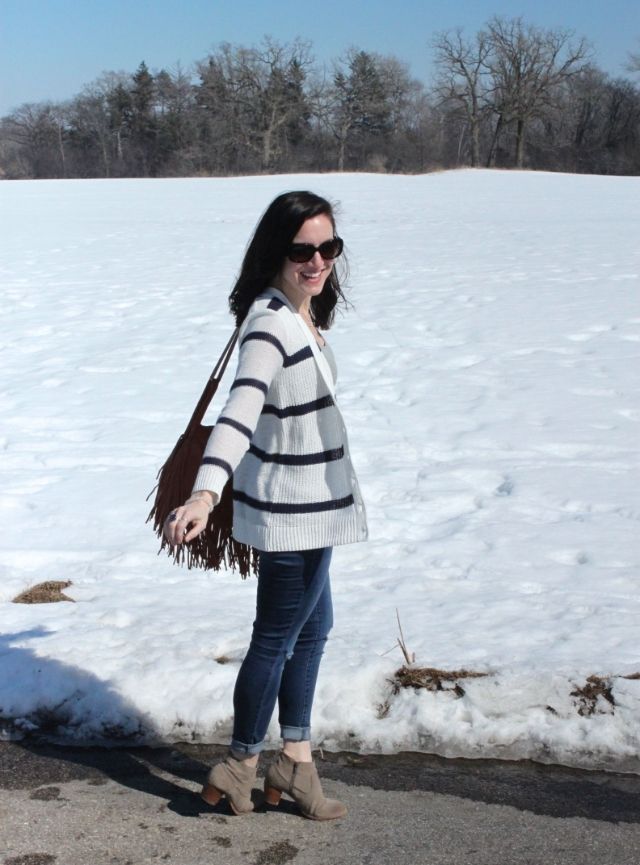 What is your go-to look for season changing weather? Have you ever tried something you haven't done in years only to be surprised you can still do it? Let's chat below!