If you follow my other blog, Sisters Marie, then you know we wrote a post last week about how to host a swap party.
Myself and my sister-in-law hosted a blogger swap party the weekend before this past one and boy did we have lots of fun! We got organized on two different nights prior to the party by setting up closet spaces and areas to make Kaitlyn's house look like a store. It was so fun decorating and shopping for cute little details to make this swap party our own style and fun for all the bloggers who were attending. And obviously we needed photo areas and photo props because "bloggers gonna blog" after all! ;)
Here are some photos from the party: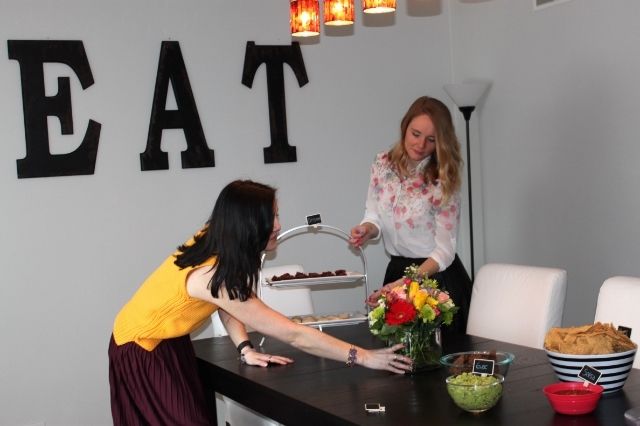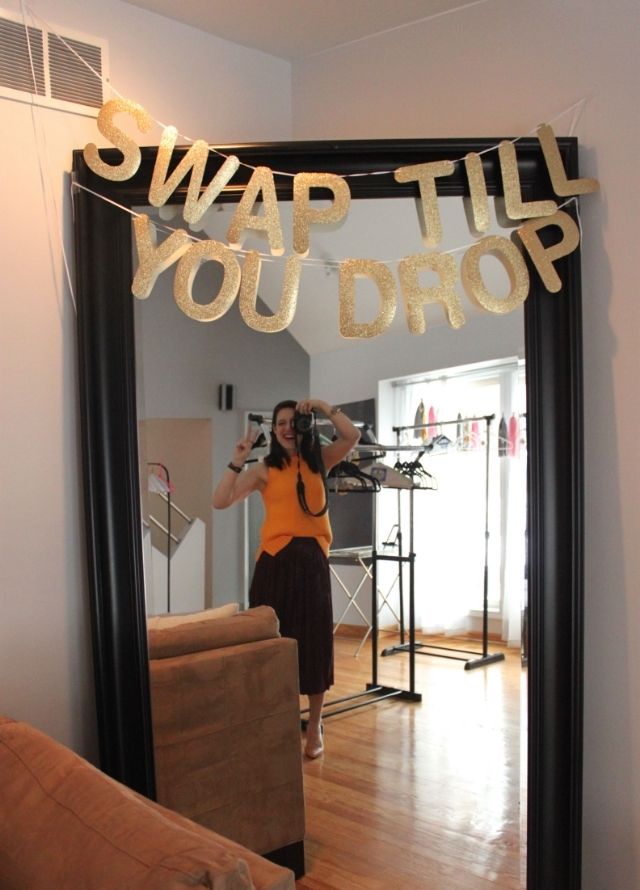 As the bloggers came in they each set up their closets and before long the swapping area was good to go! We did a bit a swapping while sipping on signature cocktails before we had a sit down lunch.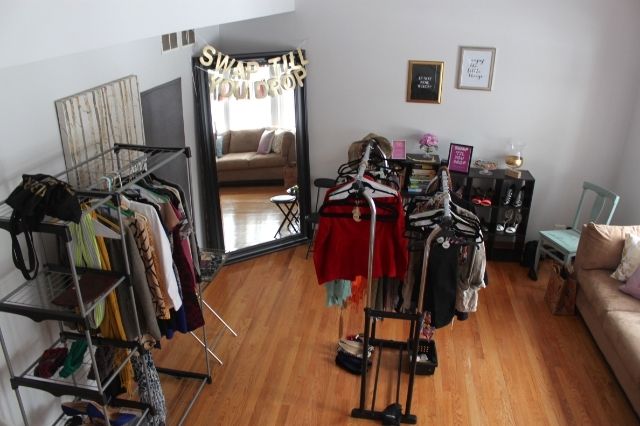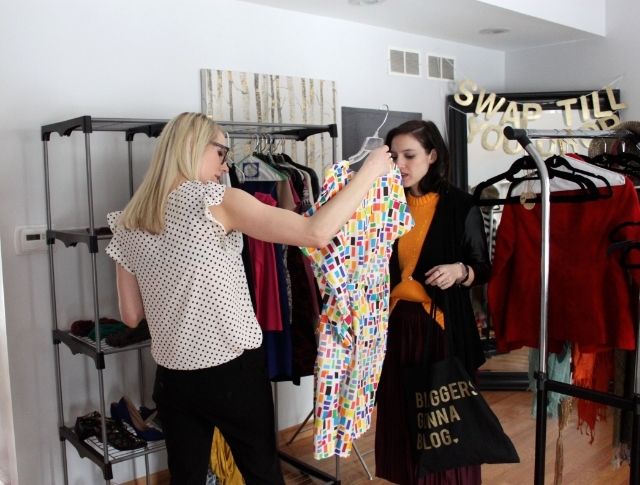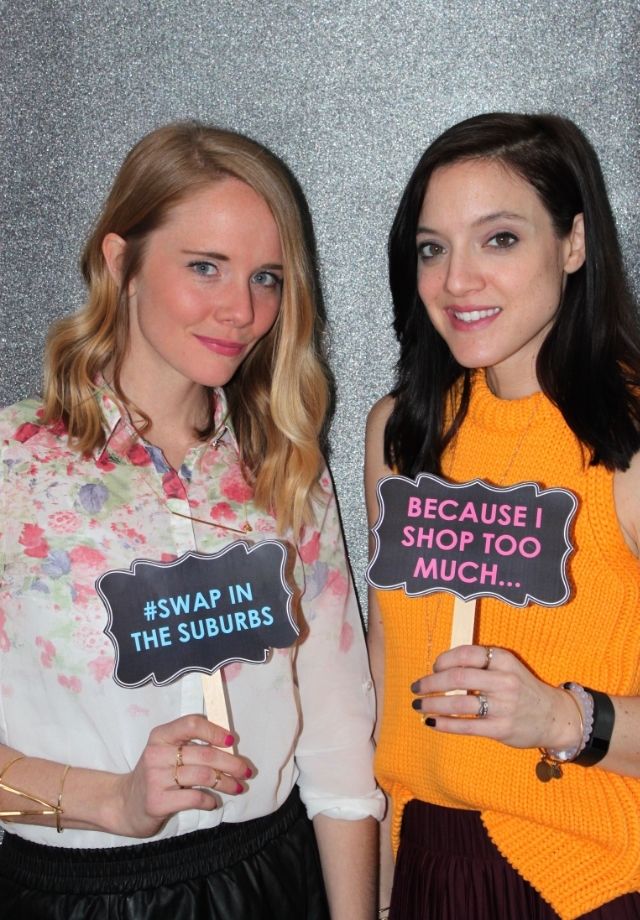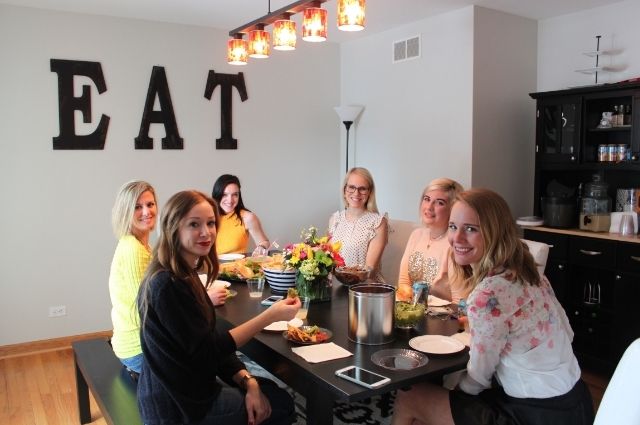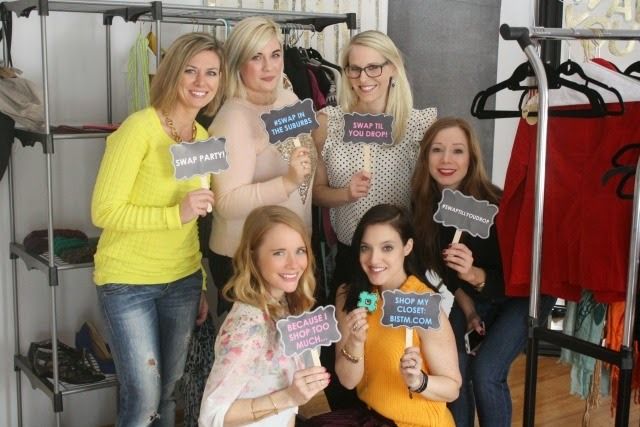 Clockwise from top:
Deb
,
Tiffany
,
Cheryl
,
April
,
me
, & Kaitlyn
Tiffany made these adorable cookies and we all decided to take "Lips pics". I mean how can you not? They are just too cute (head over to the Sisters Marie post to see all the cookies she made!).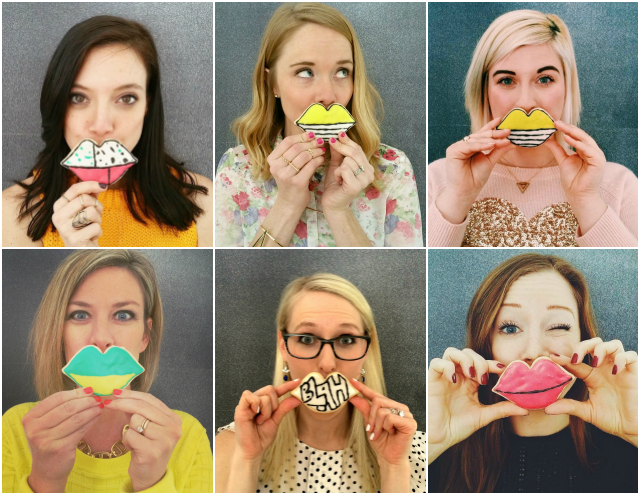 The pieces that did not find a new home during our event were donated to
two different causes; the Children's Cancer Society & St. Vincent's Church in Chicago. As you can see below, they got some great stuff!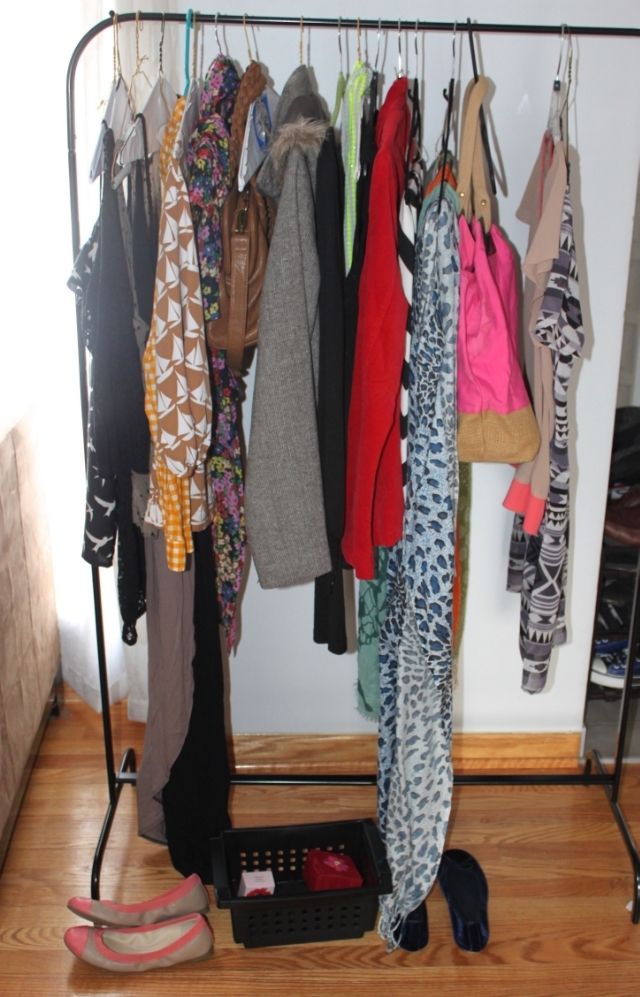 Have you ever attended or hosted a swap party? Do you have a closet on Because I Shop Too Much yet? Head over to shop my closet and/or swap with me too!