I was

among

the four bloggers highlighted in the Spring issue of

Lake & Country magazine. For those of you who are not familiar, Lake & Country is

a

Wisconsin's only property and lifestyle magazine featuring homes, condos,

vacant land and commercial opportunities available for sale in Walworth, Racine, Kenosha and Waukesha Counties.
We took part in two photo shoots, the first at the home of the beautiful (inside and out) Sophia complete with floral arrangements from Lily Pots. She had everything set up beautifully and cleared out her main room for us to take photos an videos in.
Here are some shots from both the shoot and the behind the scenes fun. All photos below were taken by the very talented Anna of
Anna Urban Photography
.
I was joined by the very beautiful and talented Lauren, Elizabeth, and Kaitlyn for the article and we had so much fun together. The six page spread turned out awesome and I am so honored to have been included in it!
There were talks of us getting the cover so we headed back up north for a second photo shoot. Although in the end they went another way, I really loved a few of the photos we took that day and wanted to share them with you!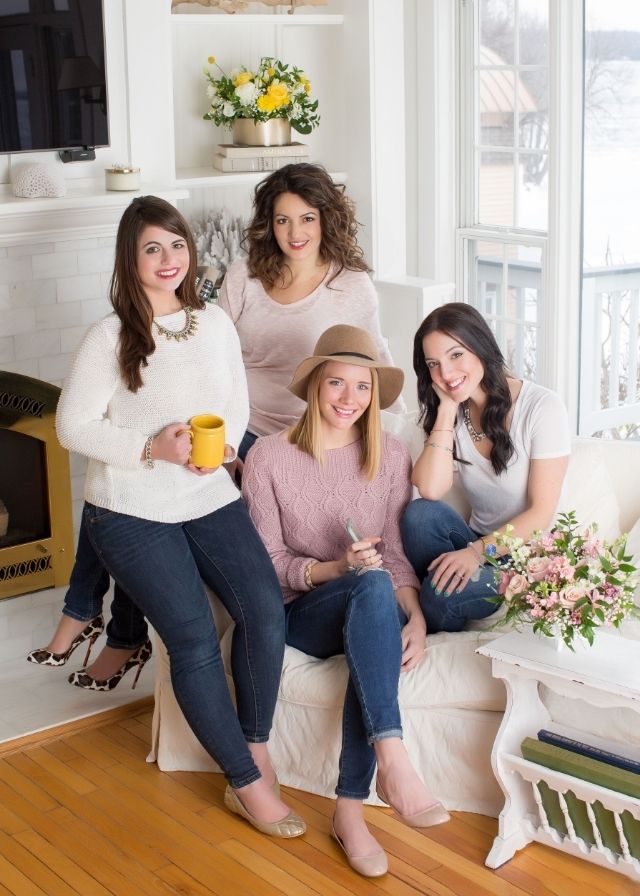 The magazine is currently out and I can't wait to grab a few copies next time I'm at our lake house!
What do you think of the photos? What's your favorite Spring outfit above?
Related articles: Ladies Who Lunch: Lake & Country Shoot & Behind the Seams: Lake & Country