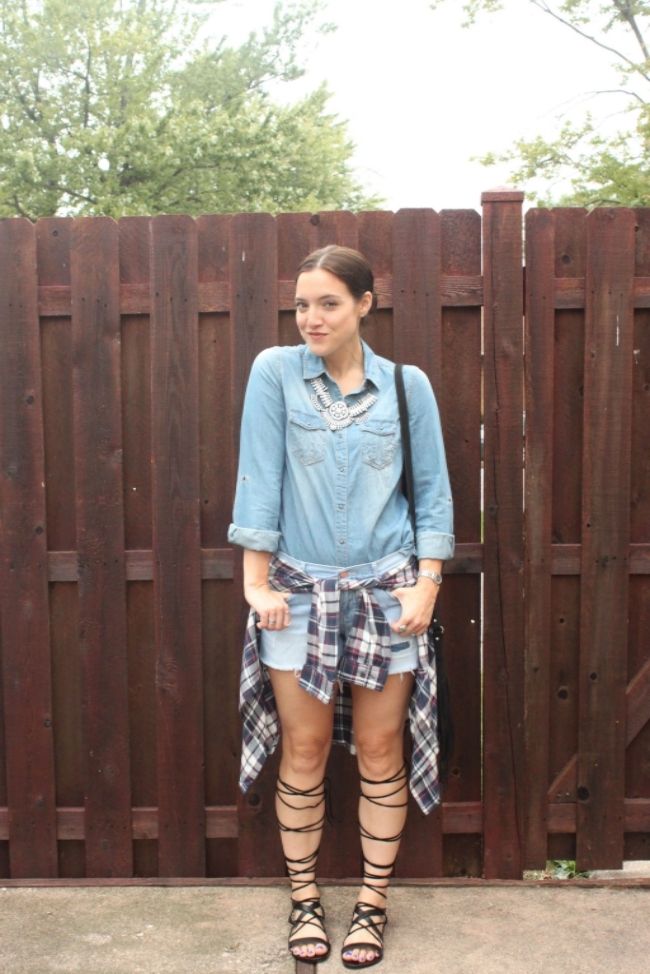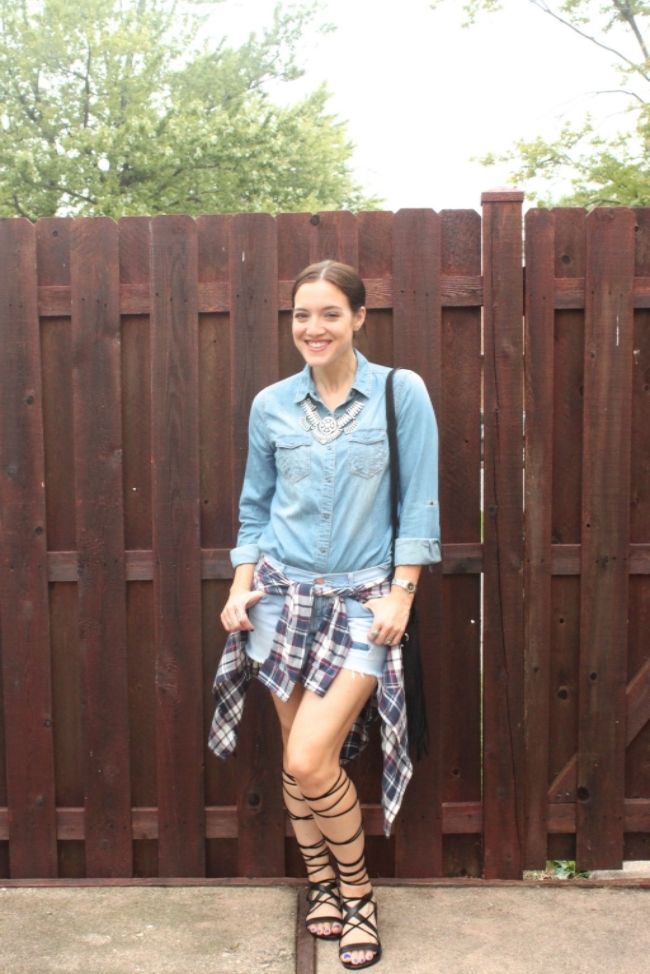 About three years ago, I decided I needed to try the gladiator sandal trend. The only problem was that year in and year out there was not one pair that I truly loved. Sure, I have quite a few ankle high styled ones, but non that went all the way up my leg. Until now that is!
I was recently on Instagram and saw my cousin Katie wearing these and was like SWOON... I want, I need! ;) Within minutes of hearing where she got them I realized they had one left in stock in my size (which means it was meant to be) and the rest is history! I know I should be stocking up on fall items but these babies are great for now and the next few years as well! Aren't
these gladiator sandals
beautiful?! I realize that they are a bit of a splurge item, but I recently got paid so again, meant to be!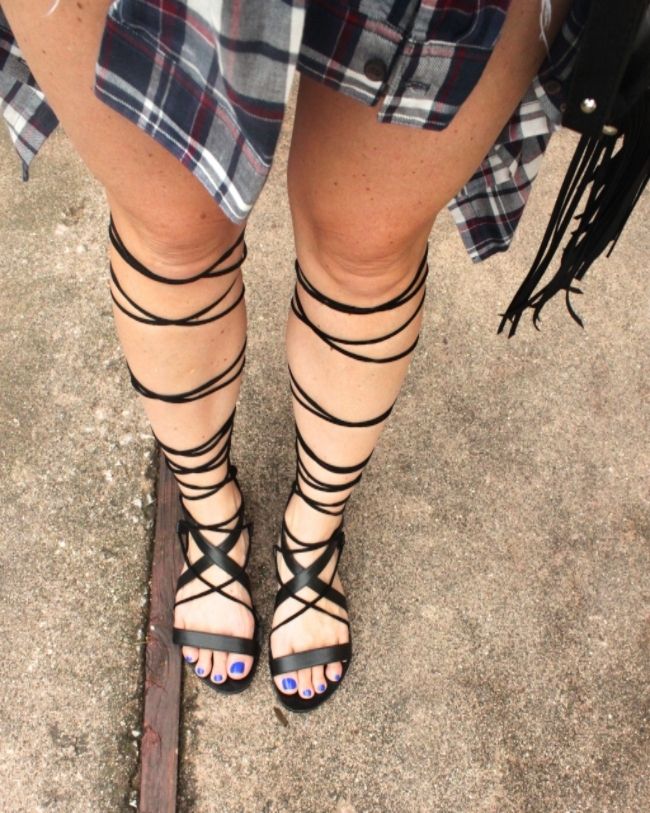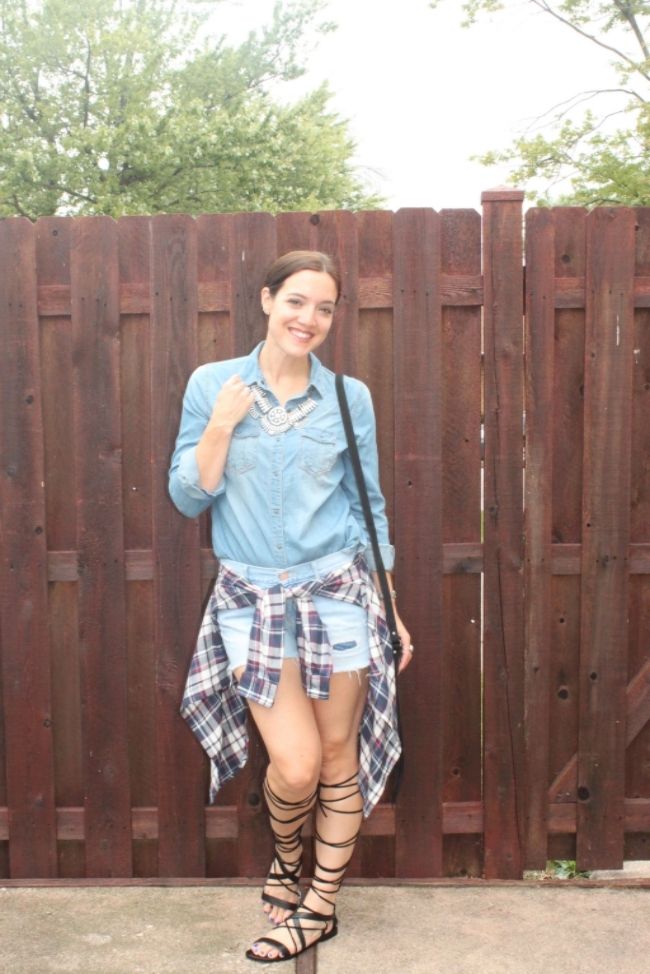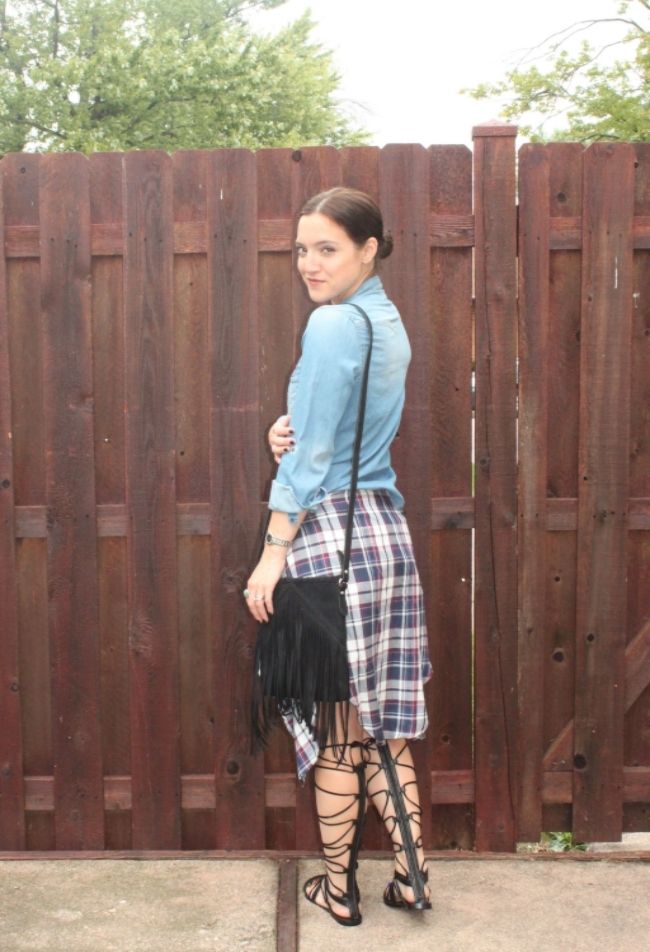 To make them transition into the cooler fall-like temperatures we are currently experiencing, I paired them with a classic denim on denim look. Cut-offs, a chambray top, a great plaid button up tied around my waist, and a show-stopping statement necklace. In the end, I tossed on my new fringe bag and was good to go for my day of running around and traveling.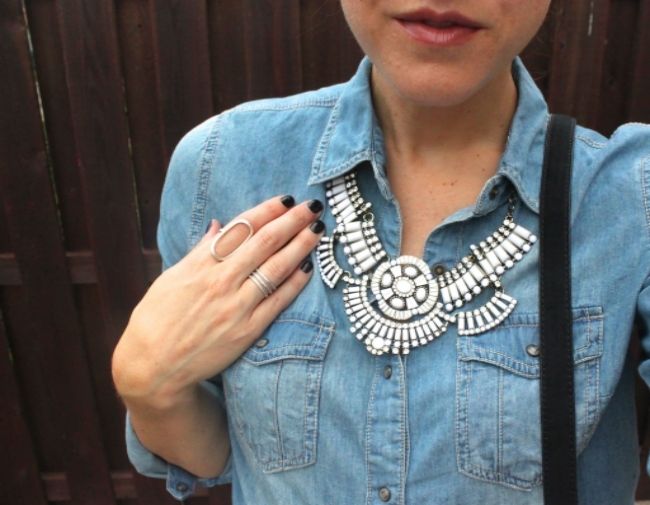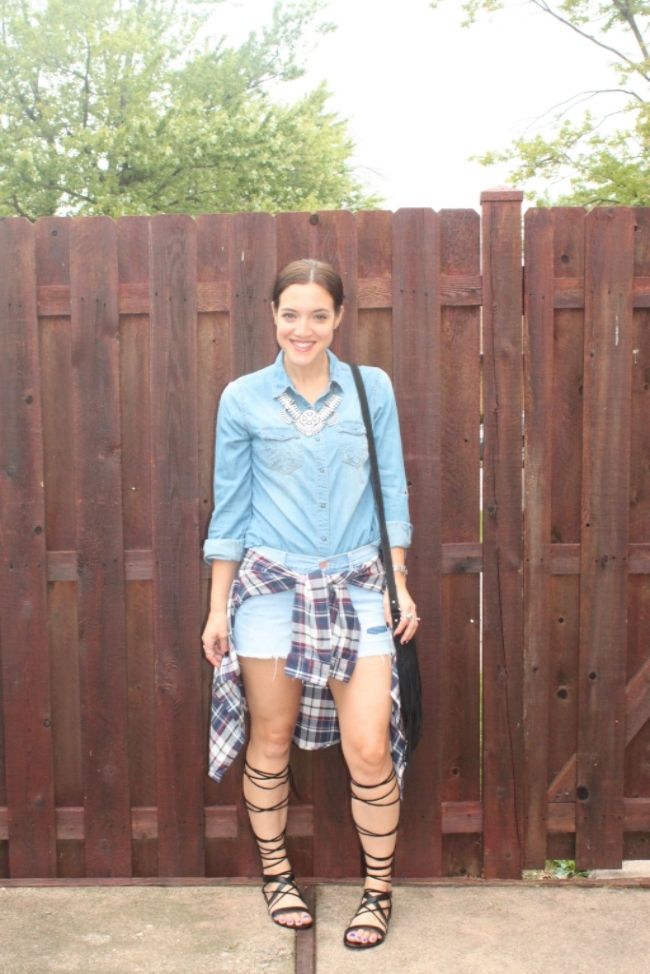 What do you think of these shoes? Is this a trend you have tried (or have been afraid to try) over the past few years?