It's that time again, time to order and send out holiday & Christmas cards! This has been one of my favorite traditions since I married Ryan in 2008 (and we started making our beautiful family). For as long as I can remember, I loved receiving Christmas cards from other family members and friends alike. It is just something that makes me really happy to do, and I put each years card in a scrapbook for my kids to have one day.
Each year, the four of us usually race out after my husband gets home from work and we head to a local forest preserve. We end up using my tripod and knock out our Christmas card in less then 20 frames. This year everything was different and not in a bad way. I didn't plan our outfits, I just grabbed what we already had and made it work. We had Kaitlyn take our photos in a recent visit to our family lake house, way better then a tripod (and she got this shot in under 10 frames). Lastly, I worked with
Tiny Prints
to create our perfect card! After we had "the photo", I played around on the Tiny Prints website to create the Christmas card of our dreams.
Here are a few options I played around with before I found "the one"....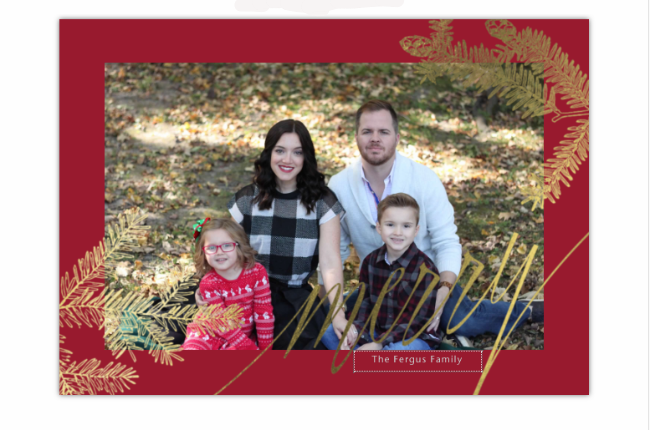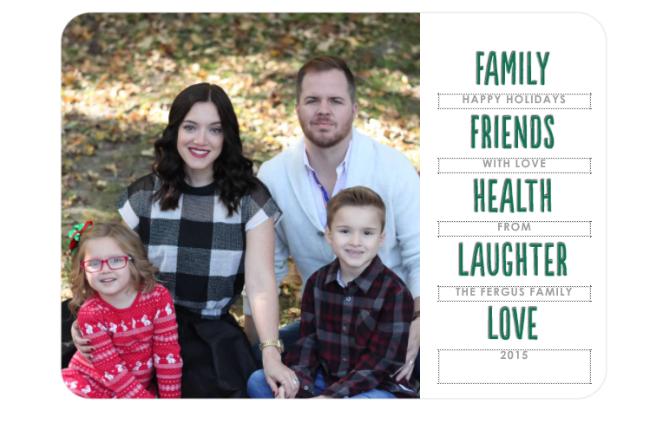 There were so many great options to choose from on this site. I knew I wanted red & white on my card, so finding which design was best was the hard part. In the end, the
foil-stamped cards
just drew me in.
Here is the card I ended up choosing. I am so in love! It's probably my favorite card to date and I can not wait to send them out after Thanksgiving. I also really love the details on the back of the card as well as inside the envelope. Really great quality you guys!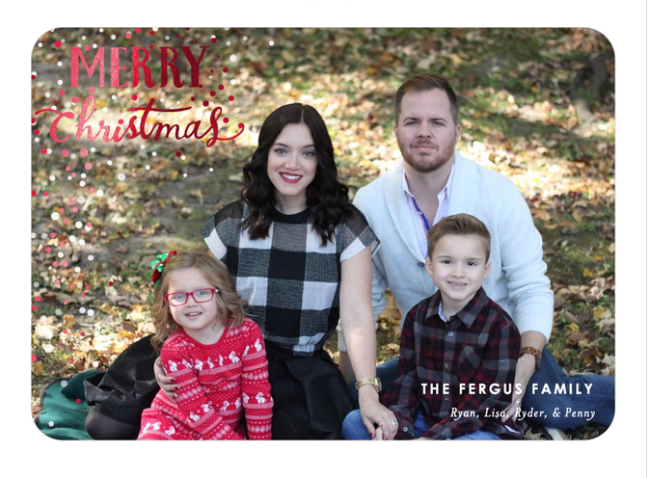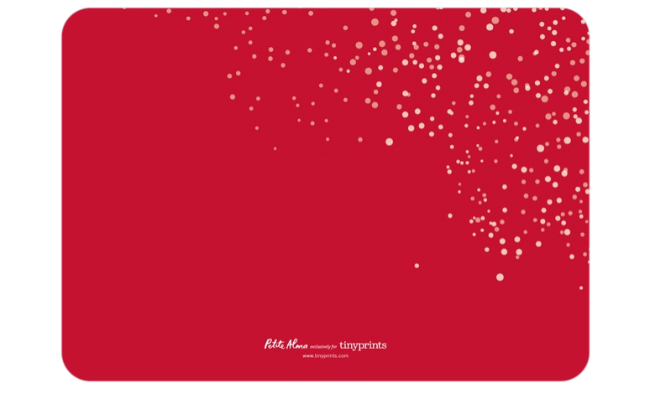 Where do you get your Holiday cards? I would highly recommend checking out
Tiny Prints
, they really have something for everyone.