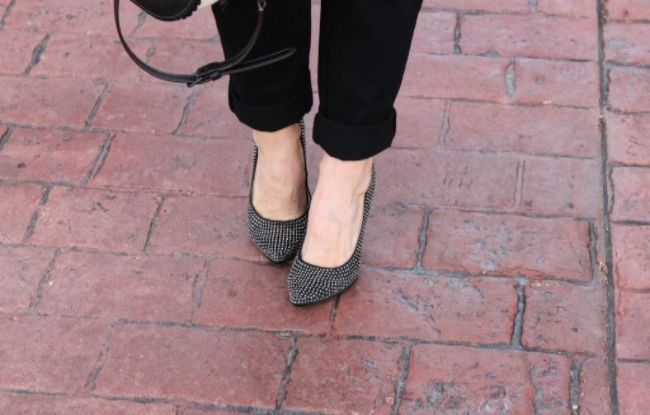 I really have been on such a black and white kick lately. It probably has something to do with the fact that my
favorite coat
and
favorite bag
are both in those hues. The colors are both classic and chic so why mess with a great thing right?
I recently picked up a second pair of overalls, this time in black, and I am loving wearing them both casual and for a night out on the town. On this day, I was headed out for a family date night. The four of us go out for one Friday night dinner each month and just indulge and spend time together. The kids love it and somehow it still feels like a date night out. I love my family!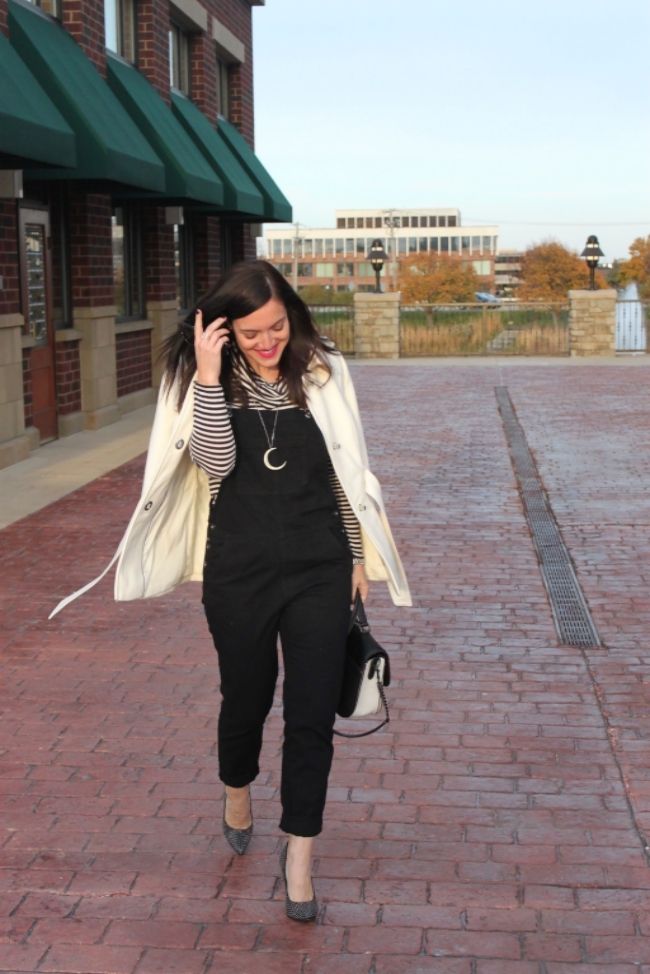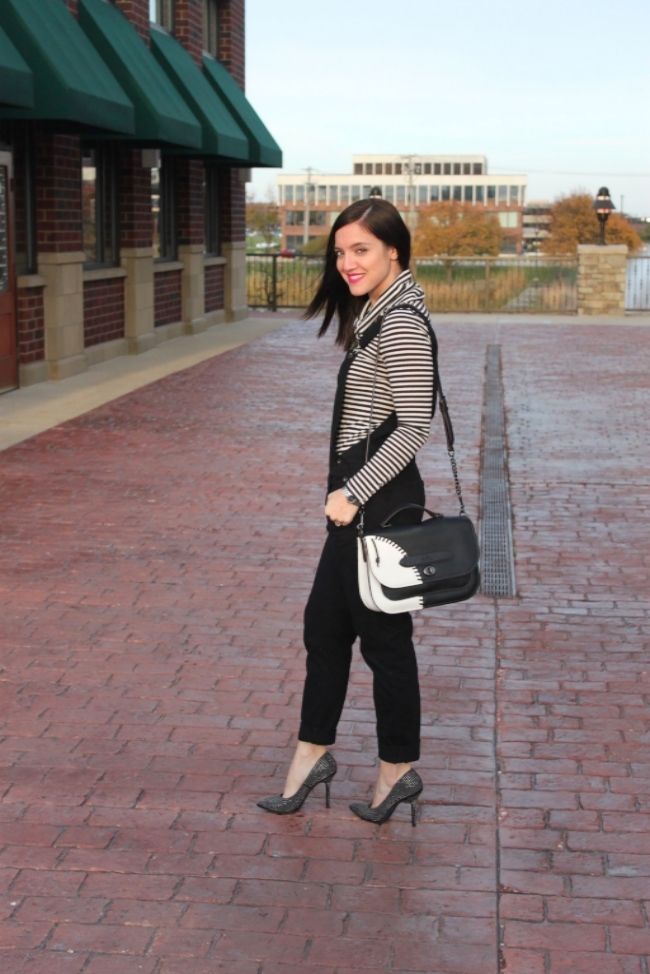 I am such a fan of these overalls. I have worn them four times in the past few weeks and the more I wear them, the more I love them. By simply adding sparkly heels and a bright lip, this outfit transformed from everyday wear to night out chic. I finished the look off by adding my gorgeous bag and white wool coat.