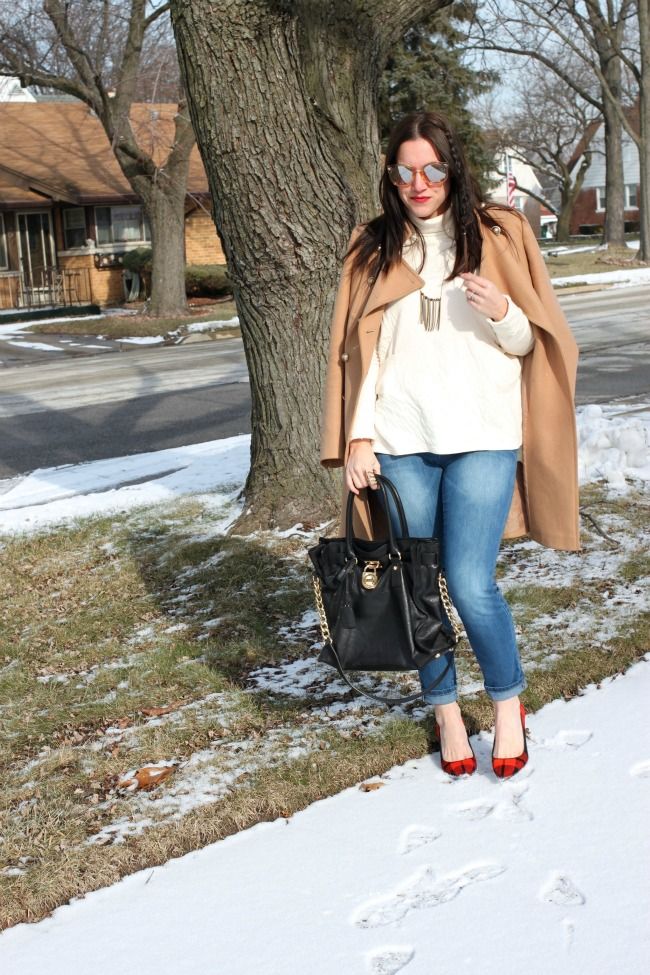 To say that I am obsessed with these plaid pumps from Coach would be an understatement. I have worn them about five times so far and each time I do, I look down and smile. That's what shoes should do for you, no? I've got happy feet!
This is such a standard look for me when it comes to an afternoon appointment (and I've just been to the gym, and have less then twenty minutes to get ready). A beautiful sweater, cuffed denim, pop of plaid in the heels, and a great bag are so easy to trow together. To finish the look off in a short amount of time, I took my air dried hair and gave it a braid. Easy and fun. Then by adding a bright lip it gives the illusion that I am way more put together then I actually am. Fake it when you just don't have the time to make it! ;)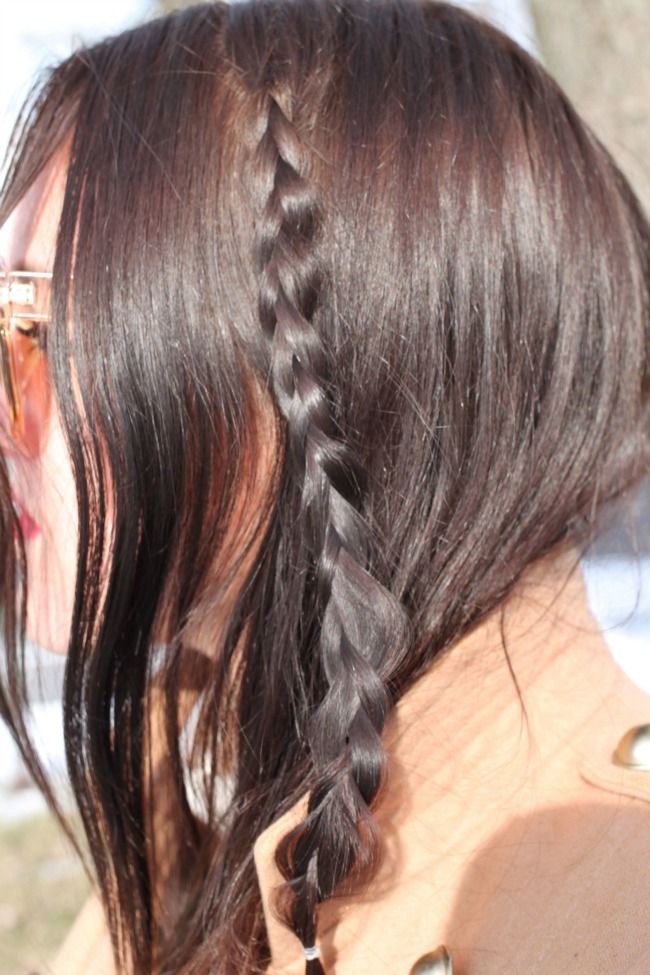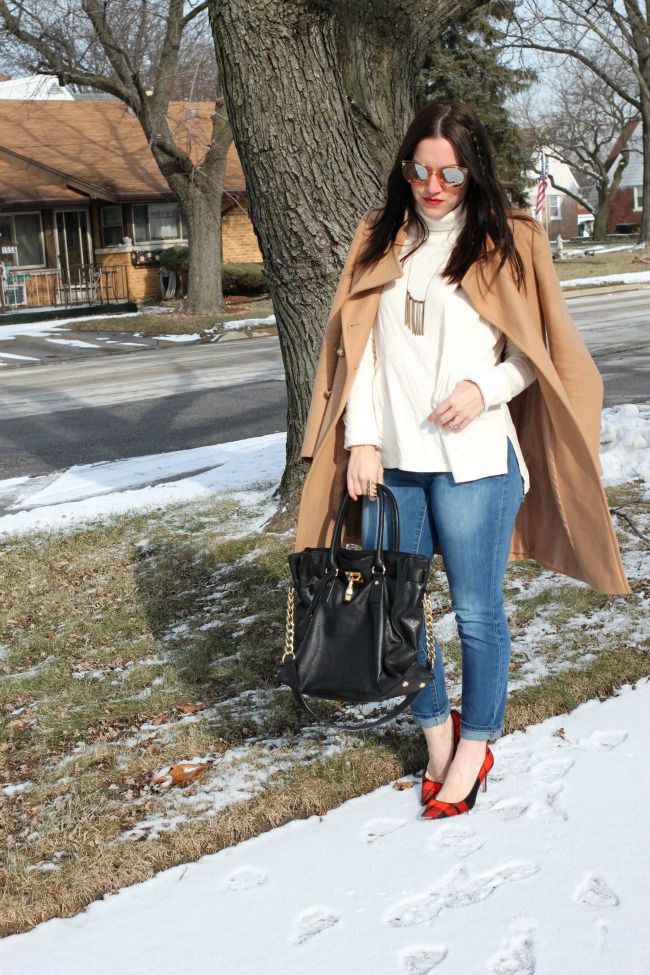 Can we just talk about the little pockets on this top? I am such a sucker for literally anything with a pocket. Not necessarily functional, but awfully cute! Over-sized sunnies, a long necklace, my wool coat tossed over my shoulders, and I am good to go.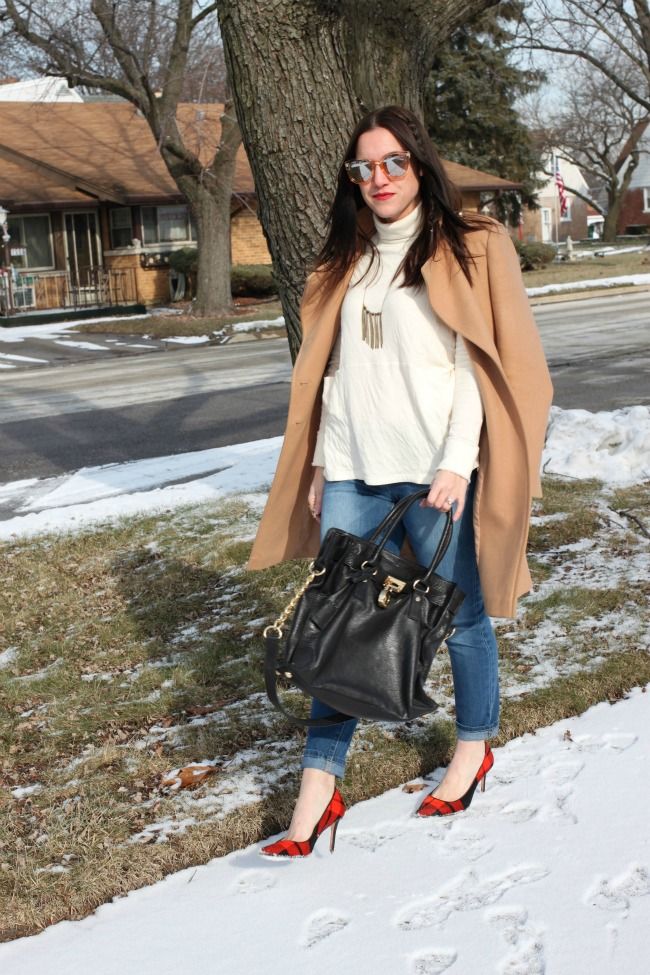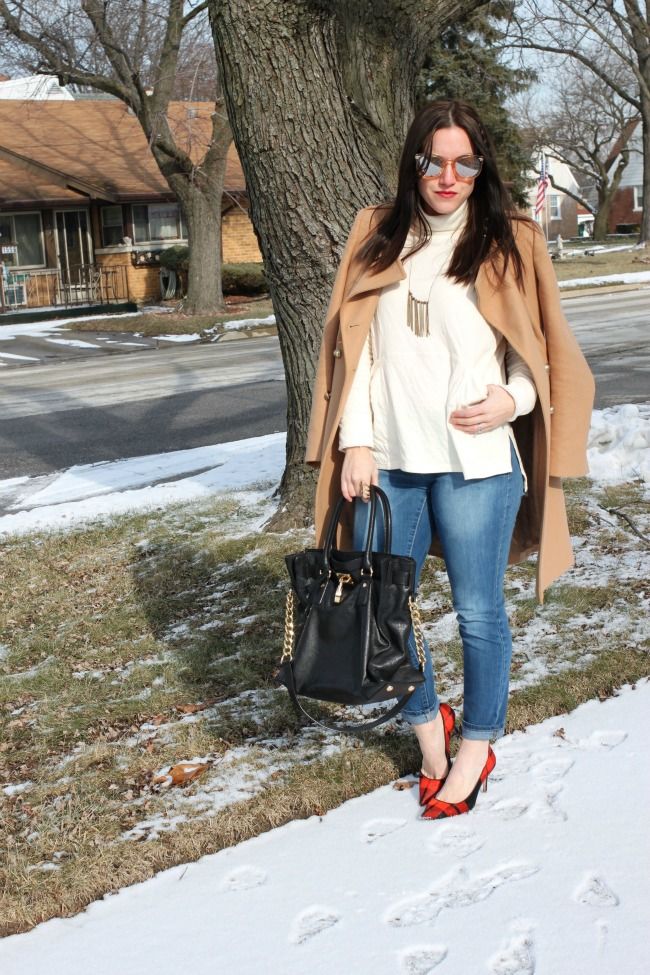 Top
// Coat: Victoria's Secret (3 years old) // Shoes: Coach (
similar
) (
similar
) // Jeans: Kohls // Necklace:
E Street Denim
//
Bag
//
Sunglasses
Now on to hair talk. I posted a photo of my hair
on Instagram
last week (the day these photos were taken), and I got quite a few emails asking questions about it. No, my hair is not naturally wavy, no, I did not use a curling or straitening iron. You guys are going to laugh so hard, because this front wave is so east to make. When your hair is wet, part down the center and tuck hair behind both ears. As it air dries, keep tucking your hair behind your ears until it's completely dry. That's it! Talk about effortless. I wish I could say my technique was cooler then that folks, but that is it! I shall call it my tuck wave.
What are some of your daily hacks you use to cut time? Do you like this outfit pairing?