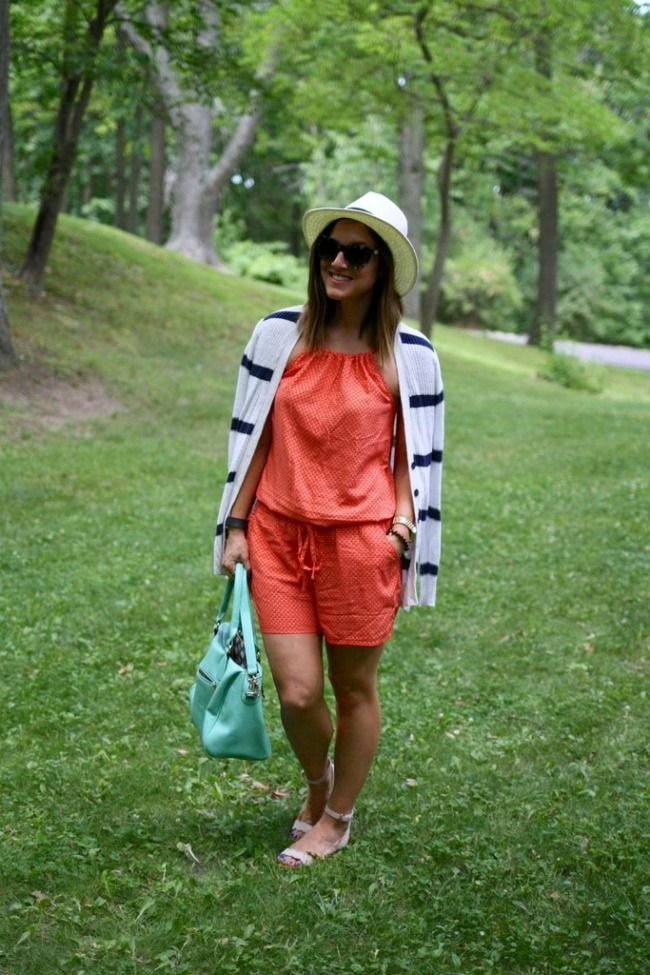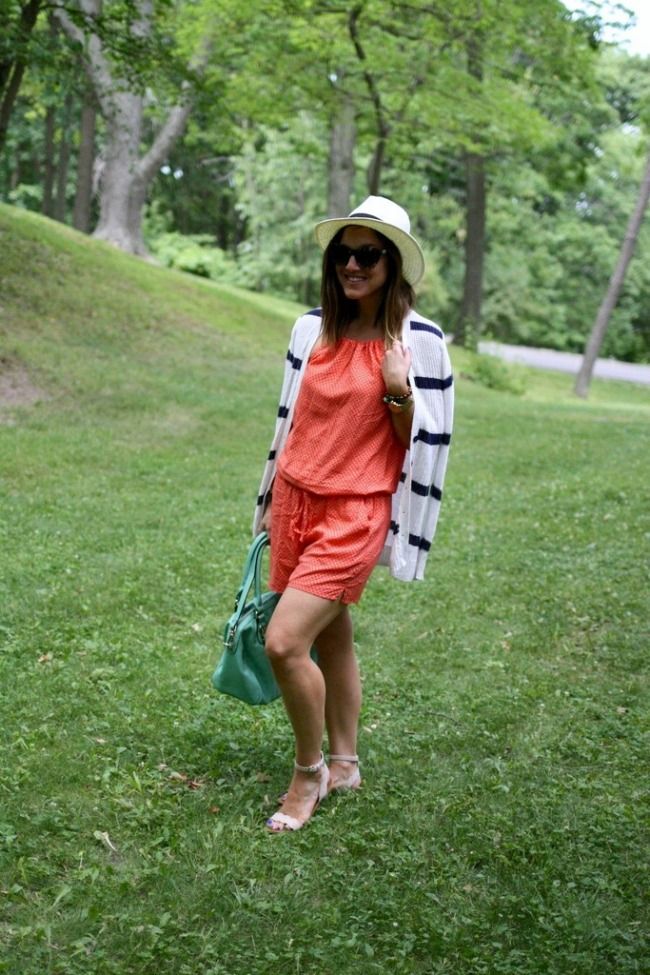 You can't get more classic summer style then this outfit. I feel like this has been my summer uniform for many years now, and I don't see that changing anytime soon. Pairing a romper with a cute hat, great neutral sandals, and grabbing a cardigan for cooler temps at night is effortless and still feels put together. Although the cardigan and hat are from years past, I did get a few new rompers this season to refresh the weekly wardrobe. How cute is this orange number? I love that is was under $35 too!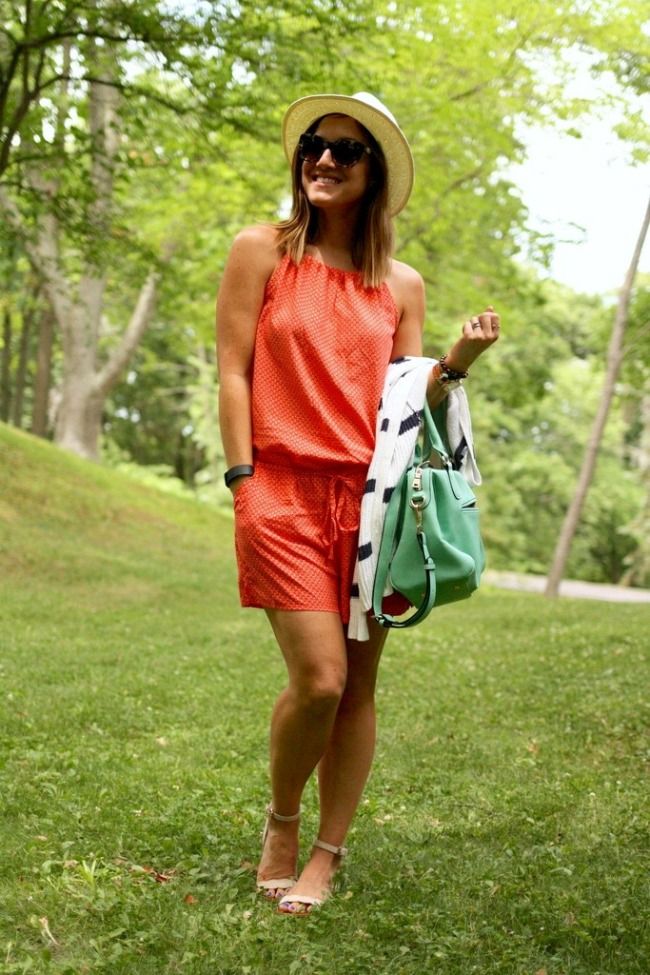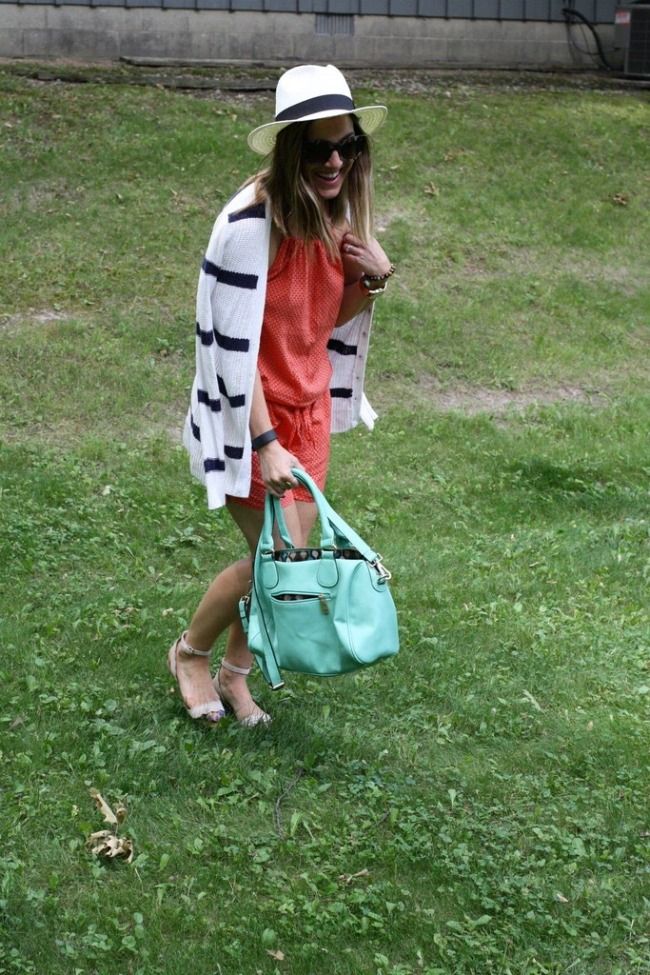 Mid-way through the shoot my bean asked if she could get in the shot. Of course you can my love, I honestly wish you would more! She's going through a bit of a shy phase lately and won't let me do "photo shoots" of her or with her. But taking phone pics and snapchats are OK....alright miss thing, you are the boss! :)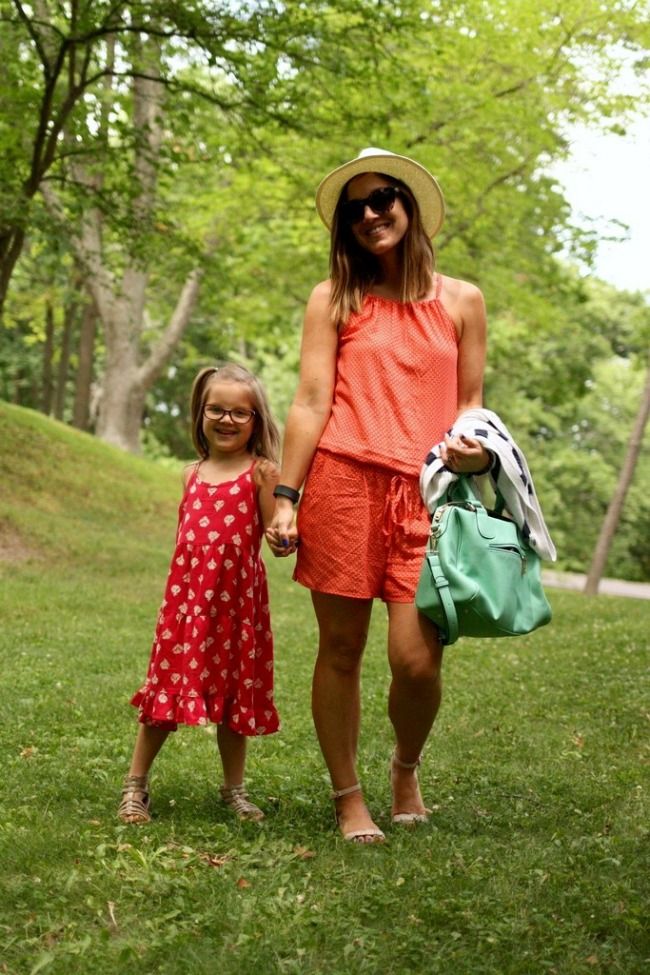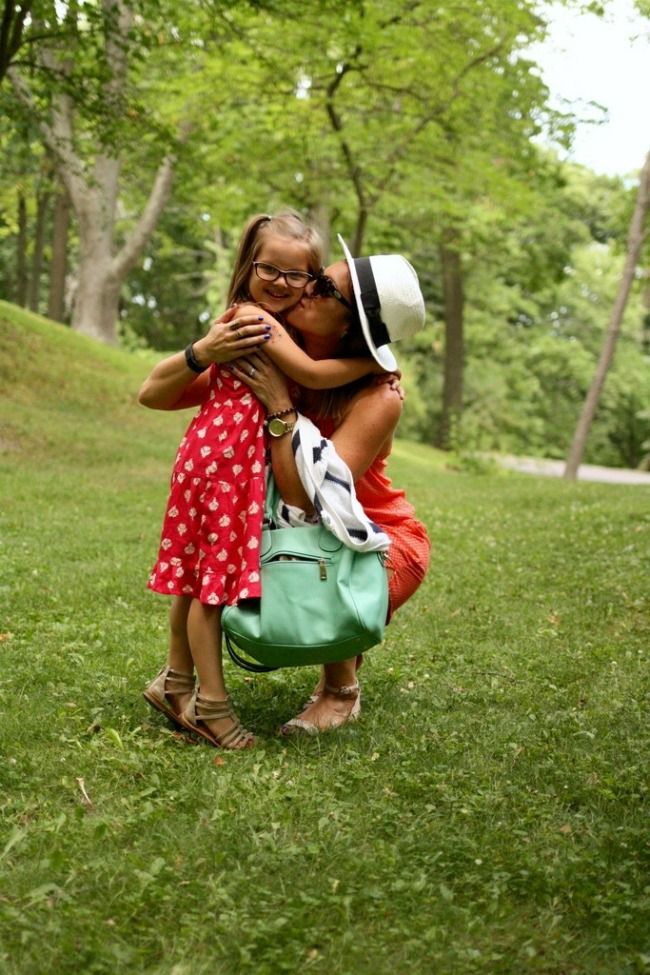 What is your summer uniform? I wish they made my daughter's dress in my size, I would totally rock her look too!