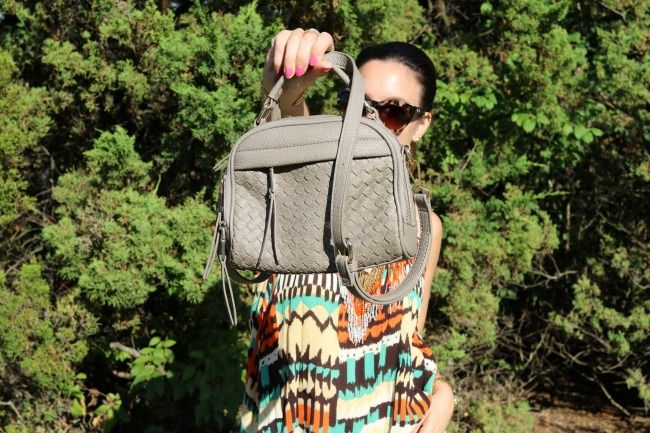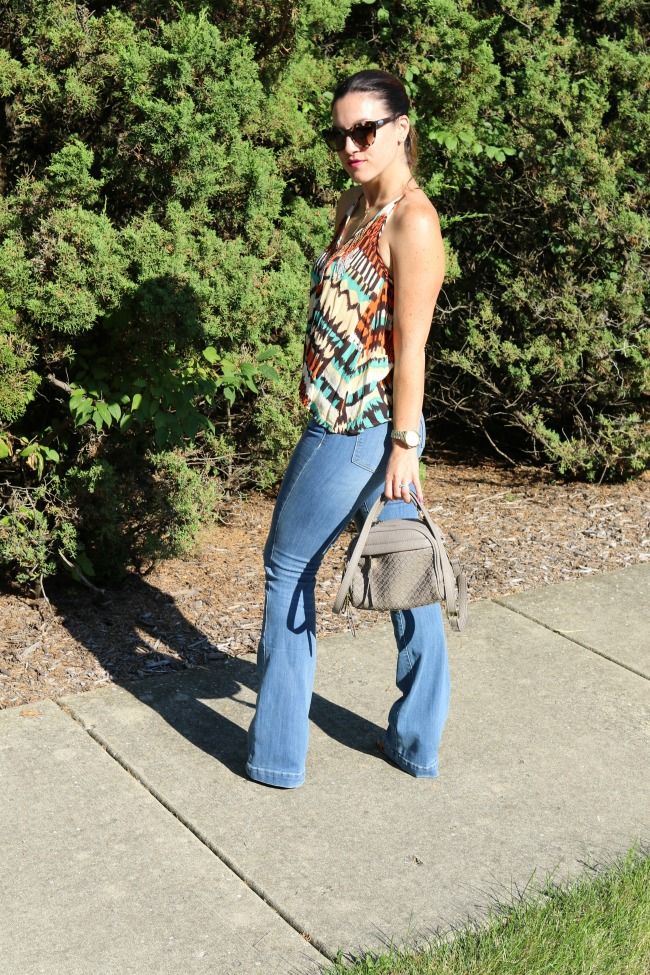 Do you ever loose or forget about clothing items and then find them years later? Well, that's exactly what happened to me with this tank. I purchased it back in 2012 and wore it a handful of times prior to "loosing" it. Fast forward four years when I was packing up to move and I came across a bin in my laundry of summer clothing. This bin had apparently been there for a few years and to my delight I found a few oldies but goodies. Since the move, I have worn it twice and I am so glad I still own this beauty. You can really wear it with anything and even though it's a bold print, it really hasn't gone out of style! SOLID!
On this day I styled my beaded fringe tank with a pair of light-wash flare denim. I added a great neutral bag (read more about this bag on
Sisters Marie
today!), tortoise sunglasses, gold accessories, and a bright pink lip. This outfit was perfect for a alfresco dinner out with my family!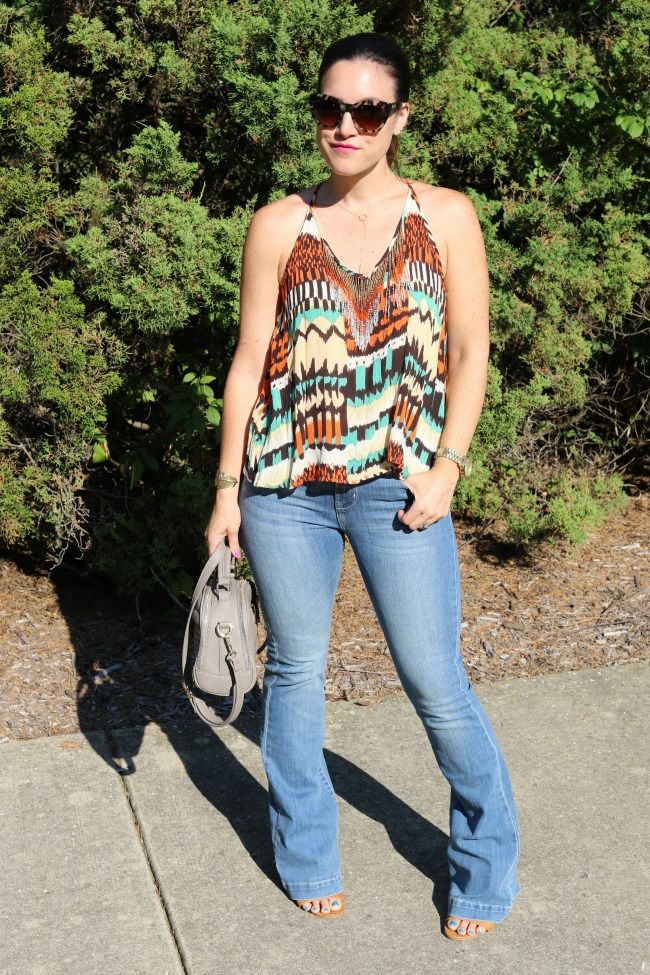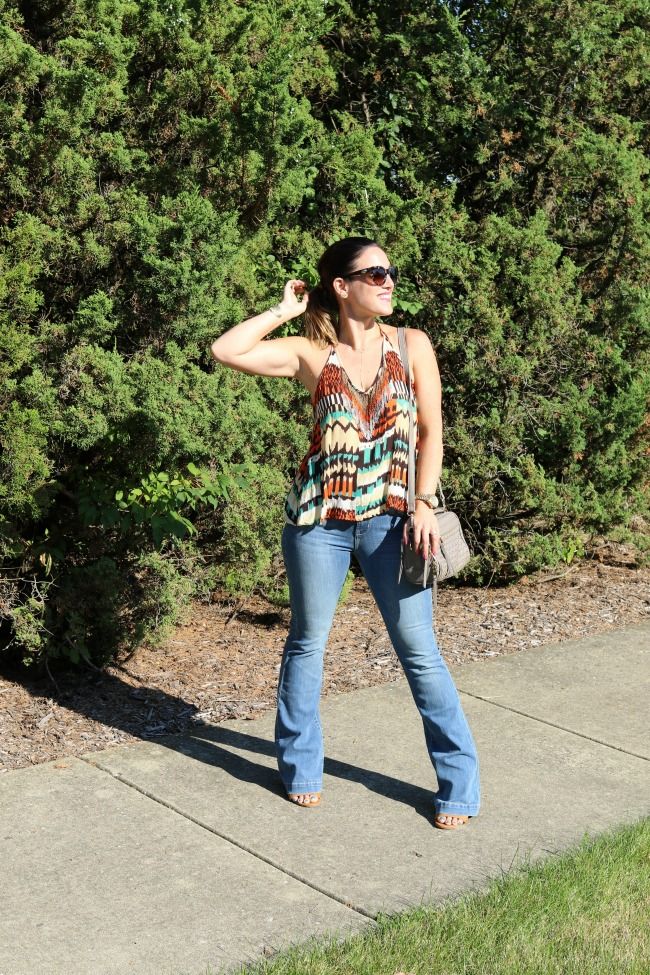 Here is how I styled my tank back in 2012:
What do you think of this tank? Do you think it will ever go out of style? Honestly, I don't think it will!