It should come as no surprise that I'm talking about the brand Glo Minerals (again) today! Yes, I am fortunate enough to be generously gifted new products to try out, but in all honesty it truly is my favorite makeup
and skincare line
brand. I recently received the above package and I literally shrieked with excitement. Who doesn't love trying out new colors and products? Especially with Valentine's Day around the corner, it's the perfect time to try out some new looks that make you feel beautiful!
The three big standouts for me were the luxe foundation, shimmer dio, and cream blush. Let me start by talking about the luxe liquid foundation. In the past, I have not really used foundation. I would usually just apply it to a few spots, but not all over. To achieve the below look, I used the luxe foundation brush and applied it to my entire face and neck. I love how lightweight it felt and how flawless my skin looked! The second stand out for me is the shimmer dio. I used both colors around my contour and highlight areas. As you can see in the below photos, the color and highlight picked up in all the right places.
The third standout for me is this cream blush. I am loving this color! It's so perfect for and Valentine's Day look, but this beautiful guava color will take me well into my Spring makeup routine. My favorite part is that a few pats to your cheeks and you are ready for the day. The color lasts long and a little goes a long way. Double win!
SHOP THE LOOK:

Here is my finished Valentine's Day makeup look: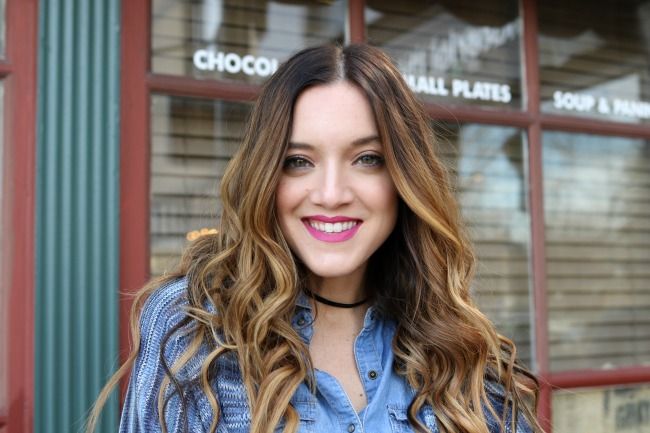 Makeup featured in this look:
What is your favorite makeup look for Valentine's Day?
Have you tried out any new Glo Mineral products lately? Let's chat in my comments section!