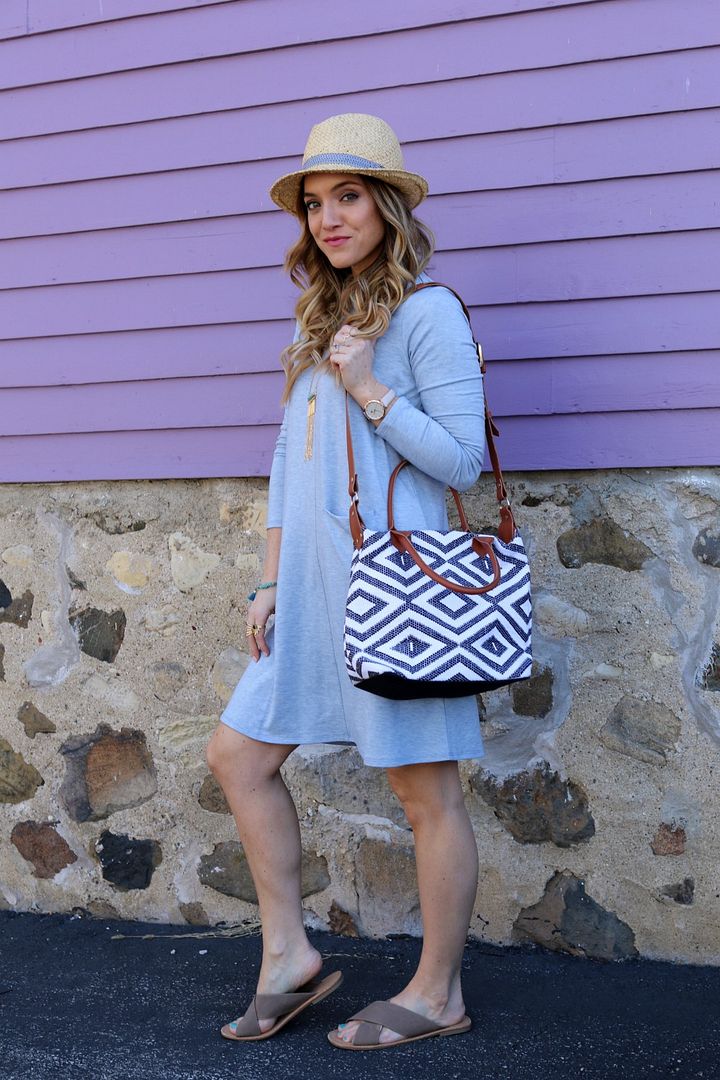 By now you all know about my obsession of styling and wearing all the hues of blue. It is hands-down the color combo (or shades of the same color combo I should say), that I wear the most on a weekly basis. When I came across this purple wall I knew I wanted to take photos here. What is more Spring then mixing pastel colors with tribal print and classic flat sandals? Not many things I say.
This blue dress is so comfortable! It is made out of tencel fabric and you guys, I kid you not when I say it's like wearing your pjs out in public. Super stylish pjs that is. ;) The swing dress style is flattering on all body types and the longer sleeves makes it perfect for this transitional weather we are currently having. Plus, the pocket...how adorable is the mini pocket?!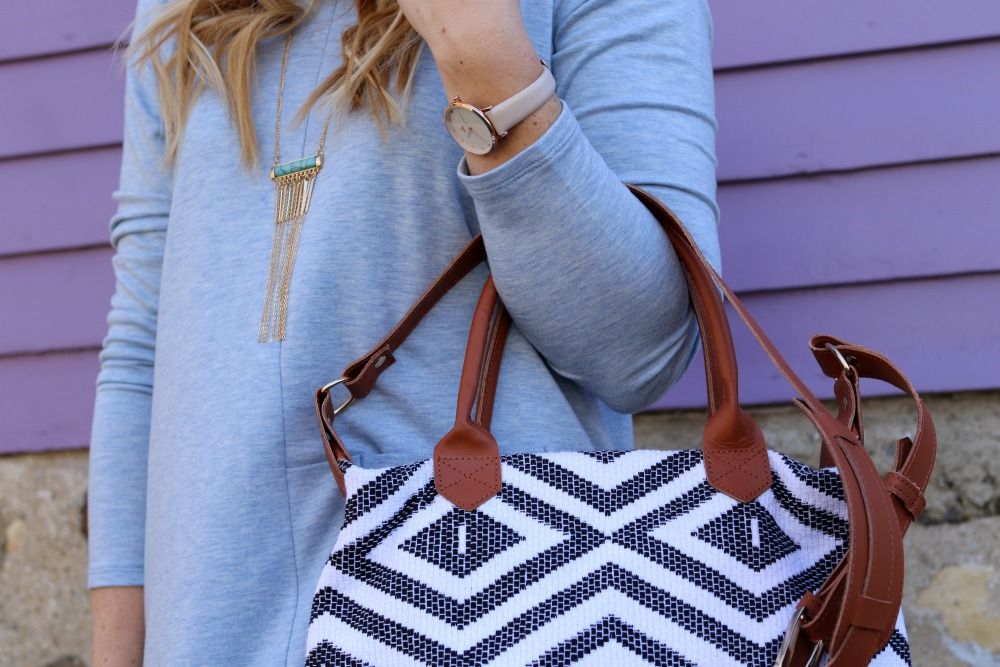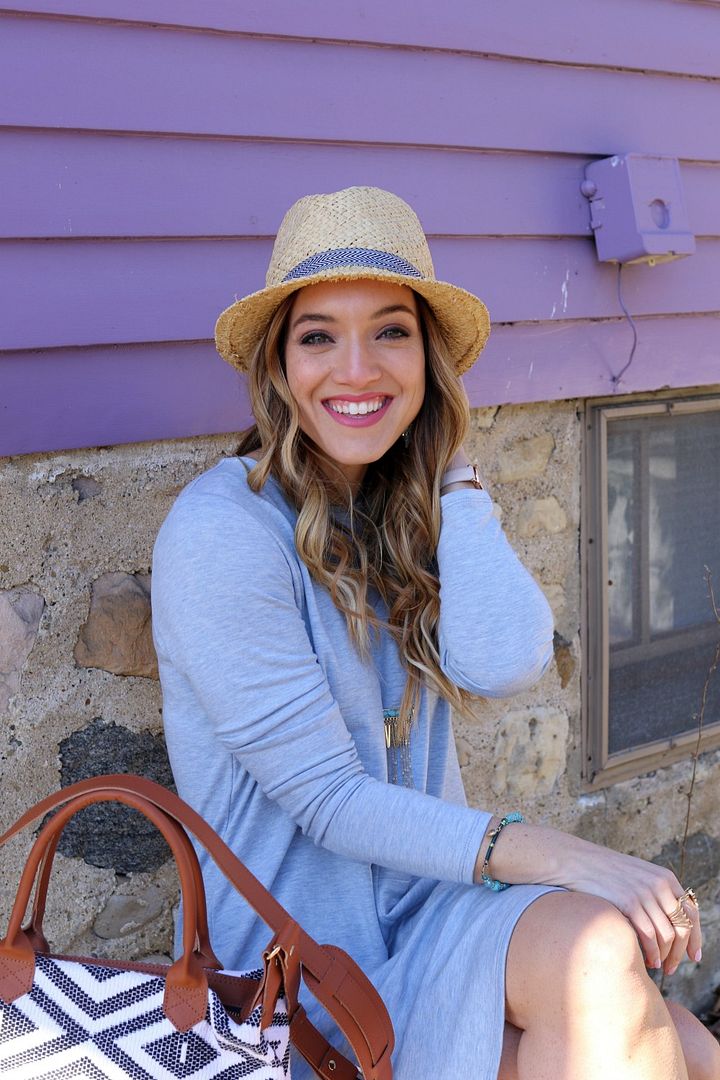 SHOP THE LOOK: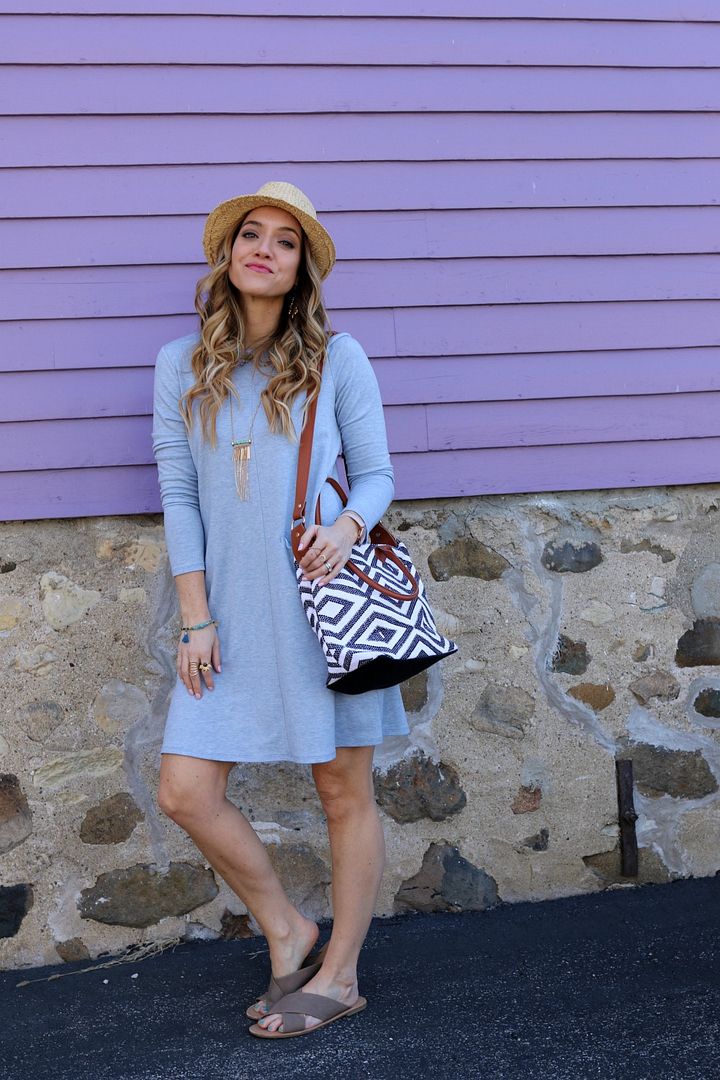 Can we talk about this bag now? I am obsessed! I will be discussing it more on the blog next week (and the wonderful cause it helps), but I have to say the quality is just as wonderful as the style. Total win win. I finished my look off by adding lots of gold and teal jewelry plus a great straw hat. In the end, this outfit was perfect for this mommy-on-the-go day I was having.