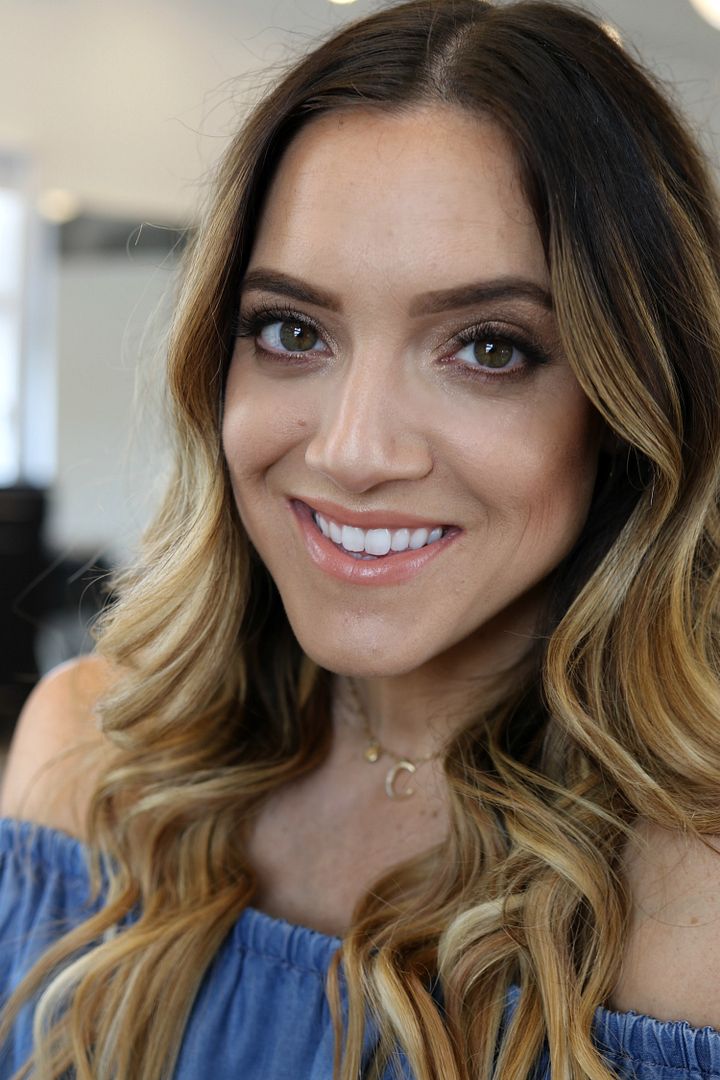 Thanks so much for stopping by the blog today friends, happy Monday! If you are not already, make sure you follow me over on IG at @StilettosandDiaperBags (and also on Sisters Marie's IG account @sistersmarie) for lots of fun IG stories. Today, I am waking up in sunny California for a super fun blogger day with
Cabi Clothing
. More on that to come soon, and of course you can follow my day over on IG, but on the blog today I wanted to share with you a recent outfit I styled. The outfit is cute and all, but can I get a "what what" for the magic Jessica over at Elle Salon did on my makeup this day?! I have to say, I felt super glam this day so a giant thank you to Jessica!
This outfit is typical everyday or weekend wear. Especially if I have something with my kids, because the longer inseam on the shorts aids in bending over tons and not flashing anyone! ;) I added the cute bag and great block heels to make the outfit a bit more dressed up on this day.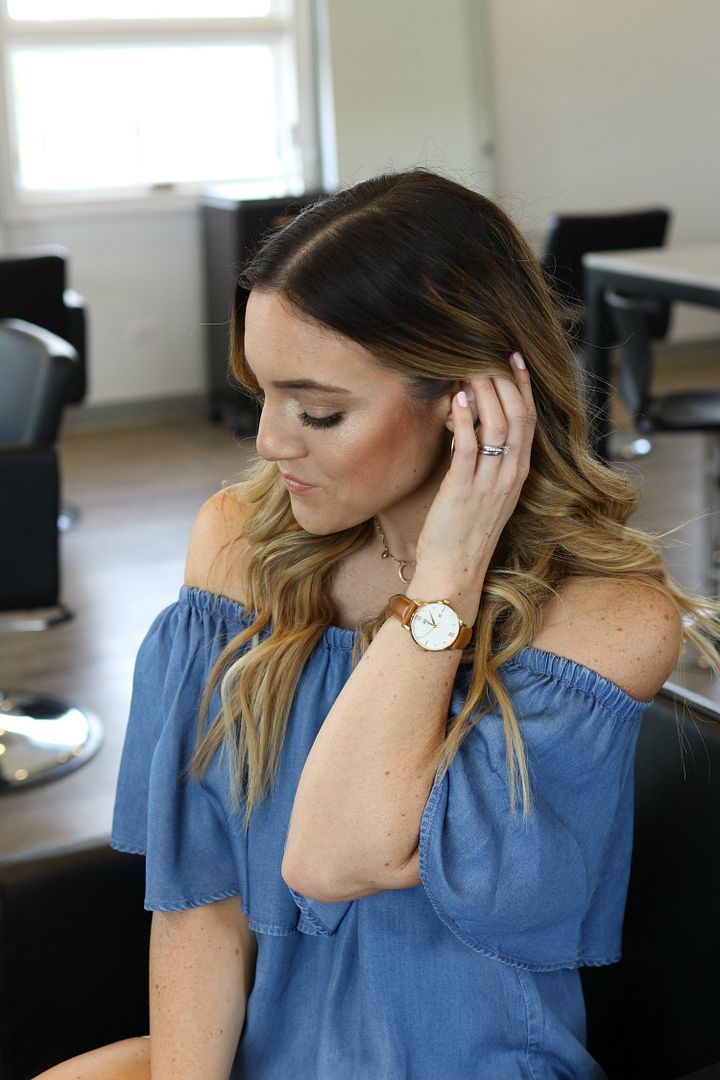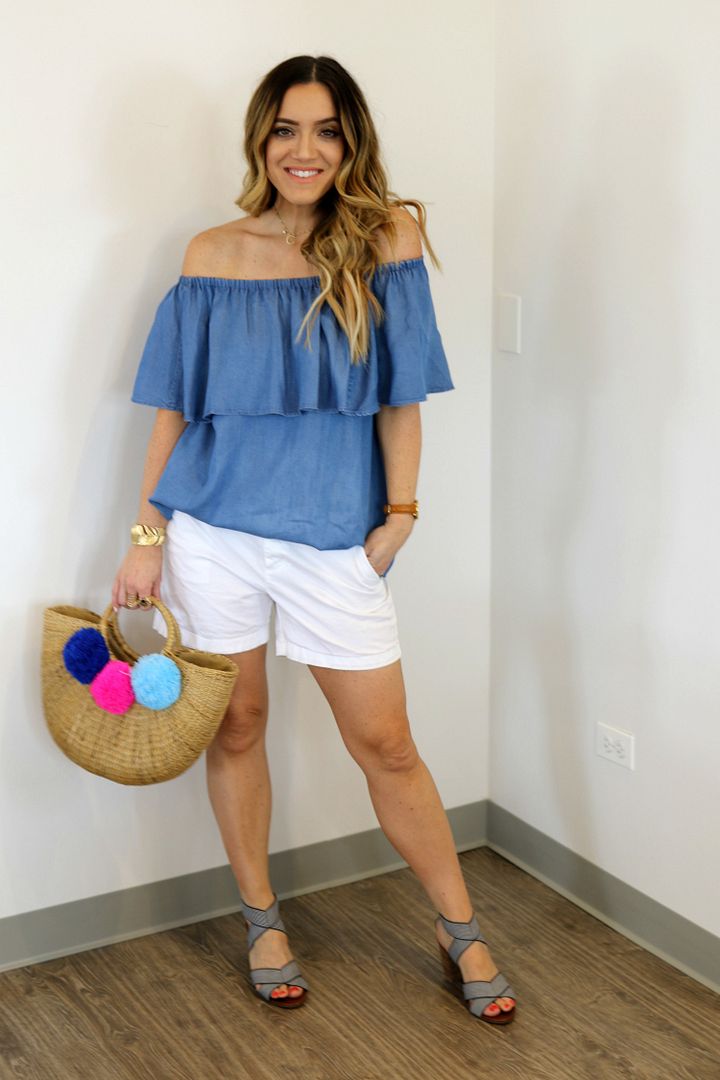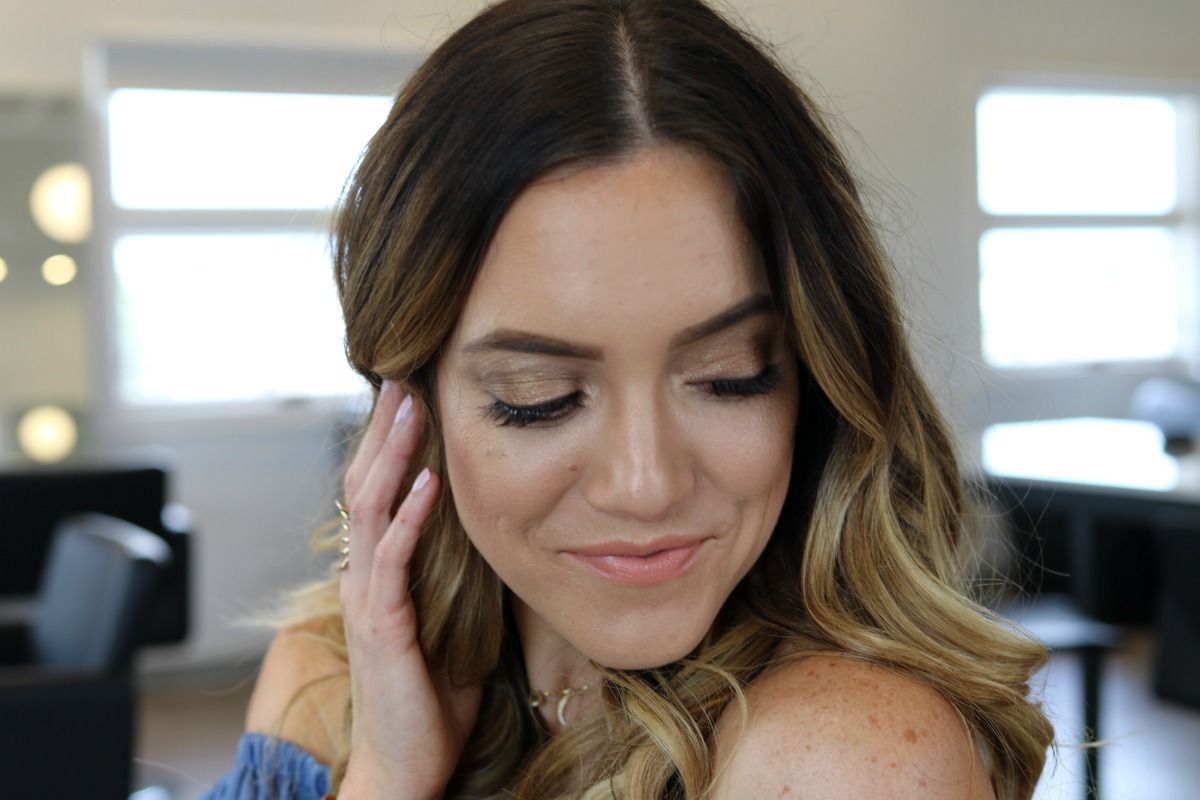 I hope you all had a wonderful weekend, mine was very busy, but very awesome! On Friday, my son turned 9 years old and we went out to dinner after school to celebrate. We woke up early on Saturday because my husband's band,
Lucky Boys Confusion
, played at
101 WKQX Piqniq
. The kids LOVED seeing daddy play such a big show and we were very excited the weather cleared up so we could enjoy ourselves all afternoon. Then finally on Sunday, we had my son's birthday party at our home complete with a
Game Truck
. Oh my goodness was that a fun day! Then after the party I took an 8:30pm flight out to Cali which brings us to today.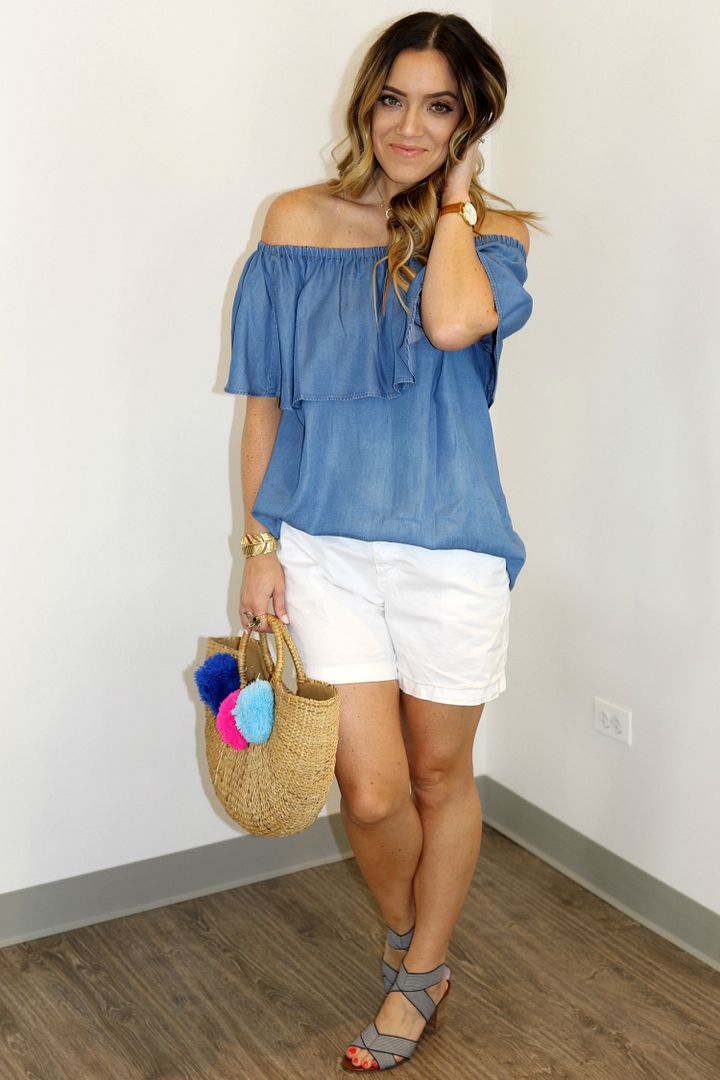 Top: c/o Style & Co. (similar) // Shorts: Target // Shoes: c/o Sole Society // Bag: T+J Designs // Necklace: Lili Claspe // Cuff: Coach // Watch: c/o Aibi Watch
Photos by Cecilia Jean
Makeup by Jessica at Elle Salon
What did you do this weekend? Is this an outfit you would wear for a day for dashing around or attending a weekend family party?