Happy Monday, I hope you all had a wonderful weekend. I headed up north for a weekend filled with family and relaxation at our lake house and it was so needed! I also went to the annual Fall Diddley with my mom on Sunday, and had and absolute blast. I mean...when in doubt, do some shopping with family I say. ;)
Ok, let's talk about my outfit, shall we? I titled this post "dare to pair" because this is defiantly one of those pairings that not everyone is going to love and try out for themselves. That's Ok, I get it.. it's different, but I loved it all the same! And can we just take a moment and discuss this sweater jacket? I mean... #fallfashiongoals. It's super cozy and warm and the perfect layering piece for pretty much any outfit all season long.
The turtleneck and boots are going to be in constant rotation this fall and winter and so will the tights obviously. I was just getting a little more "bang for my buck" so to speak by paring my denim with tights as the weather cools off. This outfit is super simple but still very comfortable and perfect for everyday wear with a bit of edge. I have to say, I felt pretty cool picking up the kids from school rocking this outfit!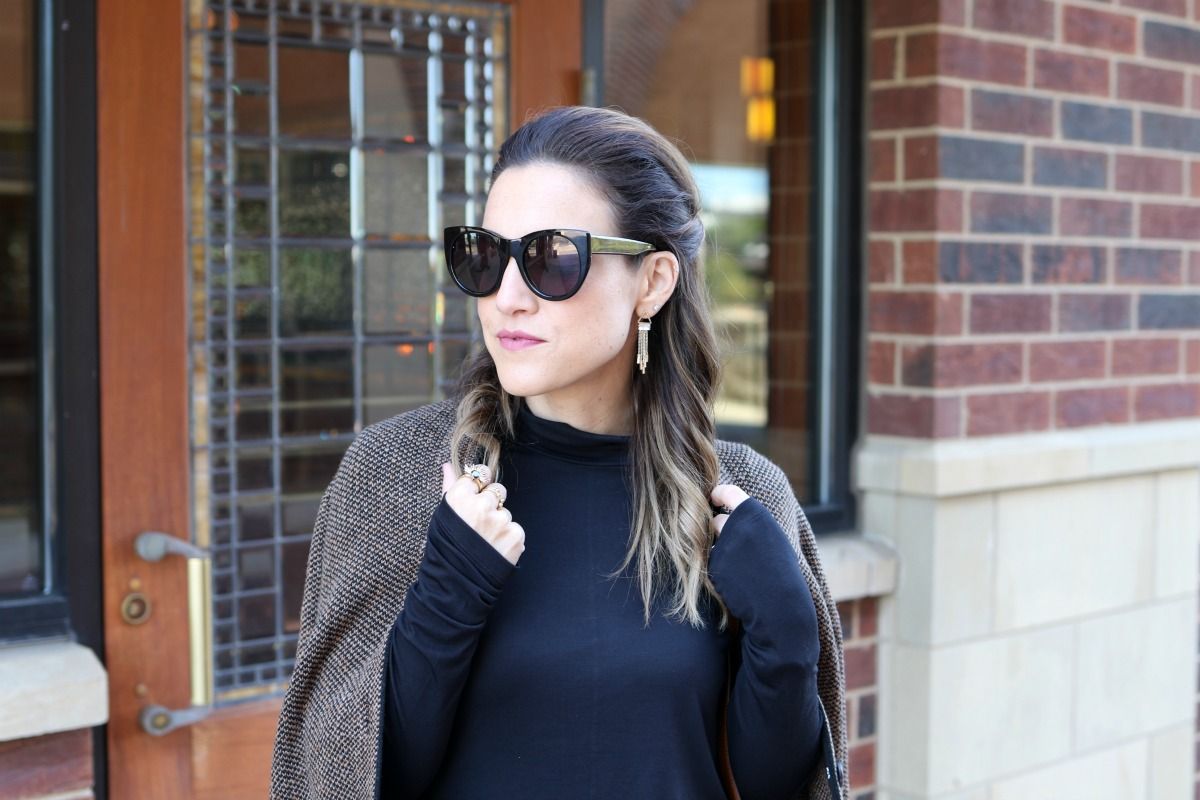 Cardigan: c/o // Top & Boots: c/o // Shorts: Principle Denim via E Street Denim // Sunglasses // Earrings & Ring: c/o // Bag: Old Navy
What do you think of this pairing? Would you style tights & a turtleneck with denim cut-offs? Thank you so much for stopping by, I hope you make it a great day filled with positivity and kindness! xo