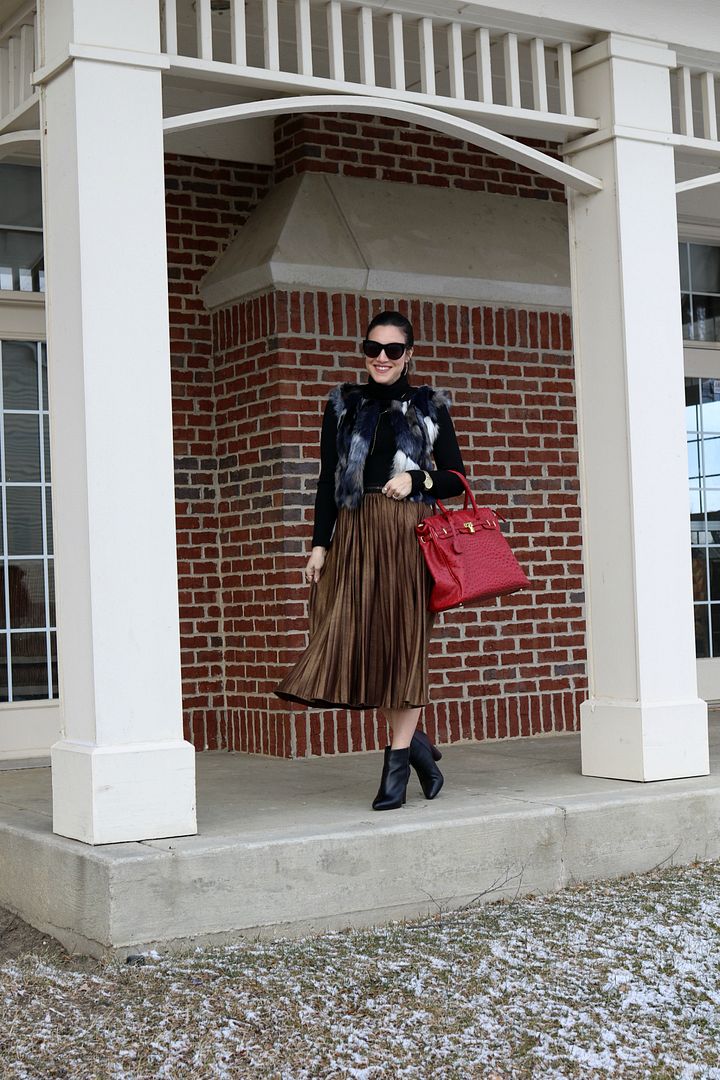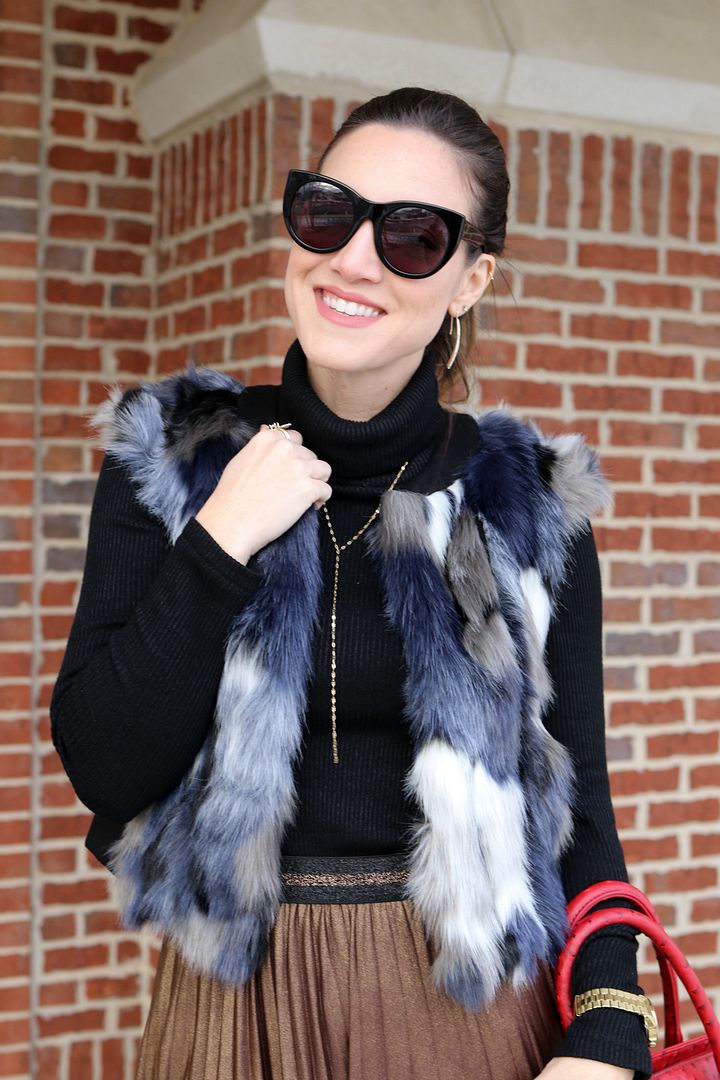 T-minus six days until Christmas Eve, which means we have officially began attending our annual holiday parties. Every year, we attend five family parties, and that is us actually cutting it down from the six-seven we are invited to. About eight years ago, my mom started having our big family Christmas party in mid-December (with all my aunts, uncles, cousins, and their families), because it just became too difficult to have that party on Christmas Eve or Christmas day. I love this! It's the perfect way to kick-off the holiday season, and no one is late or rushing off early trying to make it to the next party. It is so fun to see my cousins who I grew up very close to, all have kids of their own now, and having our kids all play together like we did. I'm talking babies everywhere folks as my grandpa now has eighteen great-grand children (plus another on the way). So needless to say, this party is super loud with kids all over the place, and I love it that way!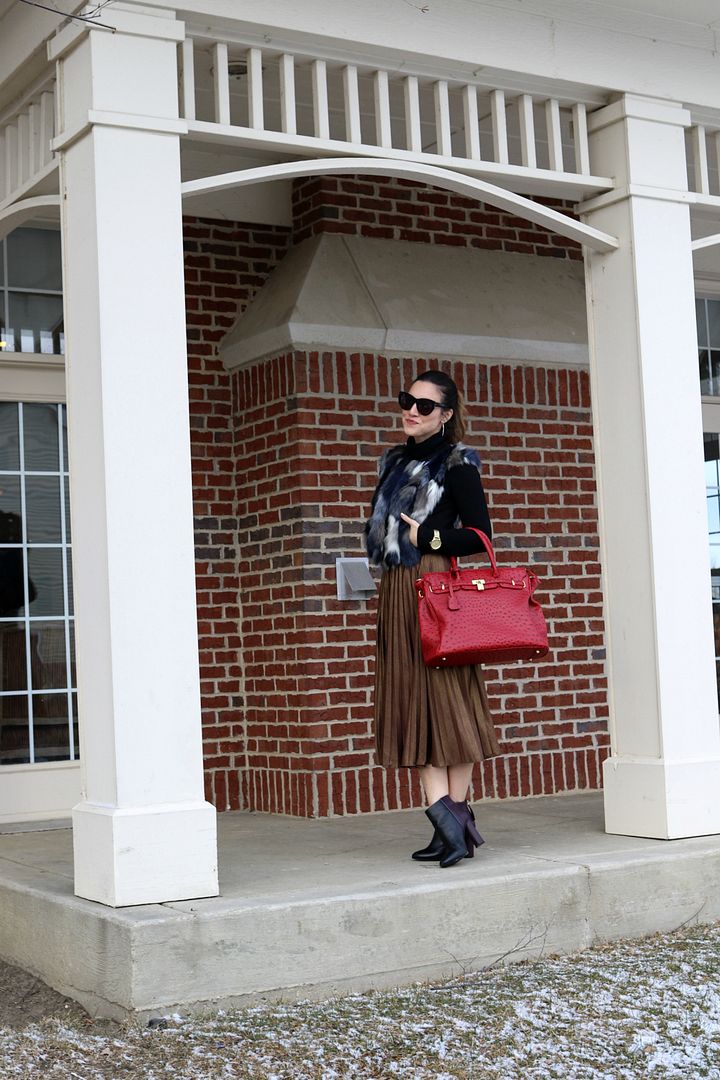 SHOP THE LOOK: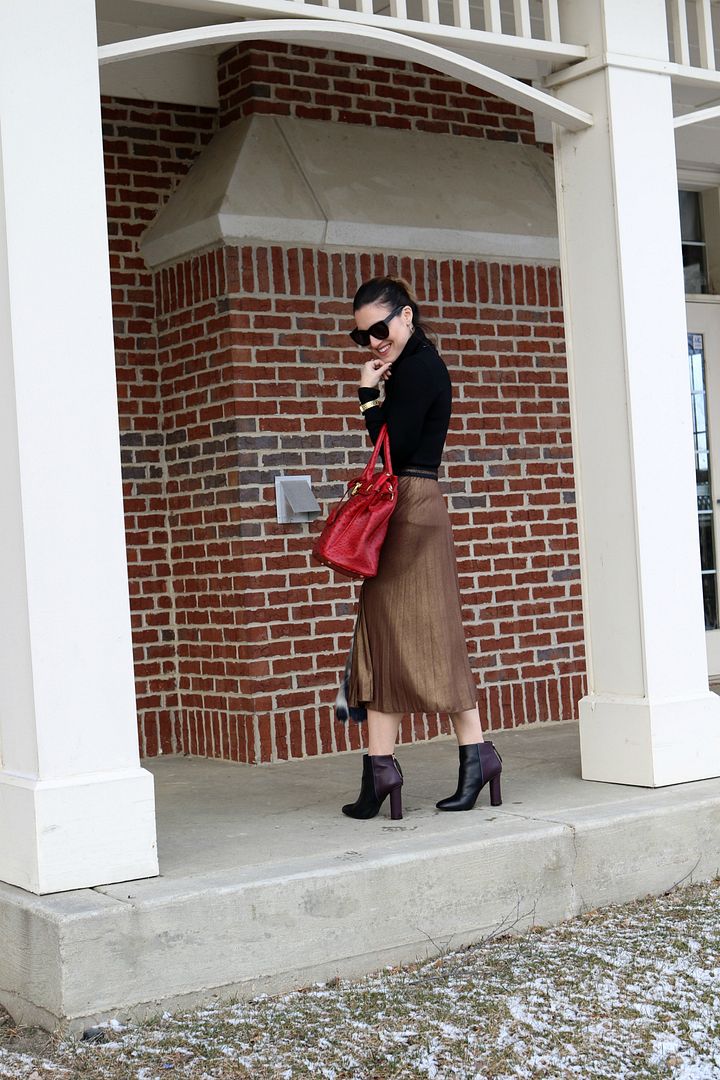 This year, I decided to wear this gorgeous gold midi skirt. I wore it on Thanksgiving as well, but never ended up taking photos. I paired it with a short sleeve top the first time, so this time around I wanted to mix up the styling. By adding a classic black sweater turtleneck and layering my favorite faux fur vest over, this outfit took on a new look. To finish off my first holiday outfit, I added a red bag that I've had since 2012, and my go-to boots of the season. In the end, I layered on the gold jewelry and I was ready to celebrate, eat lots of food, and hang out with my family!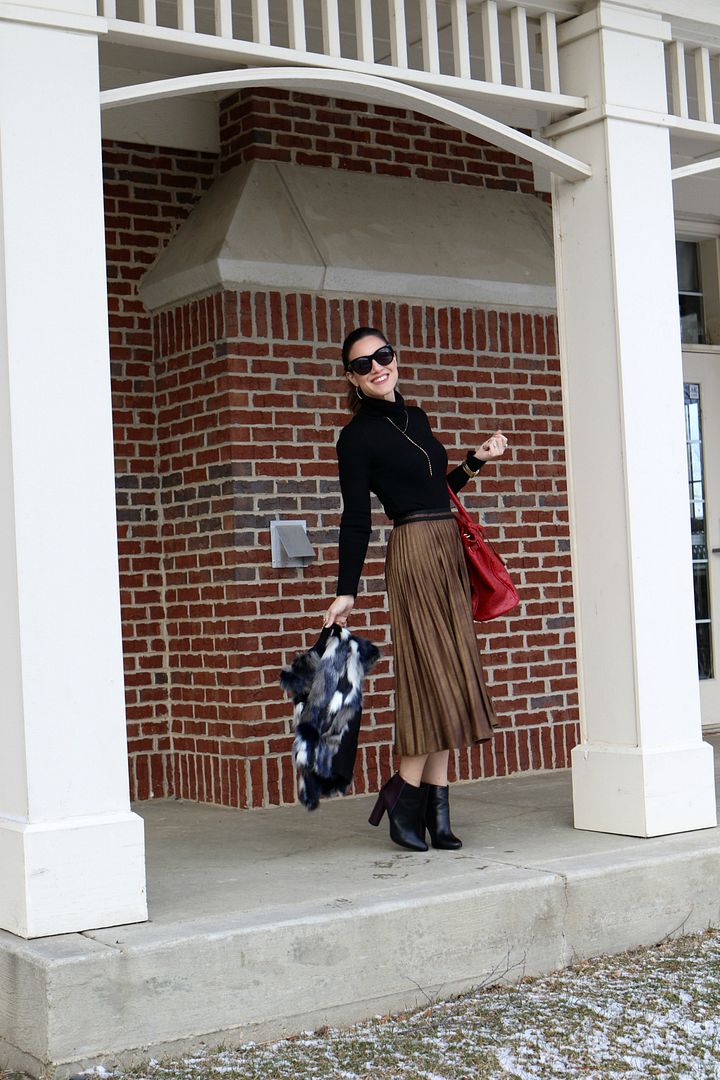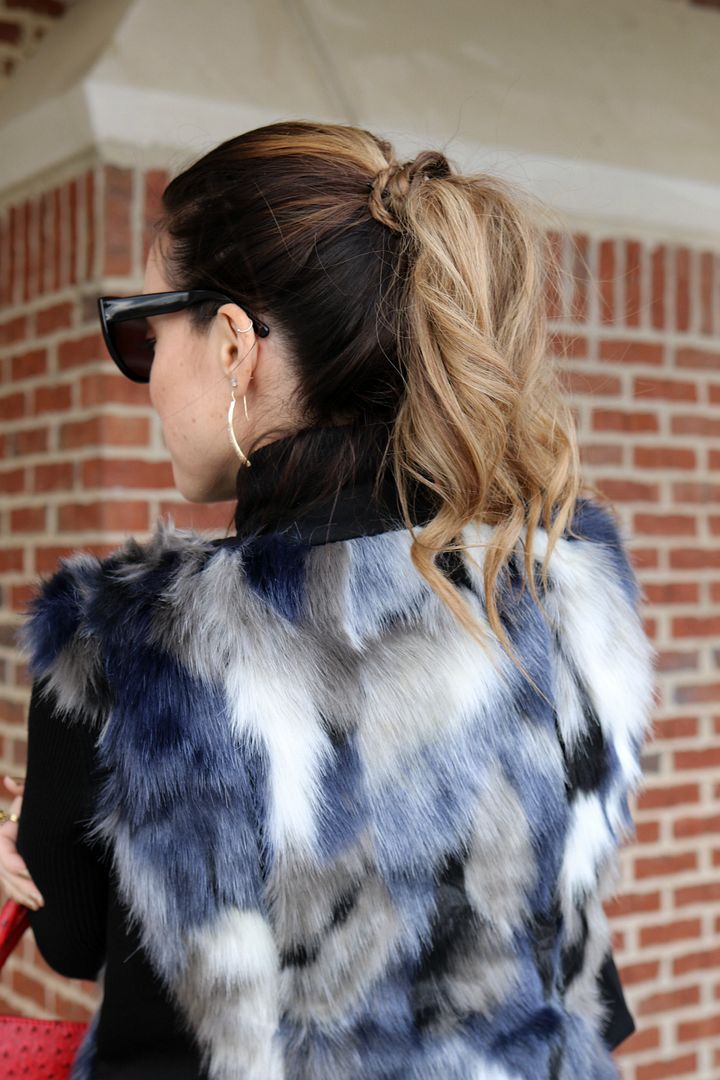 This day was also extra special because my husband gave me a very special gift. He asked me to re-new our vows in Maui for our 10 year wedding anniversary! Needless to say, I was speechless and surprised. What a romantic and grand gesture, I am beyond excited. Hawaii is on my bucket list, so this is amazing on so many levels.
Our kids are coming too, and we are making a full week celebration out of it. So...now I have four weeks to find a cute beach renewal dress. Any suggestions? I'm having a hard time because I can only shop off the rack with the time frame. If you know any websites or stores in the Chicago land area, let me know! Also, if you have any suggestions for traveling to Hawaii with two kiddos, I'm all ears. I did already find a grocery store near by to get gluten free bread and snacks for my son. If I plan all these details ahead of time, I have a better chance at relaxing and enjoying the moments that much more!
How many Christmas parties do you attend? Do you host or do lots of driving all around like we do? Thank you so much for stopping by the blog today, I hope you make it a great day! xo