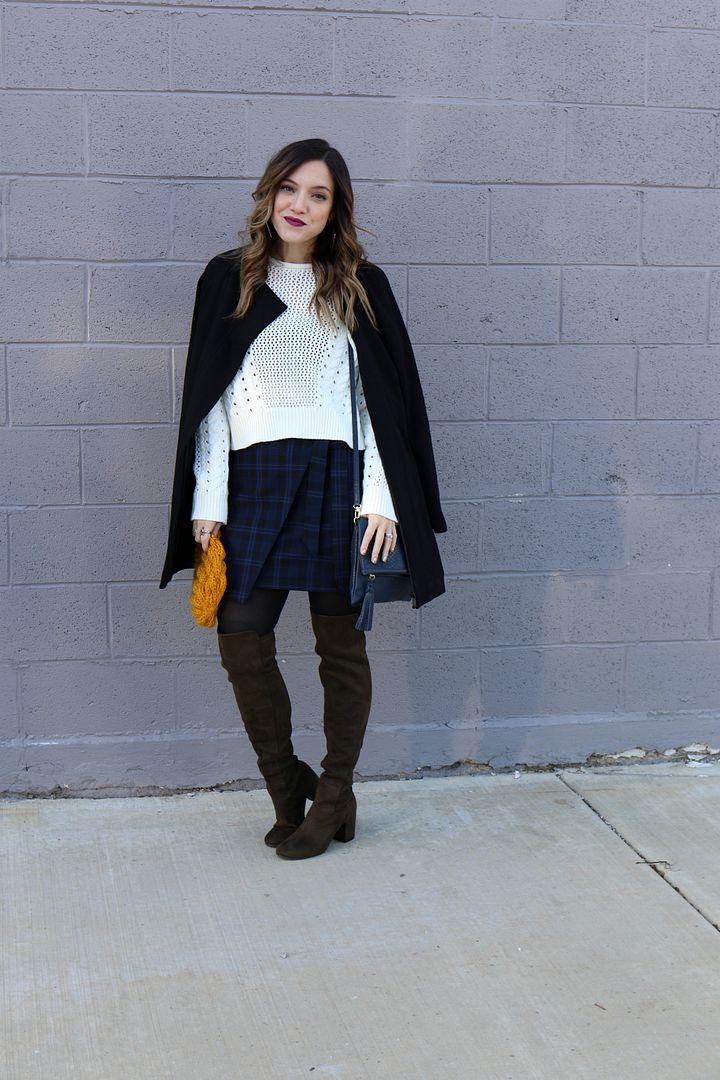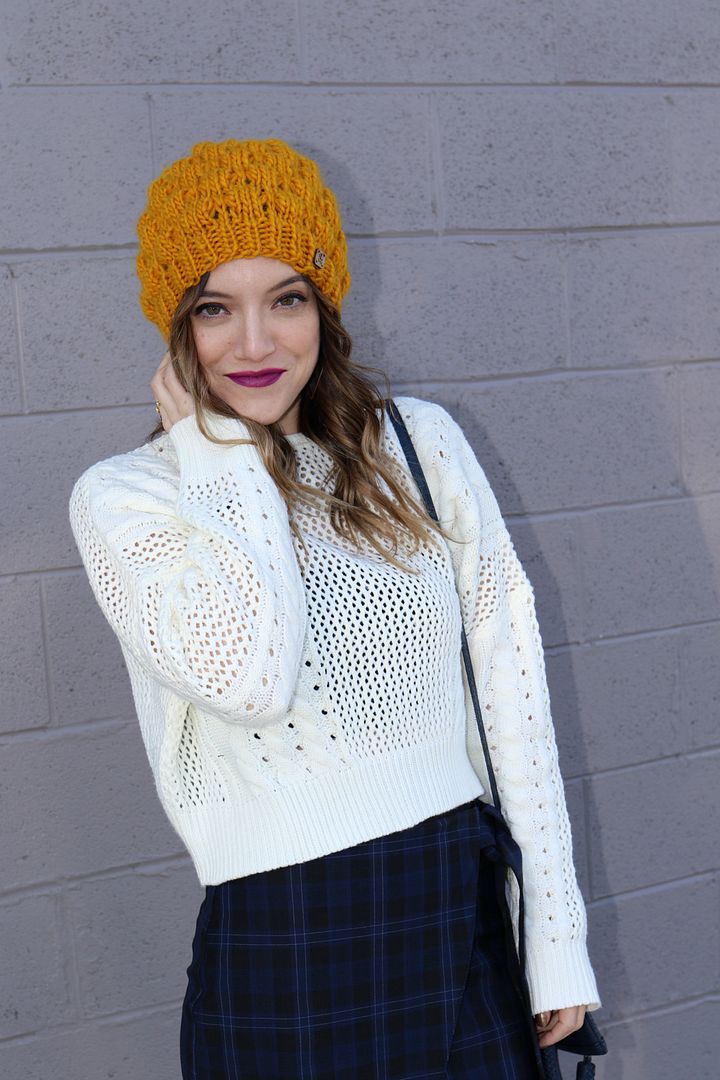 I recently watched the movie Clueless (for the 1,346,75th time), and I am also re-watching the full Gossip Girl series. Hi, my name is Lisa, and I am a Netflix junkie. ;) No but seriously, as a blogger, I spend the majority of my time behind a computer. Sure I went out and shot this look, but then I had to download the photos, narrow it down to my favorite shots, export, edit, re-size, and re-name them all before I even start to add links and write the post up.
Some days, I just put Netflix on in the background and edit photos for 4-5 posts at a time. Yes, this is hours and hours behind a computer screen, but it also allows me to pay 1/2 attention to whatever show I put on. I guess my shows are rubbing off on me because this outfit is so Cher meets Blair Waldorf. Cher would have never added the tights, that was Blair!
SHOP THE LOOK:

I picked up the skirt and boots on Black Friday and I have to say I am excited about both. The boots actually say up (and without ties on the back), plus they come in four colors. I'm actually trying to rationalize getting them in the burgundy color as well because, I mean..why not? This skirt is the cutest and the tie and wrap are all an allusion as it's just a simple zipper in the back. I think I paid all of $15 for it during the sale. SCORE!
Another new item is this stunning hat that I picked up on Small Business Saturday. I loved the color and had my eye on it for a few weeks leading up to then. I told myself if it was still in stock, it was meant to be and well, it was meant to be! This is the second item I have gotten from Hello Lavender and I have to say the quality of her products are amazing and because of the beautiful work I will absolutely be shopping from there again!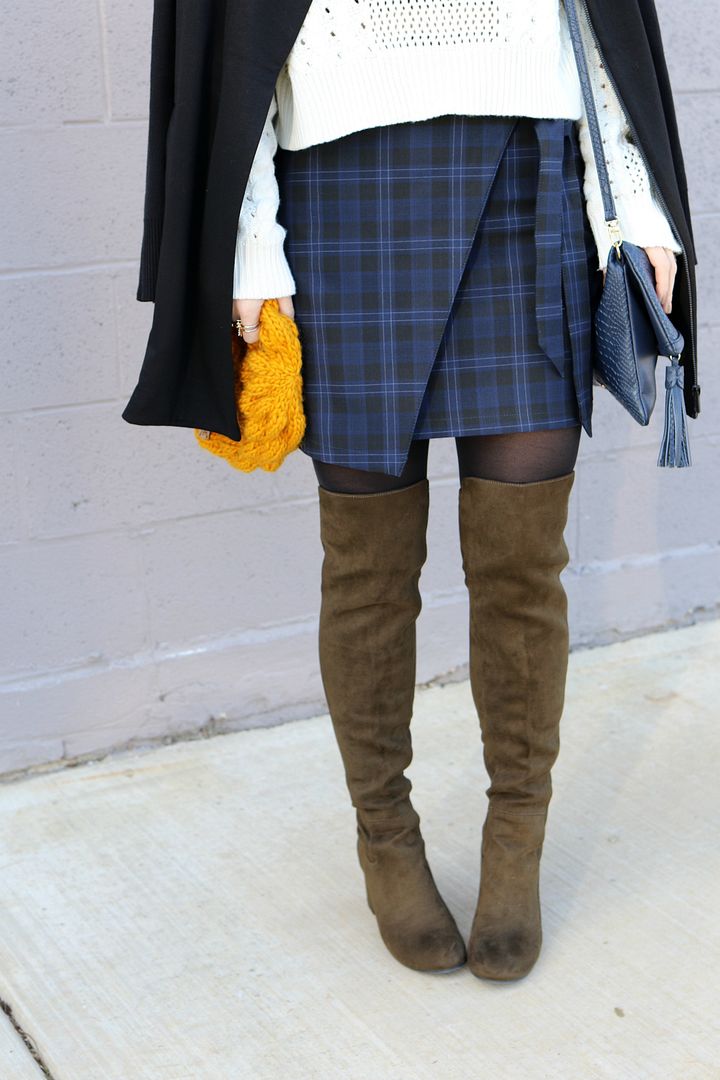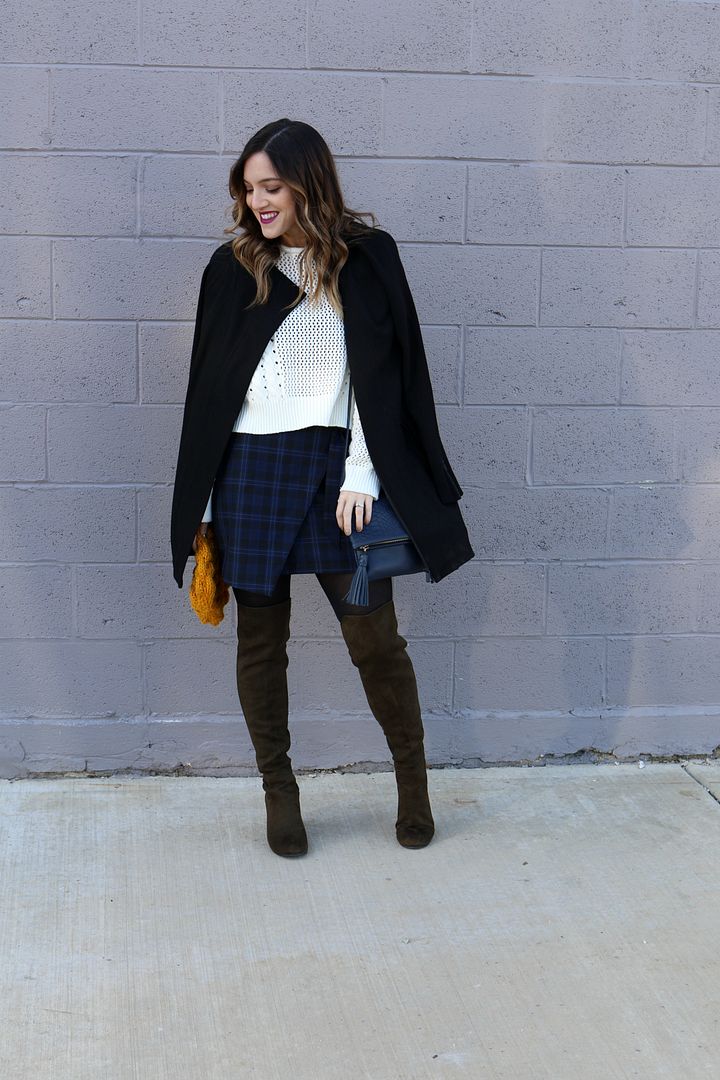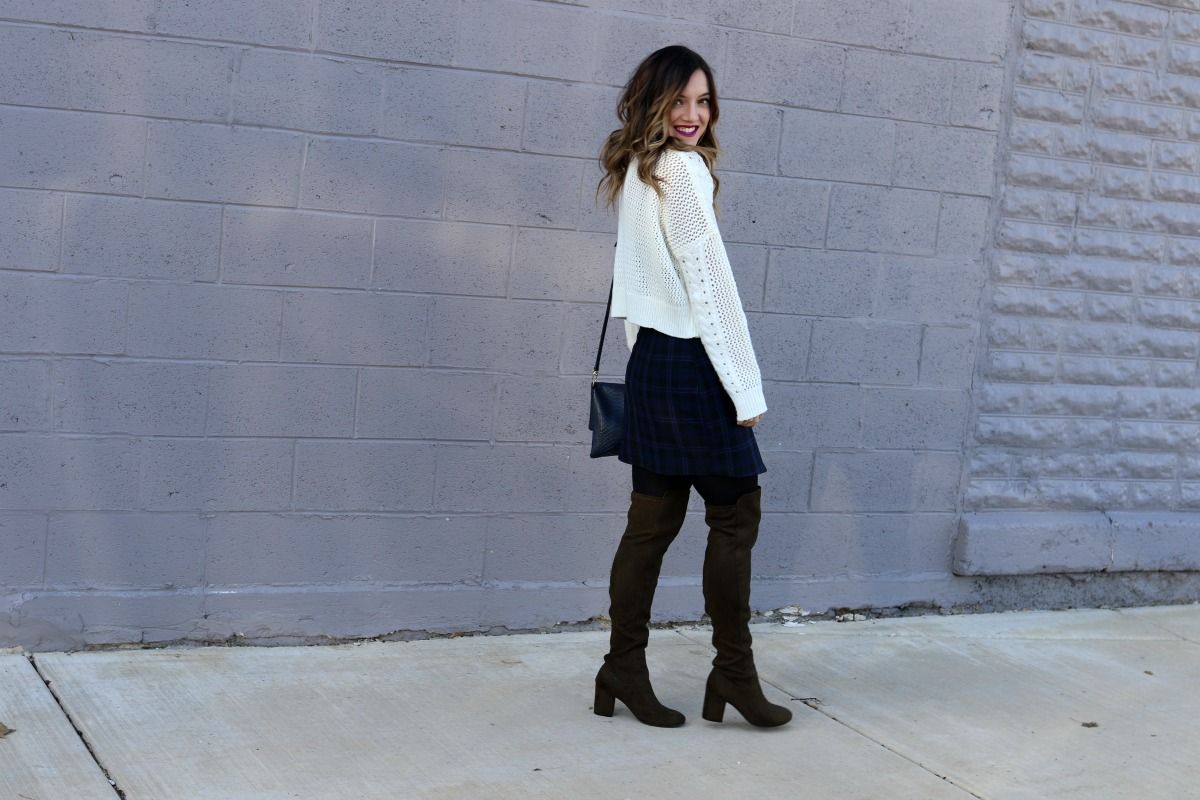 Jacket: c/o // Crop Sweater: Boutique in Naperville (similar & less then $28) // Skirt // Bag (similar & same brand) // Boots // Earrings // Hat
Photo by Cecilia Jean
Does what you watch ever inspire what you wear? Would you wear this outfit combo? Thank you so much for stopping by the blog today, I hope you make it a great day! xo