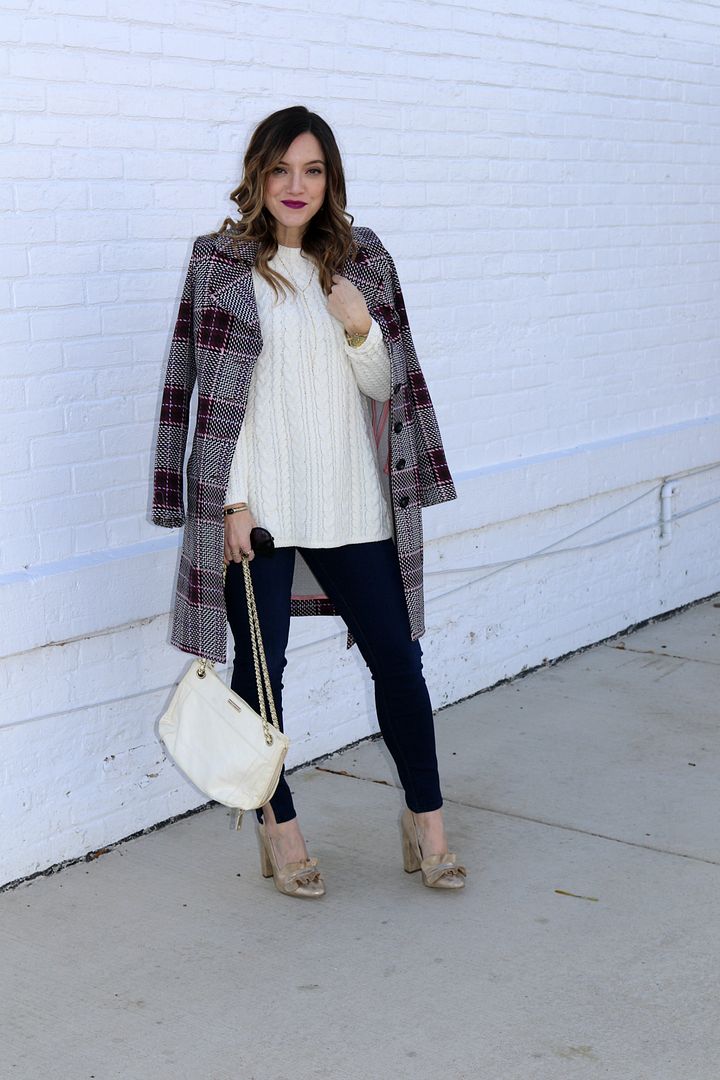 Happy Monday friends! First off, can we just talk about how gorgeous the weather was this past weekend? It was in the upper 50's Friday and Saturday, and the low 60's yesterday. We spent hours walking around
Illumination at the Morton Arboretum
on Friday night (which by the way, is a must see if you've never been), lounged around watching Christmas movies on Saturday (Elf & White Christmas), and spent most of yesterday outside. The kids even spent a good hour or two jumping in raked leaves with no coats on with one of their friends. Yep, no coats needed in December? Global warming is all to real, but on days like that, I have to be thankful for their happy faces. Plus we paid each of them $1 and they raked 7 bags of leaves. I mean....work hard, play hard, right? ;) OK, now lets talk about today's outfit and a super quick way to dress up any everyday look.
SHOP THE LOOK: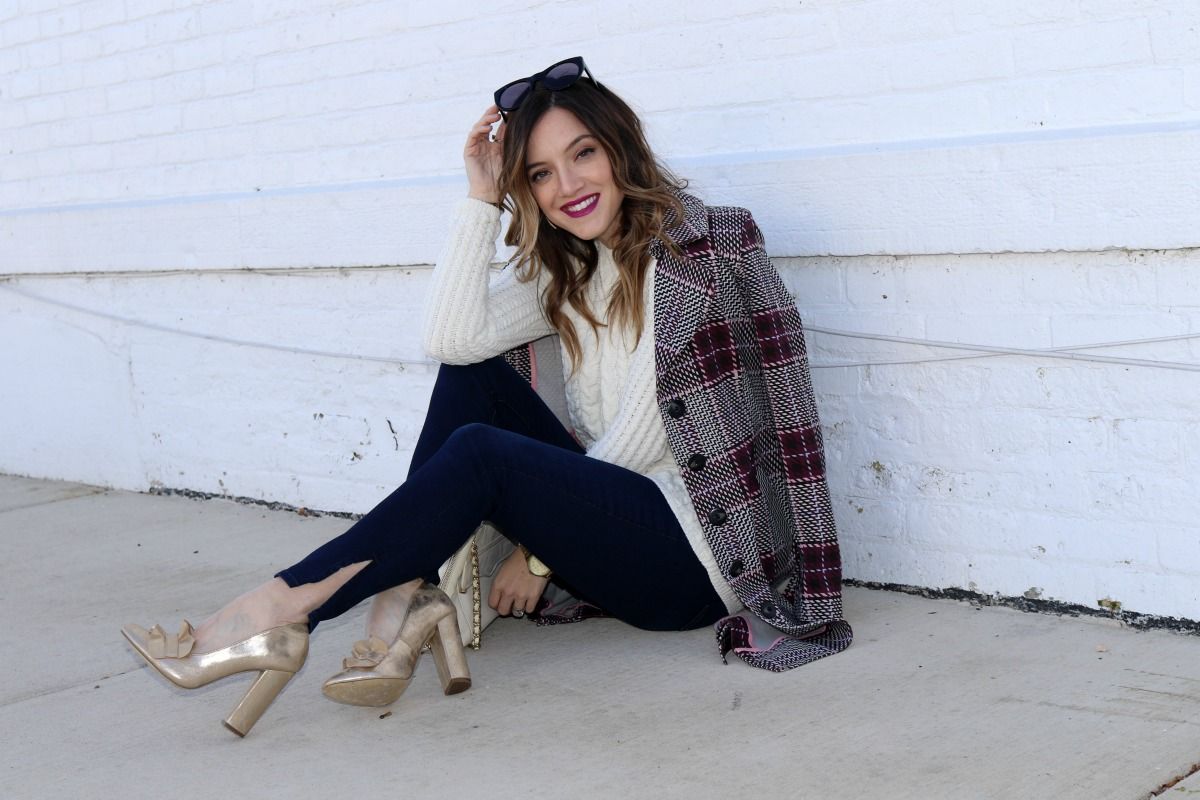 Let's break this look down, shall we? Yesterday I opted for a cozy tunic, paired with my favorite skinny jeans, and timeless plaid jacket. This is a perfect example of everyday wear, nothing fancy, nothing out of the box, but all classic pieces that will never go out of style.
Next, it was time to dress it up. I added the four items that take any look from everyday to everyday chic; jewelry, shoes, bag, and lip color. Think about it. If I added a nude lip, flats, no jewelry, and a fringe or more boho bag, totally different look. However, by adding beautiful gold heels, delicate gold jewelry, a bold plum lip, and an investment white leather bag, this look can now be worn literally anywhere. So easy and so quick to take your outfit up a notch.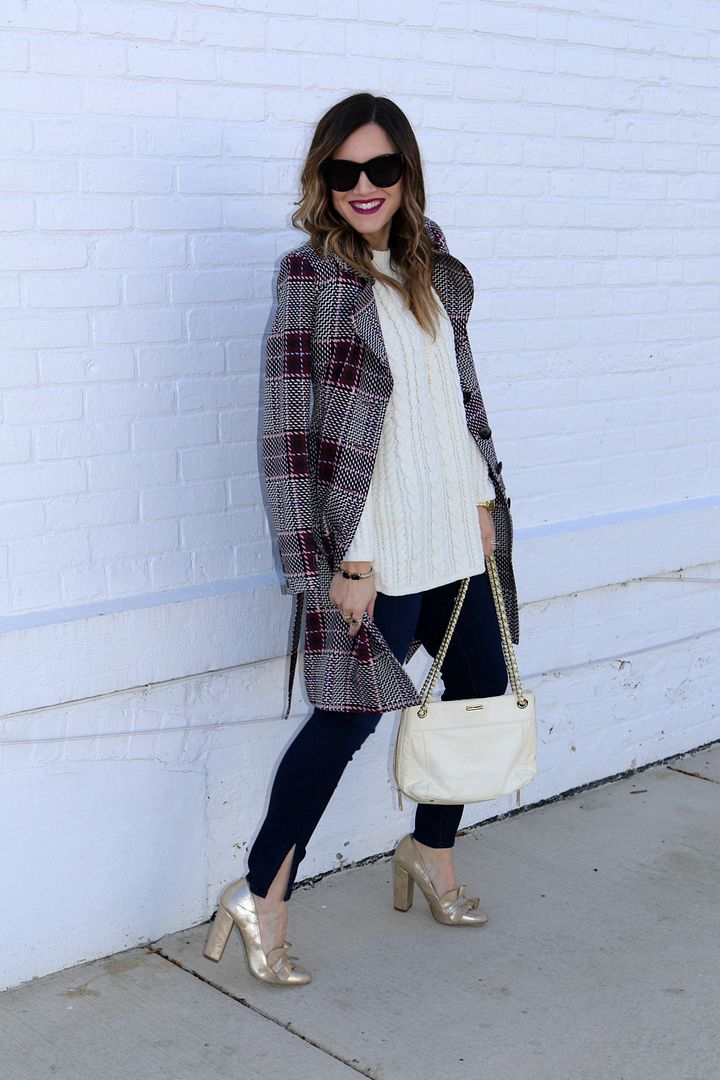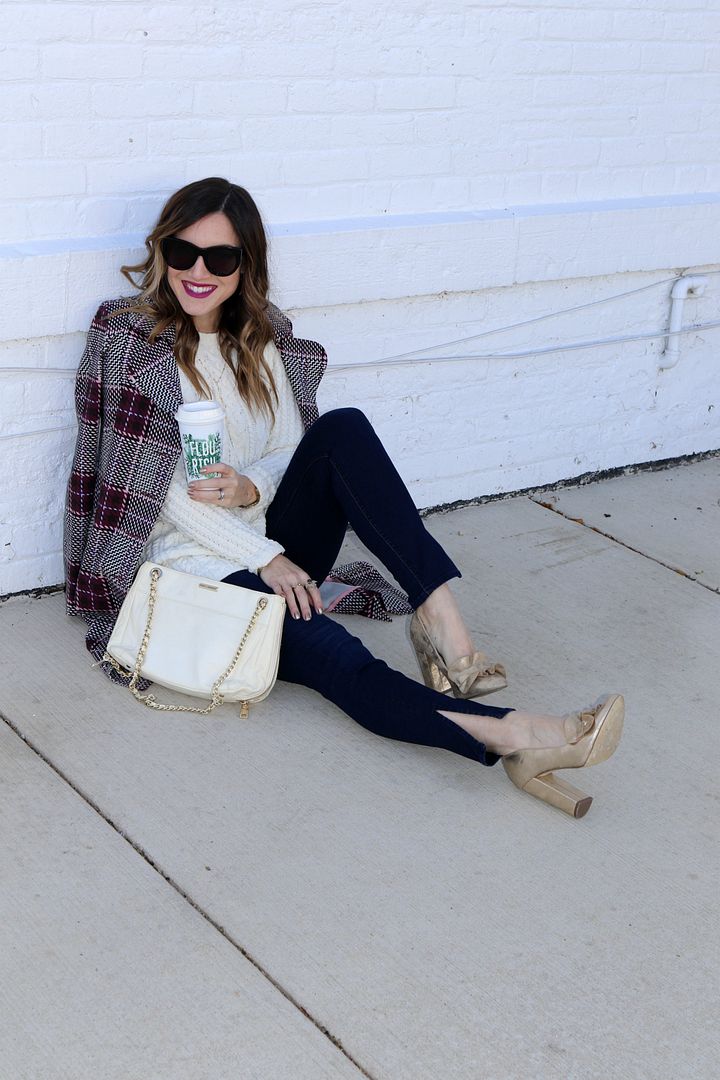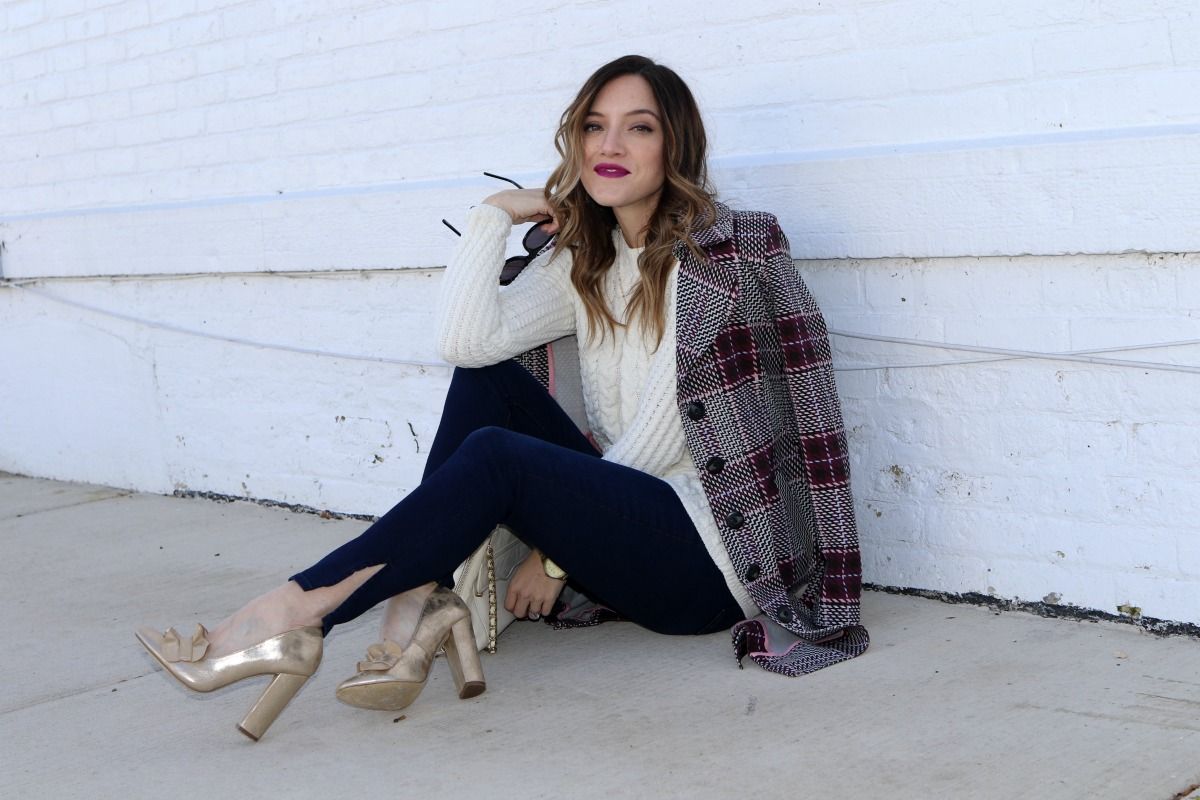 Sweater: c/o // Jeans // Coat: c/o // Heels // Bag // Watch // Earrings // Necklace // Large Ring: c/o // Lip Color // Sunglasses // Cuff (old)
Photos by Cecilia Jean
What do you think of this pairing? How do you take your everyday wear up a notch in five minutes flat? Thank you so much for stopping by the blog today, I hope you make it a great day! xo