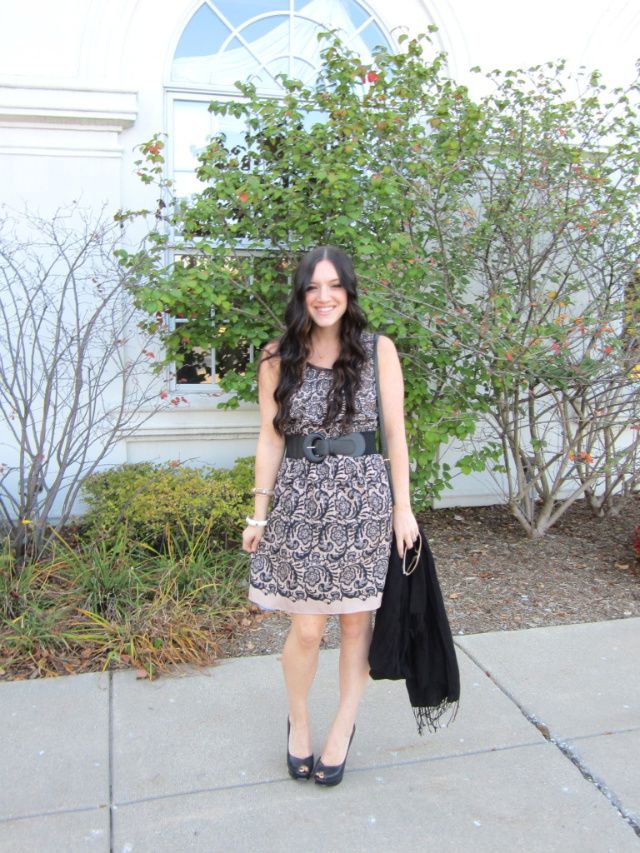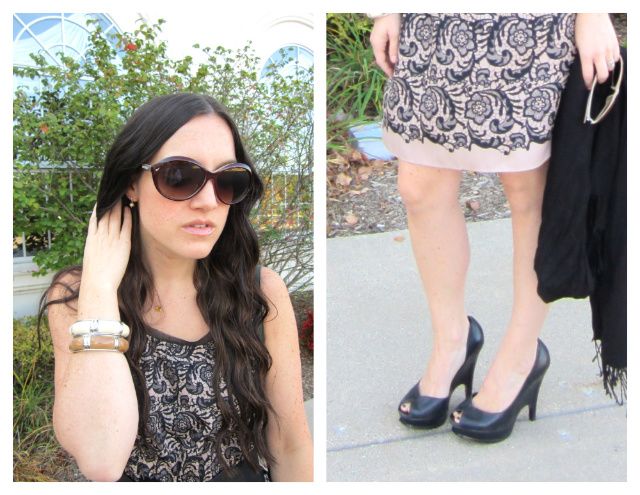 Dress: Target (old)
Belt: Urban Outfitters (old)
Shoes: Jessica Simpson (old)
Bangles: Baublebar
Necklace:
Tiffany & CO
Bag: MNG by Mango
Pashmina: Nordstrom
Earrings: Self Made
(similar)
Sunnys: MNG by Mango
I went to my cousin's wedding this past weekend and had a wonderful time. The ceremony was beautiful, the food de-lish, and dancing was so much fun! I have to say, it was my first time doing the cha cha slide in 6 inch heels! ;)
I was in a bit of a bind outfit wise this day. In the past this has been my funeral dress (I wear it with a black blazer) but I wanted to zip it up a bit for the occasion.
I added silver, brown, cream, and citrine accessories and was ready to go! I LOVE how this look turned out! I am also happy that this dress now has better mojo! lol