Every year my sister hosts her annual purse party (previous posts here and here) and every year I go and buy 4 lucky ladies their Christmas gifts.
I had both kids with me again this year, so I wanted to wear something I could bend a lot in. I paired this cute knit with jeans and booties. Simple, cute, and ready to shop!
I picked out my four gifts and got myself a Michael Kors crossbody before the party even started. Since I was racing against the kids bedtime I missed out on the actual party and just shopped as soon as they had finished setting up.
Here are some photos of this years set up: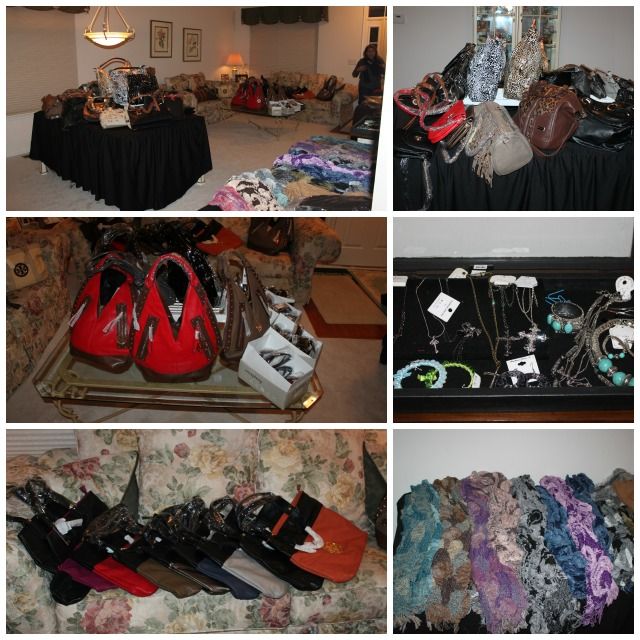 Ever attend a purse party? They are VERY fun! ;)
*Check out my other outfit post on the Sisters Marie blog today!