Being the maxi dress lover that I am, I fell in love with this beautiful striped dress of Kaitlyn's right away.
The day I wore it, the weather was warm during the day, but cooled off quite a bit at night.
My solution? Adding a crop faux leather jacket and a great nude heel.
Here is my stripe and neon look: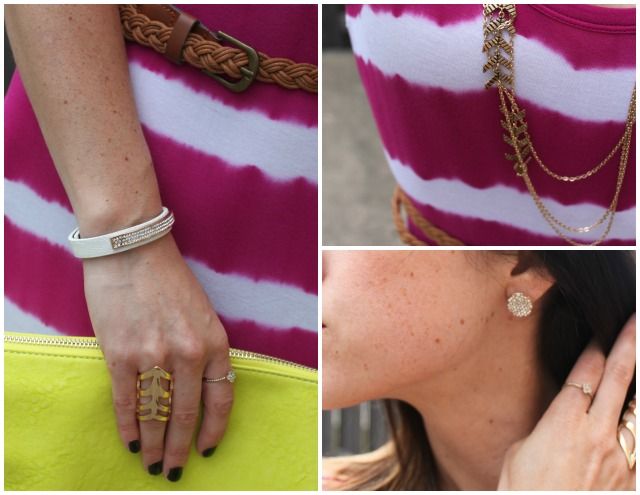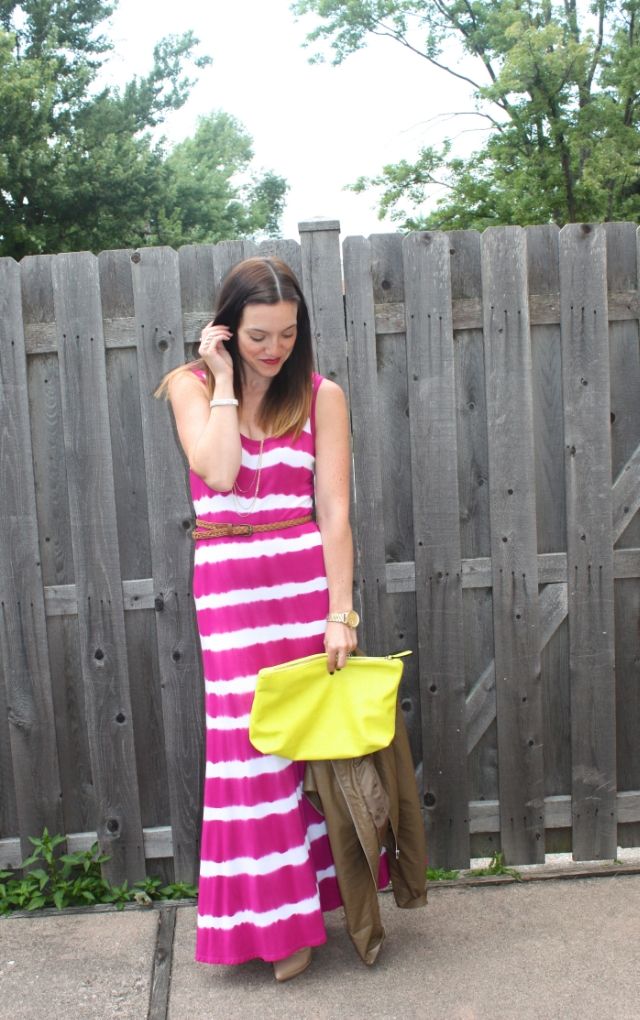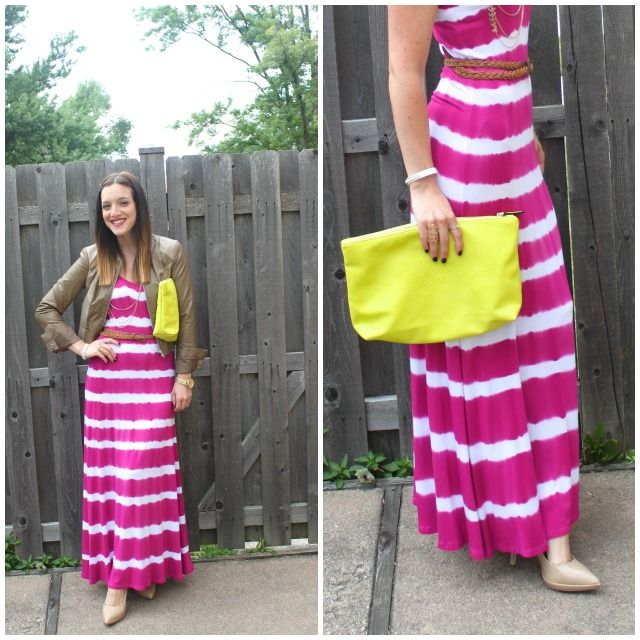 I love how bright and playful this dress is. Perfect for a day in the sun or a night out on the town.
Ever layer up on your maxi dresses for cooler weather?