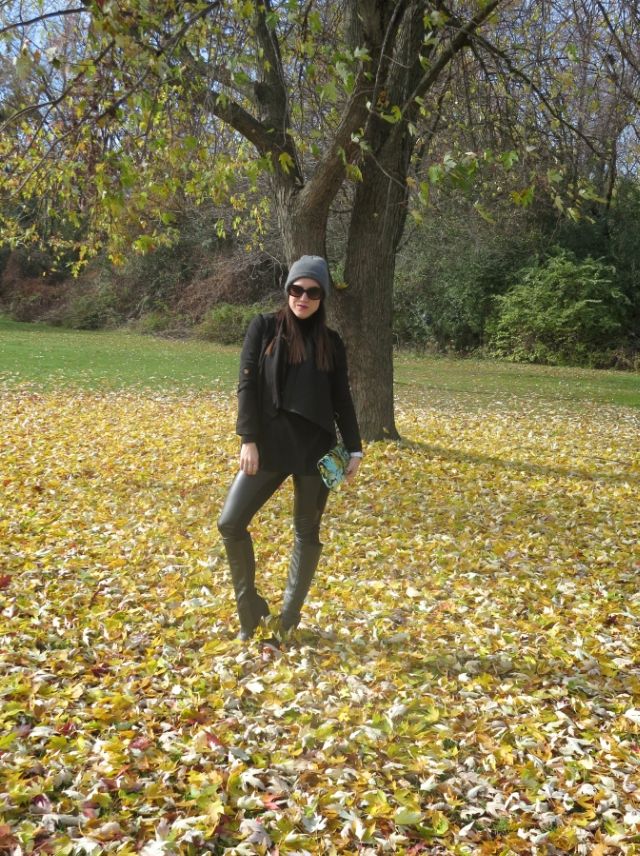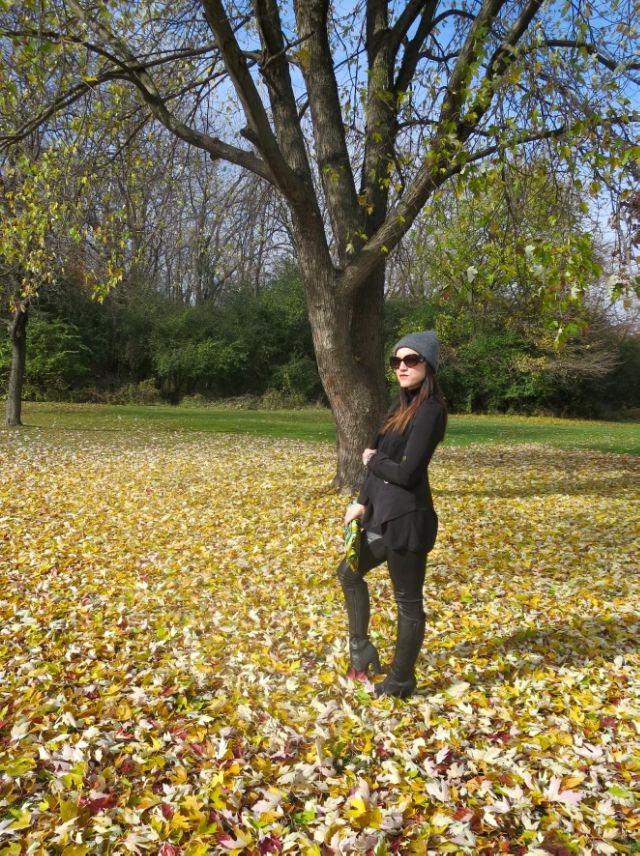 There is something great about all wearing all black. I don't do it often, but when I do I really love how chic it feels (yes I felt chic even with a knit hat on).
The weather is getting cooler and the layers are being added, which I love!
I had to put a bit of a color twist on it by adding a gray hat and a multi color clutch because for some reason I can wear ALL black. ;)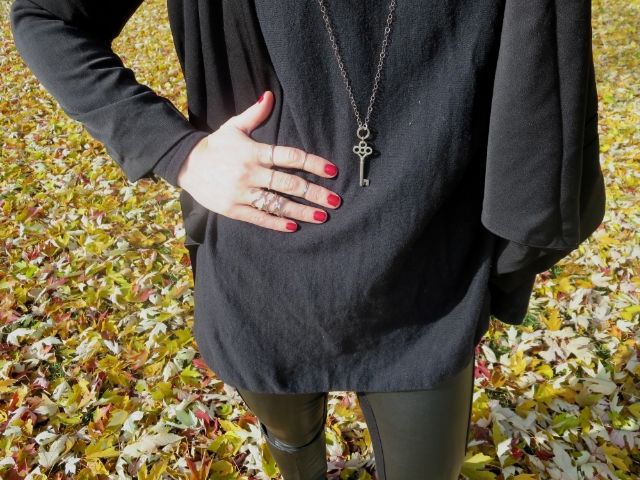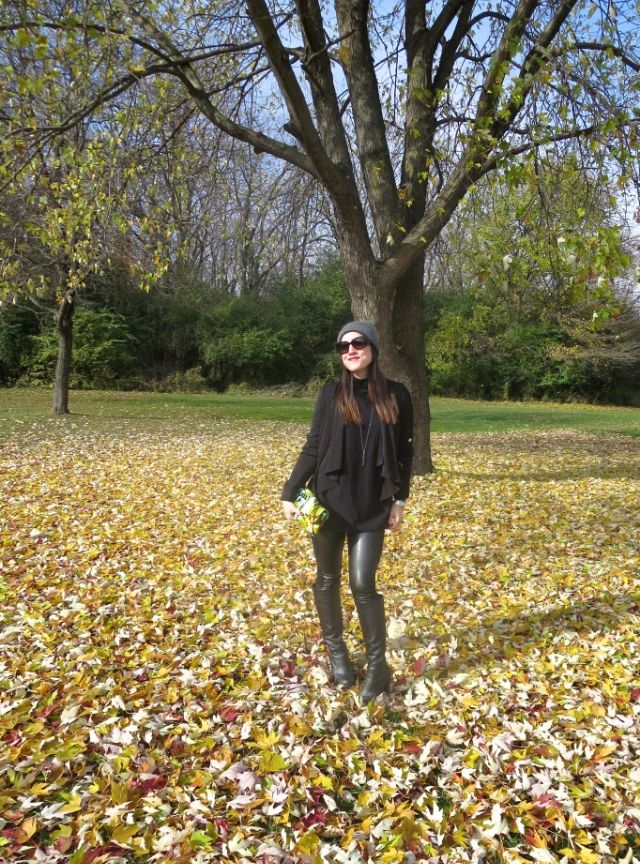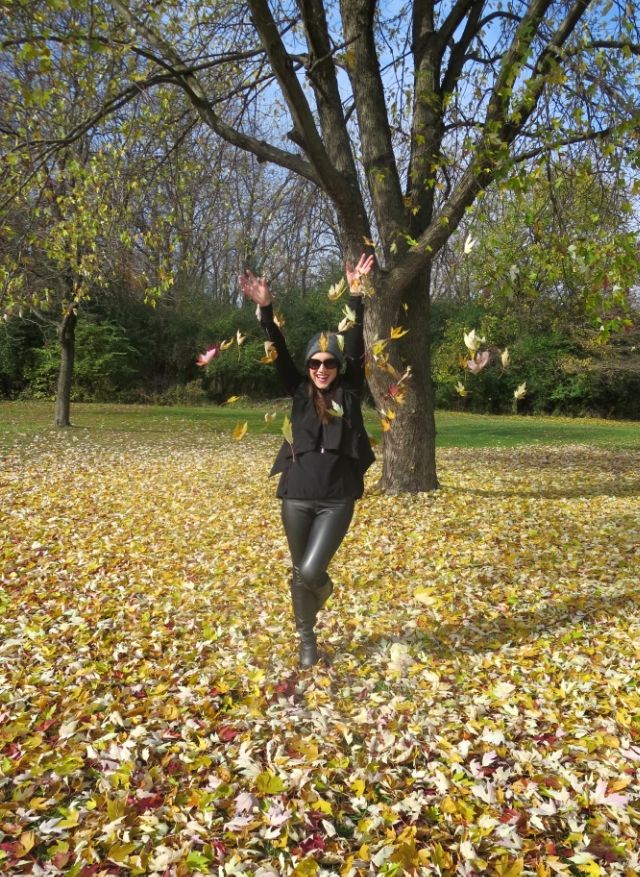 I love this draped front jacket. Pretty much everyone needs one of these if you love layering as much as I do. Blazers and jackets like this are the perfect top piece to tie the look together.
I wore it open this day, but it has a belt and can be worn cinched as well. I think I'll be trying that way next time. ;)
Do you ever rock all black? Are you like me and feel the need to add just a splash of color?