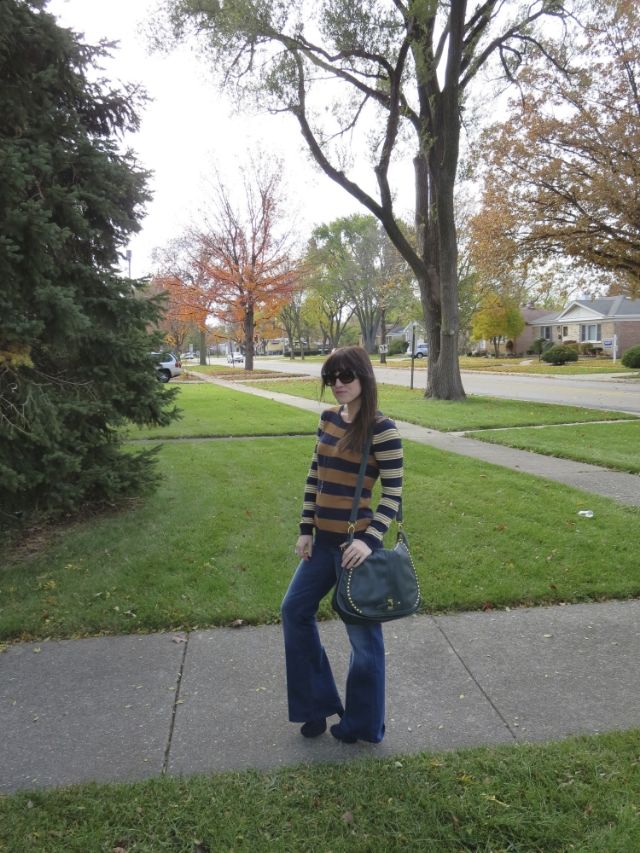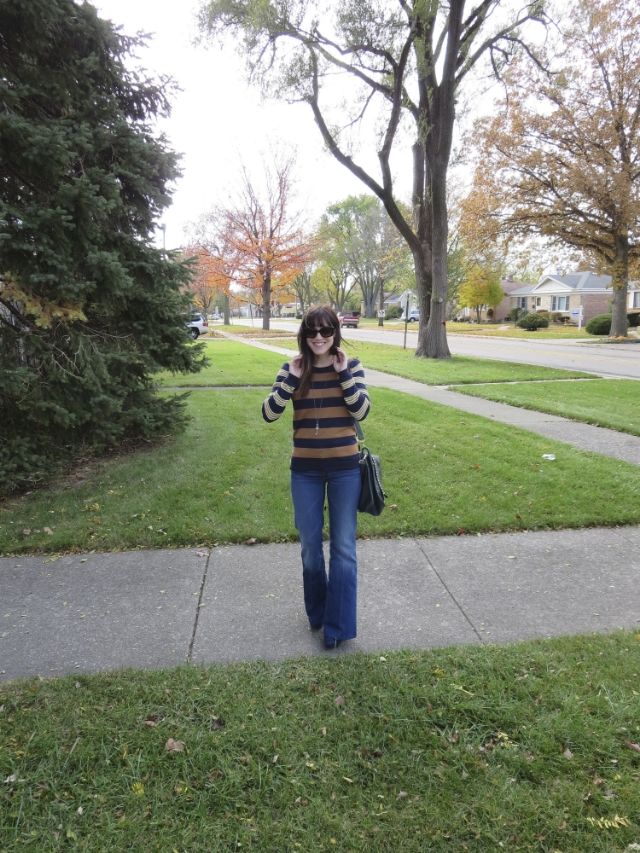 As much as I love colors, I love wearing lots of neutrals too.
On this day I paired this adorable stripe knit of Kaitlyn's with cute denim, and emerald bag, blue boots, and silver jewelry.
This look was perfect for my beans actual b-day as we shopped, had a special meal, and went to a play gym.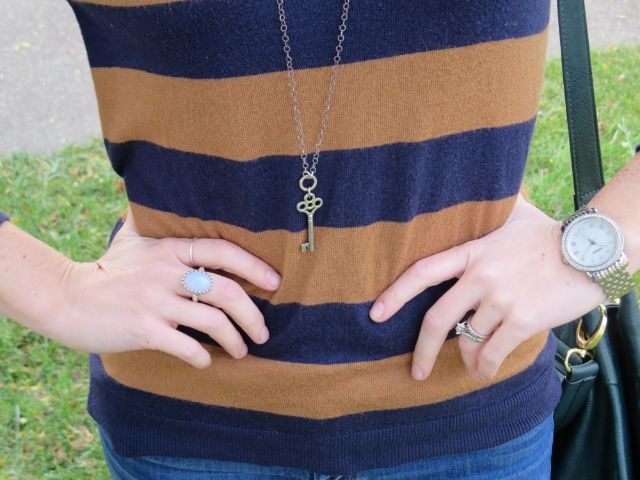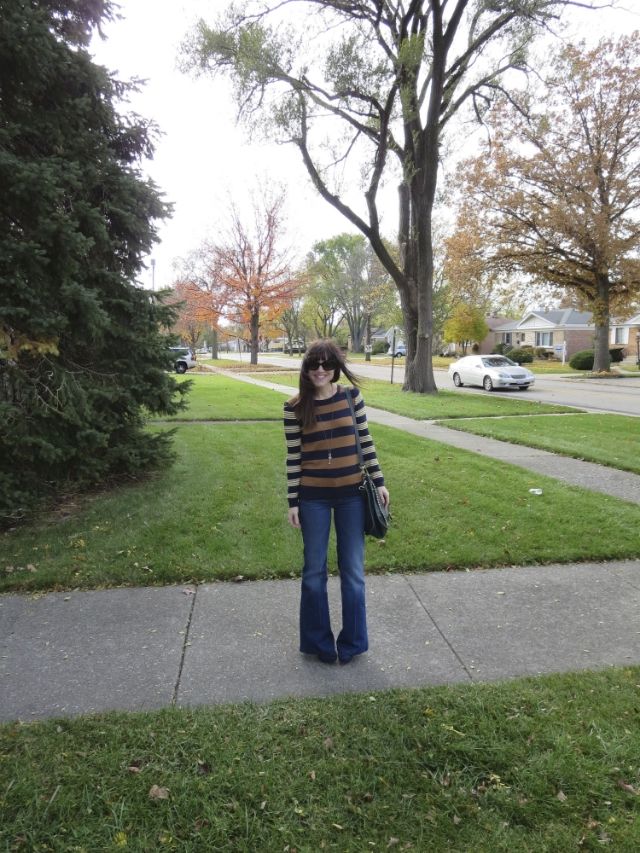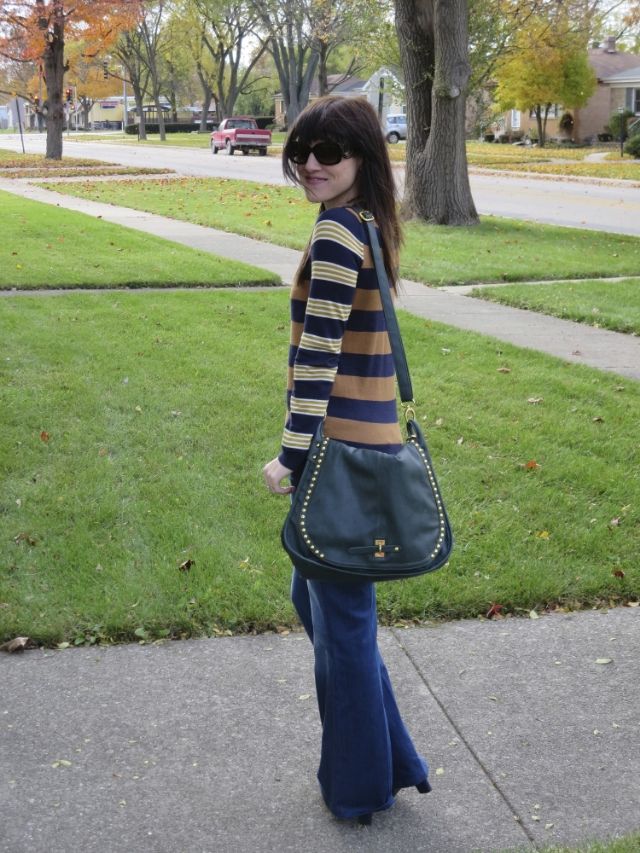 Ever keep your color pallet on the neutral side?