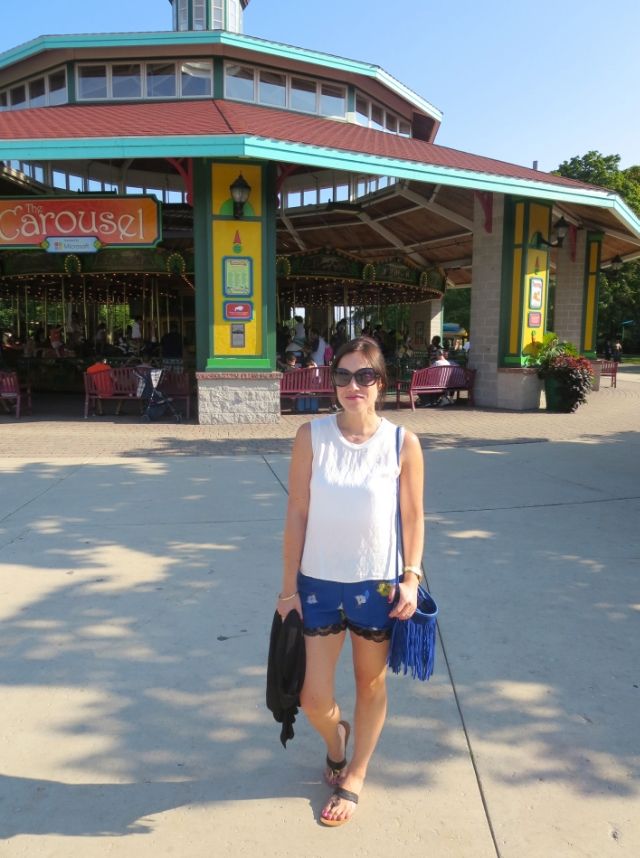 This is my second time attending the Zoo Brew (
last time was in 2012
) and I have to say, myself and my hubby had a blast!
I have recently been getting more into beer, well craft beer actually. I have found that I enjoy hops and amber colored beer best. Back in my college days I was always a Bud Light or Miller Lite drinker because I thought I liked light beers. Turns out, I like my beer a bit stronger!
Zoo brew is so fun and it makes for a great opportunity to try out new beers I'd never buy a six pack of not knowing if I'd like it or not.
It was 82 degrees this day so I decided to wear these super cute lace trim shorts with a crop quilted print tank. I brought my new favorite light weight cardigan so I had something to put on after the sunset.