Zahra of
Love Zahra
was at it again styling looks from Woodfield Mall for a back to school segment on WGN Midday News this past Friday.
There is an event where you can

Check out these looks and more during Woodfield Mall's ABC's of Style in association with Teen Vogue's Back to School Saturdays on Saturday, August 16, from 1 p.m. to 5 p.m. The free event features style presentations and fashion advice from Teen Vogue Style Features Director, Andrew Bevan, live performances by IM5 and The House on Cliff, prizes and the best in back-to-school shopping.
For more information, visit shopwoodfield.com.
We got ready in Bozo the Clown's old dressing room as Zahra made sure we all looked camera ready.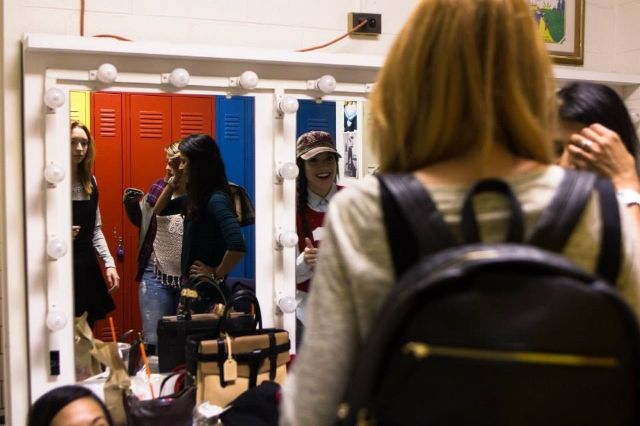 The trend myself and my sister were highlighting was called "Into the Woods".
(Above two photos taken by Lauren and Reelly Rollin' Films)
Here is the outfit I was styled in: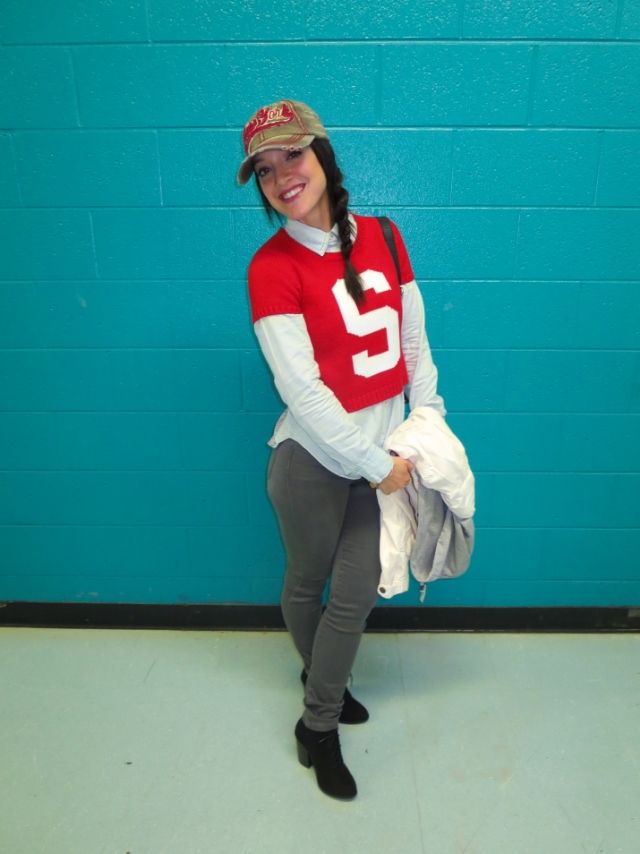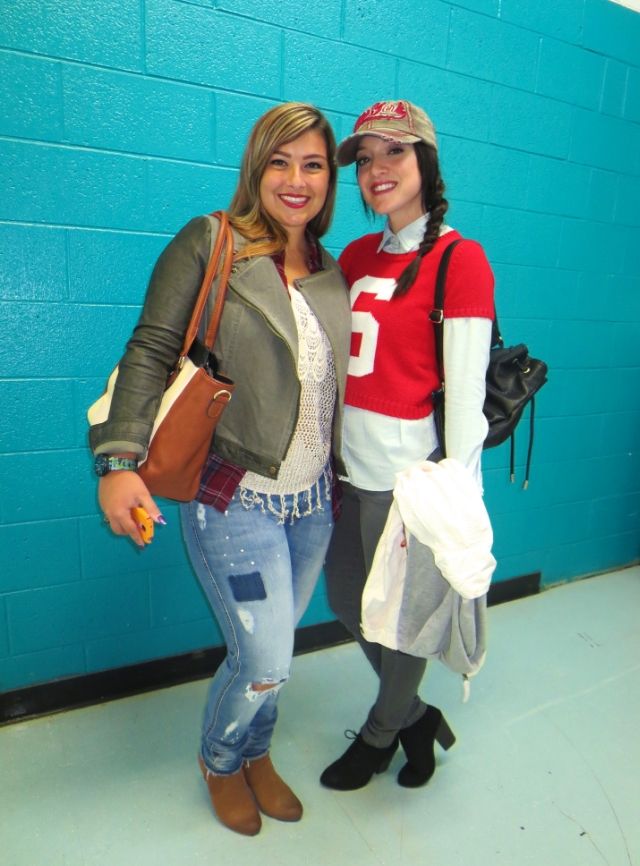 You can find all these items at Woodfield Mall:
Kristen's Outfit:
Jeans $40.00 from JCPenney

Knit Tank $38 and Jacket $79.95 from Buckle

Plaid Shirt $30 from Aeropostle

Bag $49.99 and Shoes $69.99 from JCPenney

Watch from Swatch $120
My outfit:
Hat $19.95 from Buckle

Sweater $32 and Top $54.50 from Aeropostle

Jacket $49.95 from The Buckle

Joe Fresh Jeans $34, Shoes $59.99, and Bag $59.99 from JCPenney
We were being filmed in studio 2. Here is a shot of what it looked like from my end: