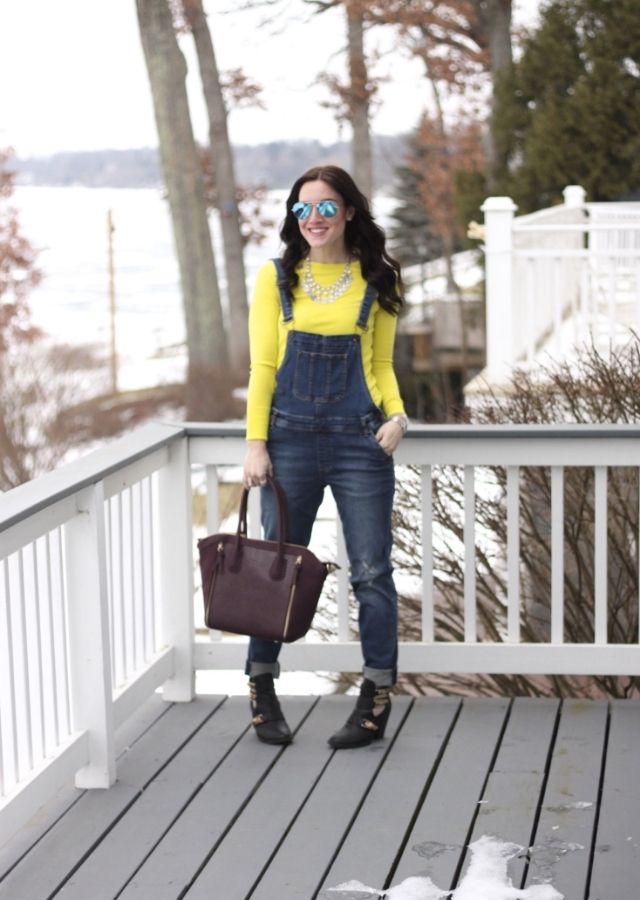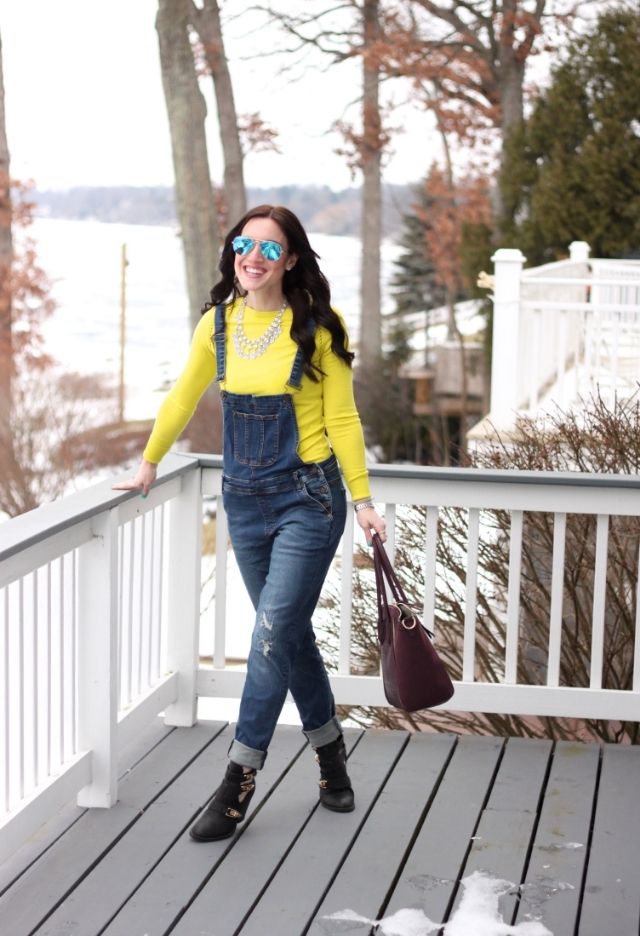 If you follow me on
Instagram
you know I was up in Lake Geneva, WI to shoot for the magazine
Lake and Country
again last weekend. I can't wait until I get to tell you all about that and show you what we've been up to, but alas you must wait until the Spring issue comes out in March.
After our second shoot was done, myself and
Kaitlyn
decided to take advantage to being at this stunning lake front rental property and take some outfit photos. We were not able to show you photos from inside, so we froze our little butts off and used the deck. I wish I would have showed behind me in the middle of the lake, lots of people outside ice fishing this day.
I decided to wear my favorite overalls again, this time adding a neon top and crop boots. To finish the look off, I added a few pieces of silver jewelry and my mirror Ray Bans. I love to wear super bright colors when it's cold out with very little sun. Just cheers me up a bit!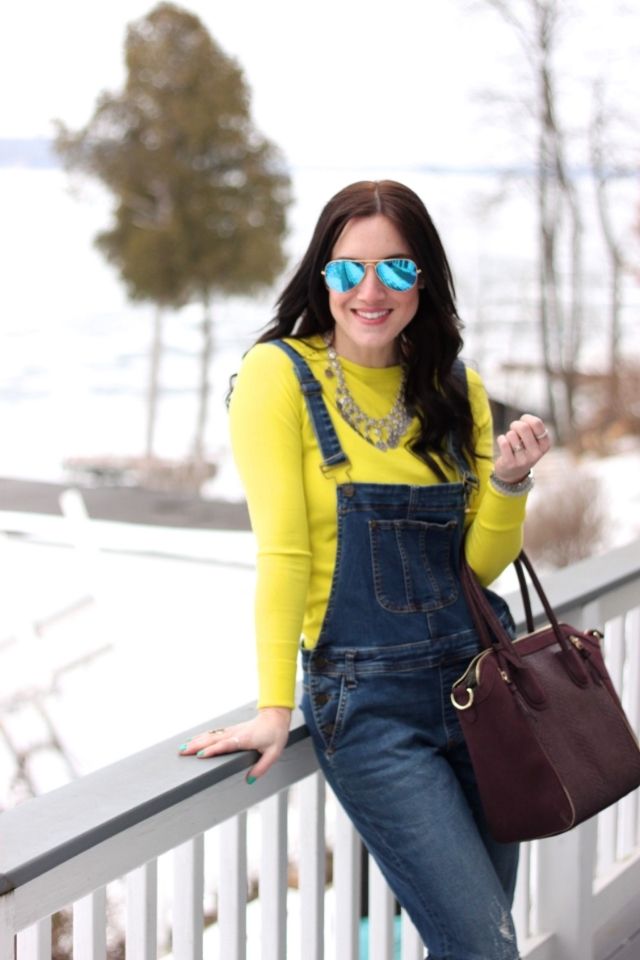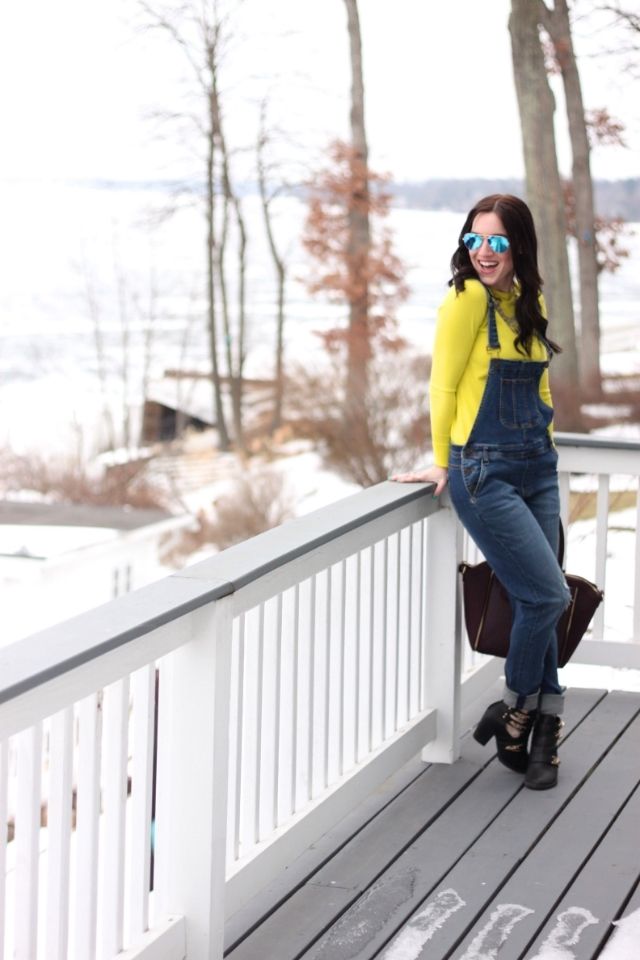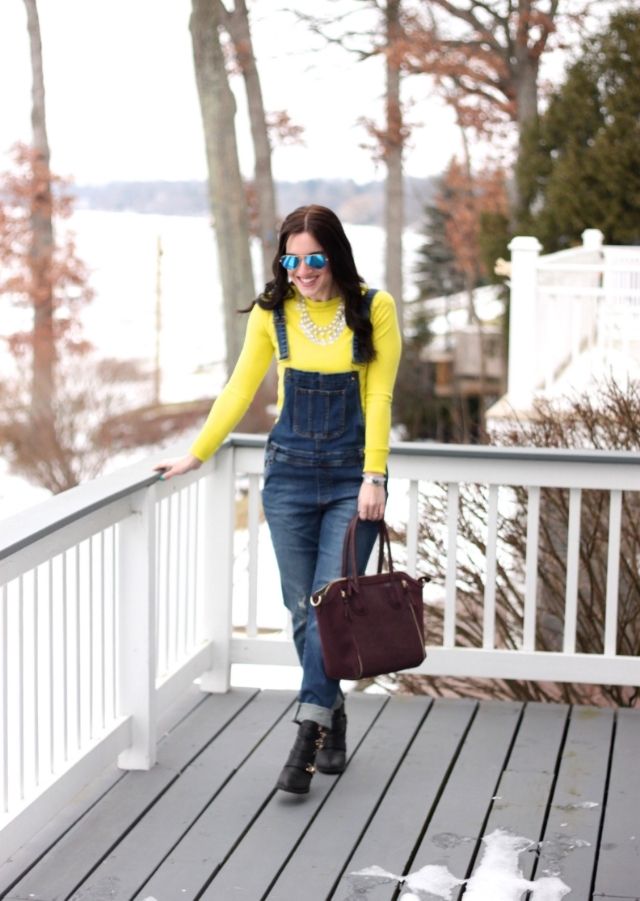 What do you think about this pairing? Do you ever put super bright or even neon colors on to brighten up your day?