The more blond my hair gets, the more I keep getting comments that I look like SJP during her Sex in the City days. Which, by the way, is like the best compliment ever, so thank you for that you guys! Lately, I've been channelling my inner SJP, because after all, she is my spirit animal in all things fashion. Now tell me, what's more classic Carrie Bradshaw then a cream tulle skirt & big curly hair? Not many things ladies, not many things.
I couldn't figure out if this outfit was more Dorothy from the Wizard of Oz or farmer chic, but either way I just went with it. ;) The entire look was actually created around these beautiful socks courtesy of Sock Fancy.
Sock Fancy
is a sock subscription service that is for both men and women and gives you completely customizability in how many pairs you want per month and it is also easy to skip if needed. Since I am a lover of all things socks, I was happy to collaborate with this company and I have to say the quality and styles are pretty amazing!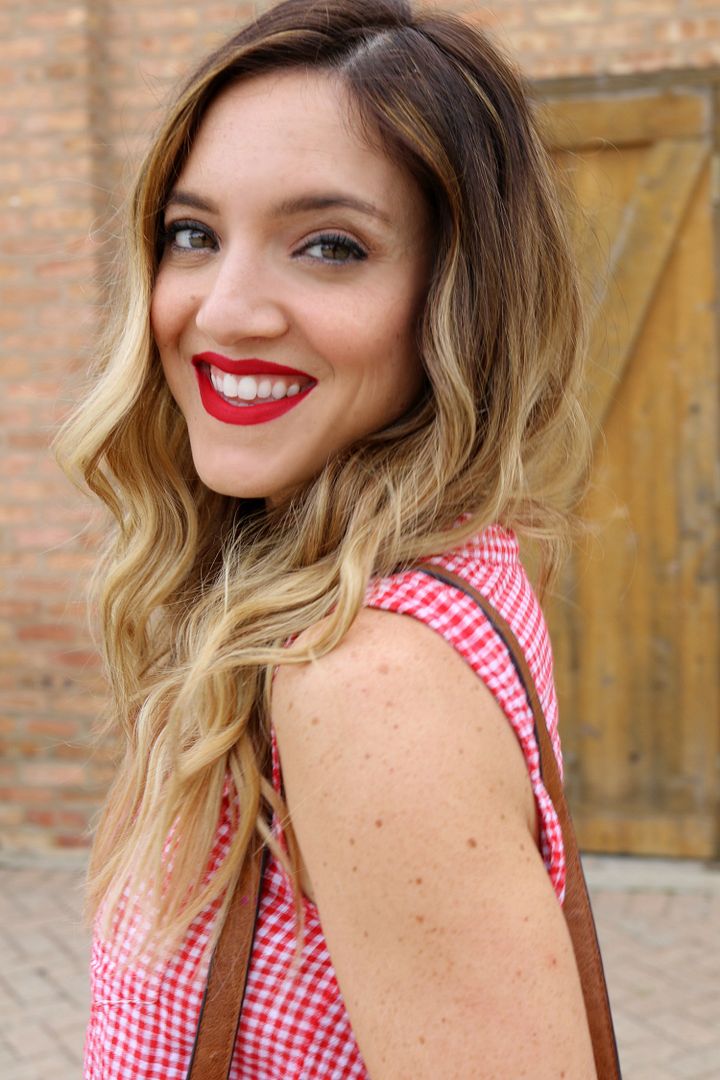 Top: H&M (similar) // Jacket: c/o Cabi Clothing (swap w/ Kaitlyn) // Tulle Skirt: Etsy (similar)// Shoes: Express (similar) // Socks: c/o Sock Fancy // Bag: c/o Sole Society // Sunglasses: Kate Spade // Cuff: Coach // Watch: c/o Aibi Watch // Rings: c/o Park Lane Jewelry // Lip Color: Mouthy by Megan
Photos by Cecilia Jean
Who is your fashion spirit animal? Have you ever tried out a sock subscription service before? I think they would make great gifts too, just saying. ;) Thank you so much for stopping by the blog today. I truly appreciate each and every one of my readers! xo